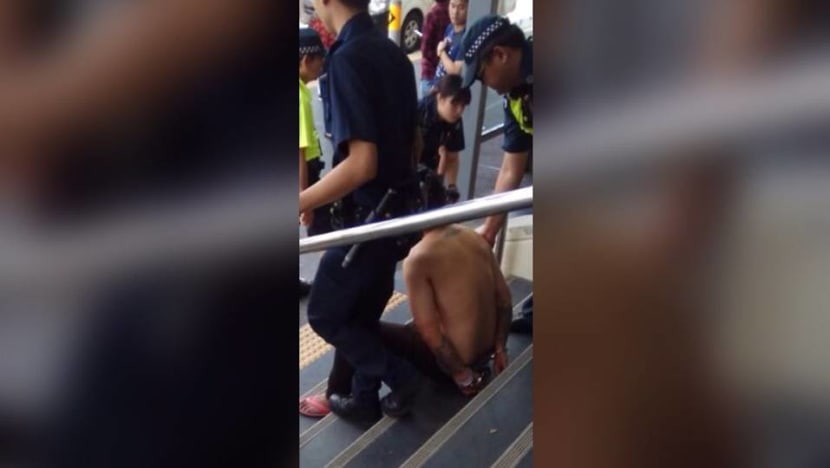 SINGAPORE: A food delivery man who was using a non-compliant e-scooter was arrested on Tuesday (Nov 20) after he "became emotional" when stopped by Land Transport Authority (LTA) officers.
The 33-year-old man was stopped while riding along Yishun Avenue 2 by LTA's Active Mobility Enforcement Officers.
The e-scooter was weighed and found to have exceeded the maximum allowable weight of 20kg, LTA said.
"While our enforcement officers were explaining to the food delivery man about the offence committed, he became emotional and laid down on the road," said LTA.

"For the delivery man's safety and safety of other road users, auxiliary police officers who were present restrained him temporarily until the police arrived."
The police said they were alerted to a case of rash act at around 10.30am. The man was arrested and investigations are ongoing, they said. 
LTA said non-compliant personal mobility devices which are used on public paths will be seized for further investigations, as part of its efforts to ensure public safety.

Under new active mobility regulations, e-scooters cannot weigh more than 20kg, should not be wider than 700mm and must have a maximum speed of 25kmh.