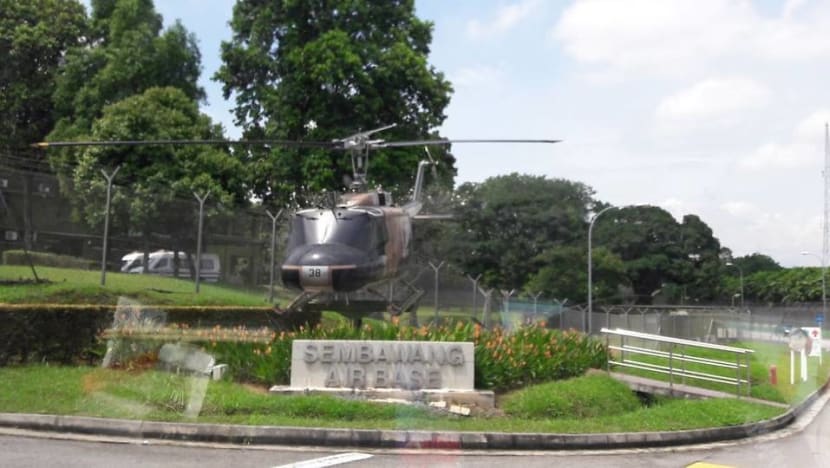 SINGAPORE: A full-time national serviceman from the Singapore Armed Forces (SAF) was found hanging from a rope in his office at Sembawang Air Base on Friday morning (Sep 28). 
The late serviceman was a transport operator from 706 Squadron, said the Ministry of Defence (MINDEF) in a media release. 
"The Singapore Police Force and the Singapore Civil Defence Force were activated by the unit. The serviceman was pronounced dead on site at 0831hrs by an SAF medical officer," the ministry added.
"The Ministry of Defence and the SAF extend their deepest condolences to the family of the late serviceman. The police are investigating the incident. The SAF is assisting the family in their time of grief."

This is the second such death reported in two months. On Jul 28, an off-duty regular serviceman from the SAF Medical Training Institute was found hanging from a rope in his bunk in Nee Soon Camp. 
Earlier this month, a full-time police national serviceman was found with a gunshot wound to his head at the Protective Security Command in Ulu Pandan, with his service revolver beside him. The 23-year-old died a few days later.

Where to get help: Samaritans of Singapore operates a 24-hour hotline at 1800 221 4444, or you can email pat [at] sos.org.sg. You can also find a list of international helplines here. If someone you know is at immediate risk, call 24-hour emergency medical services.