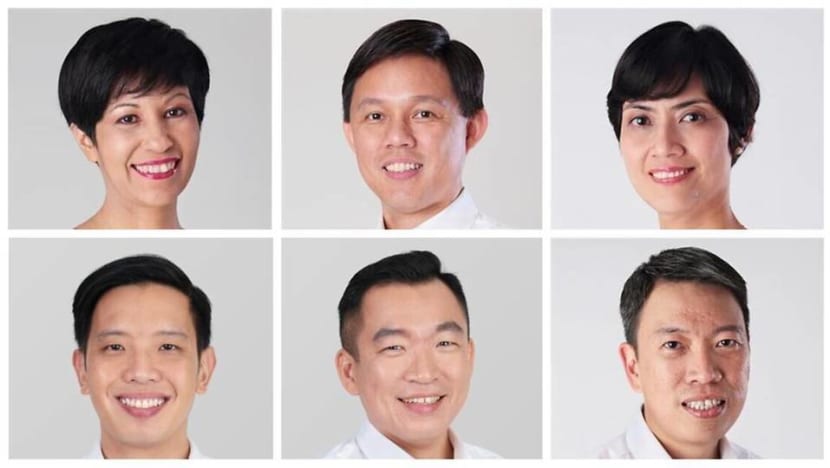 SINGAPORE: The People's Action Party (PAP) announced on Monday (Jun 29) its line-up for Tanjong Pagar GRC and Radin Mas SMC for the upcoming General Election.
The Tanjong Pagar slate will be helmed by Trade and Industry Minister Chan Chun Sing. Completing the line-up are Minister in the Prime Minister's Office Indranee Rajah, one-term backbencher Joan Pereira and new candidates former civil servant Eric Chua and LinkedIn senior executive Alvin Tan.
Tanjong Pagar's Melvin Yong, assistant secretary-general at the National Trades Union Congress, will run in the Radin Mas single seat.

Absent from PAP's Tanjong Pagar and Radin Mas 2015 slate respectively are two-term backbencher Chia Shi-Lu and Minister of State for Social and Family Development and Foreign Affairs Sam Tan, both of whom will step down.

Dr Chia, who is in his late 40s, was drafted in from the PAP's reserve list at the eleventh hour for the 2011 election, after potential Tampines candidate Steve Tan withdrew and had to be replaced by now Senior Parliamentary Secretary for Transport and Culture, Community and Youth Baey Yam Keng. The PAP won in Tanjong Pagar with a walkover that year.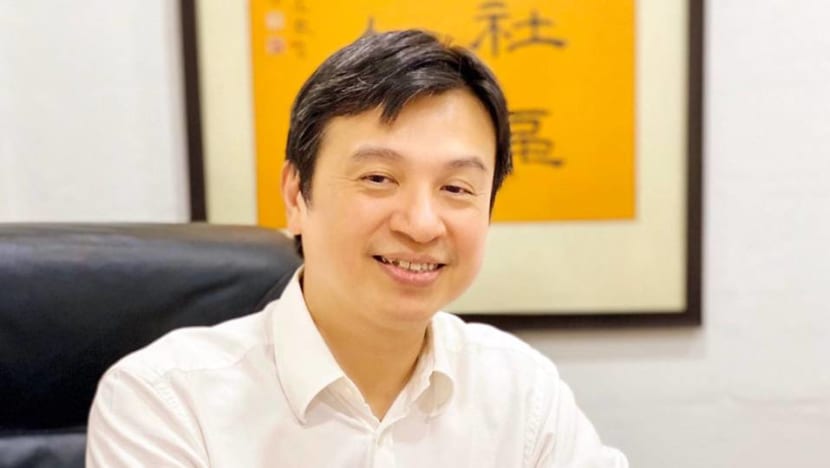 In 2015, the PAP ran against the Singaporeans First party in Tanjong Pagar and won with 78 per cent of the vote.
Tanjong Pagar is considered a PAP stronghold, with former Prime Minister Lee Kuan Yew running there in every election from 1955 to 2011.
Dr Chia thanked residents and volunteers for all their "love and support" over the years, calling his Queenstown ward a "very special town".
"But there's still so much more to be done in Queenstown, so I think this is also a good time for this new chapter in Queenstown history and for this very serious responsibility to be handed on to another very capable pair of hands," he said.

Dr Chia said the PAP has a "consistent policy of self-renewal" that applies to everyone, and that he would be happy to continue serving if asked.
"But I think it is probably good at this time, after having served 10 years putting many things in place, that baton be passed on to somebody who is obviously younger and also very capable, and most importantly has the heart for serving the residents," he said.
Mr Sam Tan, 61, also started his political career in Tanjong Pagar with a walkover in 2006. In 2011, his ward was carved out as Radin Mas SMC. Mr Tan ran against the National Solidarity Party in 2011 and the Reform Party as well as an independent candidate in 2015. He won on both occasions, with 67 per cent and 77 per cent of the vote respectively.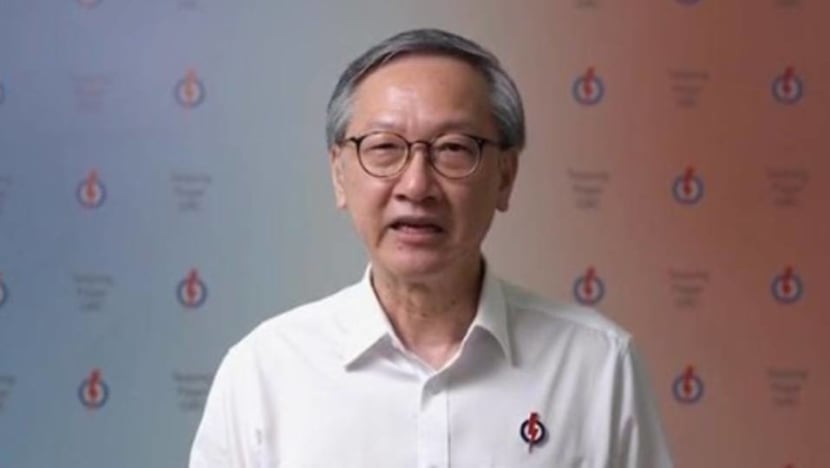 "As I'm reaching 62 years this year, which incidentally is the official retirement age, so it's time for me to stand aside for younger persons to take over, and to serve the people of Radin Mas," he said.
"So this is part of the PAP's renewal process, to ensure that there are always younger and better people with fresh ideas to serve Singapore and Singaporeans."
ERIC CHUA
Dr Chia's replacement Eric Chua, 41, was a director of the SGSecure Programme Office. He has been a community volunteer for 15 years, and was previously chairman of the People's Association Youth Movement's Central Youth Council and chairman of grassroots committees. 
Mr Chua said during his candidate introduction that he wanted to ensure youths, especially those from humble family backgrounds, have a "fair chance" to succeed in life.
Mr Chua said he also wanted to preserve the large hawker culture in Queenstown and Singapore by getting young people to help hawkers survive the COVID-19 crisis through digitalisation, including the setting up of an online presence.
"We can apply the same model in our groups in the community, for instance, the small mum-and-pop shop owners at the void decks of HDB blocks," he added.

ALVIN TAN
Mr Yong's replacement is Mr Alvin Tan, 39, head of public policy and economics at technology firm LinkedIn. Mr Tan started volunteering at Kreta Ayer-Kim Seng in 2005 and has been doing so at Moulmein-Cairnhill since 2019.
His focus areas include digitisation, "preserving and protecting" racial and religious harmony in Singapore, and green and sustainability issues.

Mr Tan said he hopes to use his tech background to help residents go digital, given how COVID-19 has sped up this transition. He said he has been helping hawkers adopt digital payment and digital delivery solutions.

"These are examples of how even though we have these backgrounds, we can bring it down to the individual store owner, hawker and resident in our community to help them to prepare for this future of jobs," he added.

Mr Tan was also asked if he still believed that the Protection from Online Falsehoods and Manipulation Act (POFMA) might not be the best way to counter fake news, a position he offered, as the then director of policy (Southeast Asia) for Facebook, during a series of Select Committee hearings before the law was passed.
"During the Select Committee hearings, I also mentioned a very important point, which is the importance of digital literacy," he replied.
"Digital literacy is the best inoculation of our population against misinformation and disinformation. Digital literacy must always be the first response to our population in dealing with fake news and misinformation."

PAP'S CANDIDATE SELECTION PROCESS
Mr Chan was also asked about new rumours surrounding other PAP candidates, following the withdrawal of Keppel Offshore and Marine general manager Ivan Lim.
Mr Chan said the PAP has a selection process "and whenever new information comes in, we'll take into consideration information from all sources. But we make no judgment on the case at this point in time".
"Ivan asked to withdraw his candidacy because he doesn't want the party to be distracted, because it will take time for us to go through the merits of the various cases," he said.
"And so I thought he has done what he wanted to do, and he saw it as a responsible thing for him to do. Because we are really focused at this point in time, on the critical issues and challenges facing our country."

PROGRESS SINGAPORE PARTY CONTEST
This year, former PAP Member of Parliament Tan Cheng Bock's Progress Singapore Party (PSP) is expected to contest Tanjong Pagar, with rumours that it could field Prime Minister Lee Hsien Loong's brother Lee Hsien Yang there. The party has not said if Mr Lee Hsien Yang will stand in the election.
Mr Chan Chun Sing said on Friday that the PAP welcomes "other people to come and stand", when asked about the possibility of Mr Lee Hsien Yang running in Tanjong Pagar.
"It offers Tanjong Pagar residents a choice," he added.
"So, we are not particularly focused on who is coming or going. From the PAP team's perspective, we are focused on serving our residents day in, day out, and we have been doing that for the last many years."

When asked on Monday about the upcoming contest with PSP, Mr Chan reiterated that "we are not focused on who is coming or going".
"Our philosophy has always been this: If we have taken good care of our residents and estates here, the results will speak for itself," he said.
"So, we don't come here to say that I want to win your votes, please vote for me. In fact, you will notice something during this whole campaign: All of us move around in Tanjong Pagar, and we don't bring lots of people around to take photographs, do a show. We don't need to do that.
"We go by ourselves because we want to listen to the residents. We want to talk to the residents, we want to understand their fears, concerns and aspirations and work with them to resolve the issues. And I'm sure our residents will come to their conclusion as to which is the team that they want to trust for the next five years to take care of them."

Mr Chan was also asked about Mr Lee Hsien Yang's Facebook post on Monday, in which Mr Lee attributed Singapore's hundreds of new COVID-19 cases daily to "PAP's poor handling of the pandemic".
Mr Chan replied that "at the end of the day, the question is not who had made what criticisms, but who has a better idea and who can deliver, not just with hindsight but with foresight".

"It's important how we come together, work on this, contribute positively to the solutions. We never profess that everything that we do is perfect, but if someone has good ideas, let's discuss those ideas, and see whether it's workable and feasible," he said.
"Not just with hindsight, and say this or that could be done better. We will also do the debrief and constantly we asked ourselves ... as we look forward to overcoming the challenges ahead, are there things that we can do better to improve?"
Mr Chan pointed out that Singapore's tally of 26 deaths is one of the lowest per capita in the world. He added: "We feel it because each and every one of them is one of us: A fellow Singaporean, a fellow resident, someone whom we know."
"We are not afraid to put on record and debrief ourselves what we have done well, and what we have not done well. I think that is for Singaporeans to judge," he said.
"And every vote that we get from fellow Singaporeans will be a signal to us, whether we have done well or not, whether we have done enough or not. That's why to us every vote matters."

WORKERS' PARTY MANIFESTO
On the subject of other opposition parties, Mr Chan was asked about the Workers' Party manifesto that was released on Sunday. Titled Make Your Vote Count, it touched on alternative education policies, reducing the country's reliance on foreign workers and lowering the cost of living.
"It is good and proper for everyone to take a close look at the proposals if party A says that I propose to give this free, or that thing free, then the rightful question is: How are you going to fund this? Are you going to take money from somewhere else to fund this? It's very easy to promise many things," he said.
"So I think that is one set of questions that we must ask of every party, including the PAP. Now, the next thing that we need to ask ourselves is this: Everybody can come up with plans, which they will all claim are workable, and maybe so. 
"But the question is: How are you able to execute this plan? Do you have the coherence and unity? Do you have the consistency to execute the plans and deliver them? Otherwise, the plan remains a plan."

Referring to WP's manifesto title, Ms Indranee said: "Make your vote count, and to make your vote count, vote for PAP.
"Because, a capable government with a strong and clear mandate is really in the best interest of Singaporeans and Singapore, without taking away from the balance that gives a platform for other voices."
Ms Indranee said the PAP does not assume that it will achieve a clean sweep at the upcoming polls. She said that even if did, the opposition would still be represented.
She said the number of Non-Constituency MP (NCMP) seats has been increased from nine to 12, with all of them having full voting rights.

Ms Indranee stressed the importance of having a strong government that can take Singapore through the COVID-19 crisis, pointing to how the UK government was "divided" over the outcome of Brexit negotiations.
"It was a very difficult period for them, simply because it could not be said that the government at that time had strong support for any one particular position," she said.

Download our app or subscribe to our Telegram channel for the latest updates: https://cna.asia/telegram