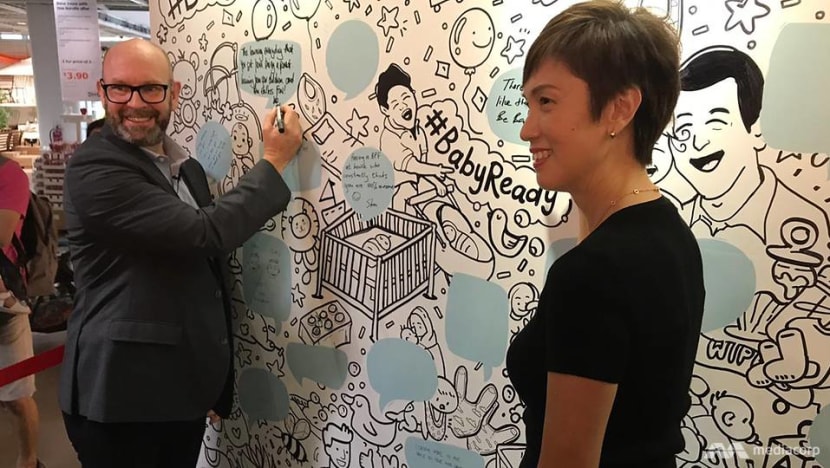 SINGAPORE: There are practical ways for the Government to help young couples be "baby ready" – including helping them get their flats sooner, said Minister for Manpower and Second Minister for Home Affairs Josephine Teo on Saturday (Nov 3).

Mrs Teo, who also oversees population matters, was speaking to the media on the sidelines of the launch of a new campaign called #BabyReady that encourages Singaporeans to consider starting a family earlier. 
The campaign is spearheaded by HeyBaby, a community movement supported by the Prime Minister's office's Strategy Group, that promotes marriage and parenthood.

Mrs Teo said Singapore provides a good environment for people to start families. 
"We have stepped up our efforts in terms of making housing more readily accessible. The other aspect that has been ramped up a great deal would be the early childhood education."

She said that with each generation, aspirations are higher and wanting to provide the best for one's children is a "very natural feeling". 
"I think the question is really how we can make sure that at every juncture, we look at the changing needs of couples. In today's context, one area that comes out very strongly is the need for flexible work arrangements."
She also noted that there are more employers now who offer such flexible work arrangements.

Newly-weds Vernon Tey, 39 and Cadence Koh, 27 told Channel NewsAsia they are encouraged by such initiatives to support young couples in becoming parents.

"We are actually planning to have a baby in one to two years' time. We look around, we know there are some initiatives like Baby Bonus, childcare subsidies, and extended maternity leave," said Mr Tey.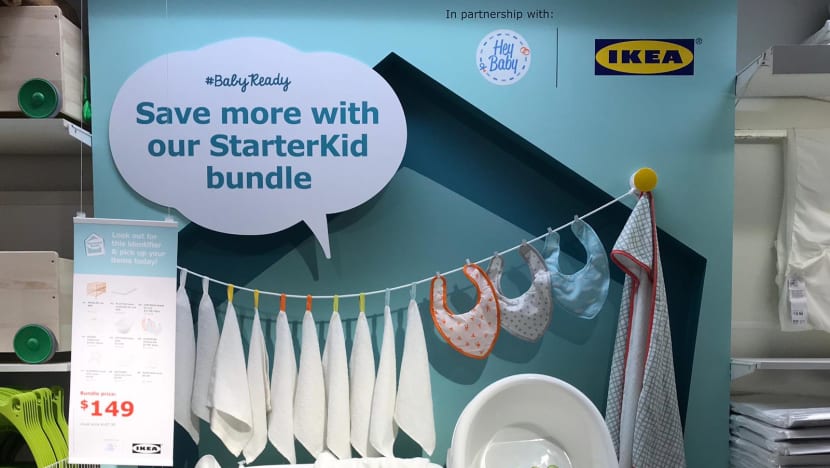 One company that is helping parents and first-time parents ease into their new role is IKEA Singapore, which has partnered the #BabyReady campaign. 
The Swedish furniture giant launched a Starterkid bundle comprising nine essential items for newborns such as a baby cot, foam mattress, baby care mat and bibs.  It retails for S$149.

Deputy managing director at IKEA Southeast Asia Mike King said: "IKEA hopes to show young couples that an affordable, sustainable and quality lifestyle is possible as they start their family."