Grab maintains it did not breach competition laws, but will abide by remedies set by watchdog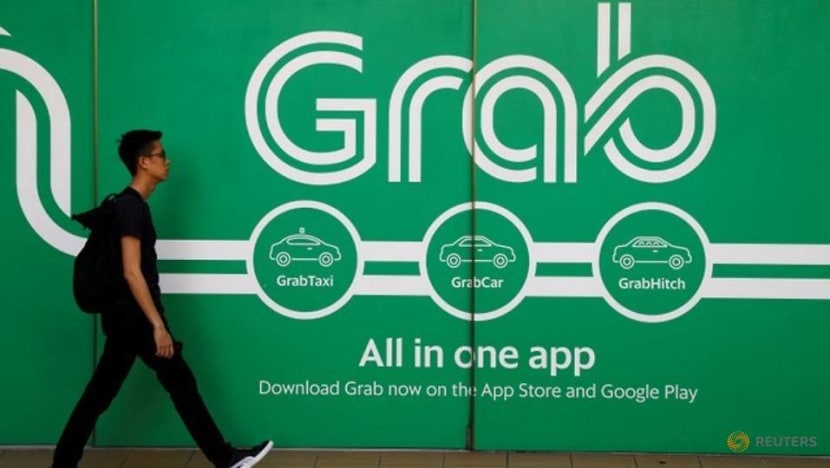 SINGAPORE: Ride-hailing company Grab maintains that it has not broken any competition laws but said it will abide by directions imposed by Singapore's anti-monopoly watchdog.
On Monday (Sep 24), the Competition and Consumer Commission of Singapore (CCCS) slapped a combined fine of S$13 million on Grab and former rival Uber over their merger, saying that the deal has led to the substantial eroding of competition.
In an emailed statement, Grab Singapore head Lim Kell Jay said Grab completed the deal within its legal rights, and maintained that it did not intentionally or negligently breach competition laws.
He said Grab will abide by the remedies set out by the watchdog, but said it was unfortunate that CCCS took a "very narrow market definition" in arriving at its decision. 
"Commuters are free to choose between street-hail taxis and private-hire cars, and it is a fact that private-hire car drivers' incomes are directly impacted by intense competition with street-hail taxis," he said.

Grab was fined S$6.42 million by CCCS to "deter completed, irreversible mergers that harm competition".
The watchdog also ordered Grab to remove exclusivity arrangements with drivers and taxi fleets, and to maintain its pre-merger pricing algorithm and driver commission rates.

In response, Mr Lim said Grab had not raised fares since the Uber merger.
"Grab will continue to adhere to our pre-transaction pricing model, pricing policies and driver commissions. We have been and will continue to submit weekly pricing data to the CCCS for monitoring," he added.
Mr Lim also said Grab should not be the only transport player subject to non-exclusivity conditions. "This is inconsistent with taxi industry practices and does not create a level playing field," he said.

Uber, which was fined S$6.58 million, said it was disappointed with CCCS' decision. 
"We believe it is based on an inappropriately narrow definition of the market, and that it incorrectly describes the dynamic nature of the industry, among other concerns," the US-based firm said in an emailed statement.

It said it would consider appealing the decision.
Indonesian ride-hailing firm Go-Jek, which is seeking to expand in Singapore and other Southeast Asian markets, said it was glad that CCCS has "come to the same conclusion that we have – that new entrants into the market are facing a very high barrier to entry". 
The measures being taken to level the playing field will have a "significant effect" on Go-Jek's strategy and timeline for expansion, a spokesperson said.
"We are now confident that Singapore will have a robust, efficient and competitive market, and that our arrival will have a significantly positive impact on the lives of people in Singapore."