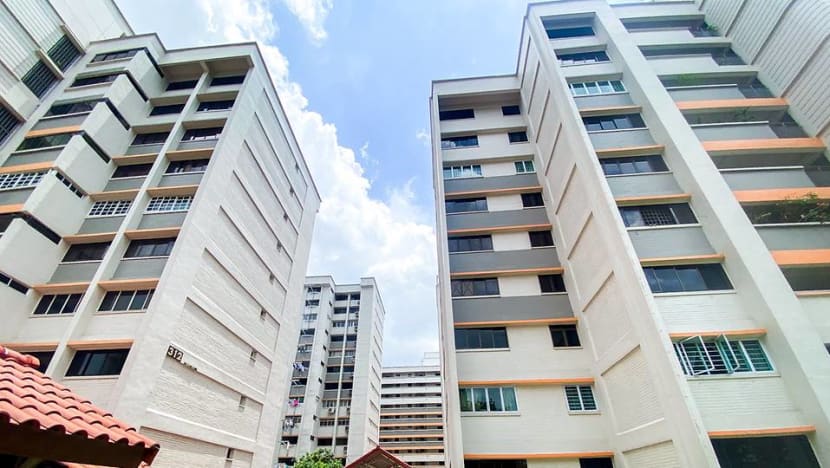 SINGAPORE: Resale prices for flats last year climbed by its highest since 2012, amid a spike in buying activity despite the COVID-19 outbreak.
Resale transactions also rose sharply to an eight-year high in 2020, noted analysts, adding that the market is expected to continue to see a flurry of activity this year.
Resale prices for flats rose 5 per cent last year while the number of transactions increased 4.4 per cent, said the Housing and Development Board (HDB) on Friday (Jan 22).
For the whole of last year, 24,748 resale units exchanged hands, said HDB. This is the highest number since 2012 when 25,094 resale units were sold, noted Ms Christine Sun, senior vice president of research and analytics at OrangeTee.
"The HDB resale market remains in good shape despite the difficult economic conditions. Last year, the market performance of the resale market was extraordinary as demand and prices rose strongly," said Ms Sun. 
For the fourth quarter of 2020, resale prices rose 3.1 per cent from the previous three months, with the resale price index – which provides information on general price movements in the resale public housing market – increasing to 138.1.
The 5 per cent price increase for resale flats last year is the steepest since the fourth quarter of 2012, when it rose 6.5 per cent year-on-year, according to Ms Sun.
The number of resale transactions in the fourth quarter fell by 1.9 per cent compared with the previous three months. On a year-on-year basis, however, transactions were up 20.6 per cent.
Ms Sun said that the resilience of the HDB market was boosted by an "extensive slew" of stimulus measures launched by the Government to support the economy during the COVID-19 pandemic.
"Large-scale Government support on multiple fronts has limited income loss and prevented massive unemployment among Singaporeans ... Some buyers were confident that they have the ability to service their housing loans and proceeded with their new home purchases," she said.
Looking ahead, Ms Sun said that prices and demand for resale flats are expected to rise further this year as the global economic situation improves.
"With mass immunisation being rolled out around the world, the worst of the pandemic could be over by the end of this year and key economies may fare better than last year," she said.
Ms Wong Siew Ying, head of research and content at PropNex, said that a rising supply of newer resale flats entering the market will also help to stimulate demand and support prices.
"Typically, these newer flats are attractive to buyers because of the long remaining lease and higher value. In addition, being fairly new, they tend to be in better condition and would appeal to buyers who are looking to keep renovation cost low," she said.
PropNex estimates that about 25,530 HDB flats could reach their five-year Minimum Occupation Period (MOP) in 2021, making them eligible to be sold on the resale market. This compares with the 24,163 flats that reached their five-year MOP last year.
HDB said it will launch about 3,700 Build-To-Order (BTO) flats in February, its first sales exercise for the year. The flats will be located in Bukit Batok, Kallang Whampoa, Tengah and Toa Payoh. 
A new type of public housing with senior-friendly design features and subscription to care services will also be launched in the February sales exercise in Bukit Batok.
Known as Community Care Apartments, the flats are for those aged 65 and above. Buyers can choose a lease ranging from 15 to 35 years, but the flats cannot be resold or rented out.
Eligible seniors will have to subscribe to a compulsory basic care package, with the option of adding on more advanced care services.
The Housing Board will offer another 3,800 BTO flats in its May sales exercise. These flats will be in Bukit Merah, Geylang, Tengah and Woodlands. 
National Development Minister Desmond Lee said last year that about 17,000 BTO flats will be launched in 2021, similar to the number in 2020.
"Given the economic uncertainty due to COVID-19, HDB is monitoring the housing market closely and will calibrate the supply if required," the Housing Board said.