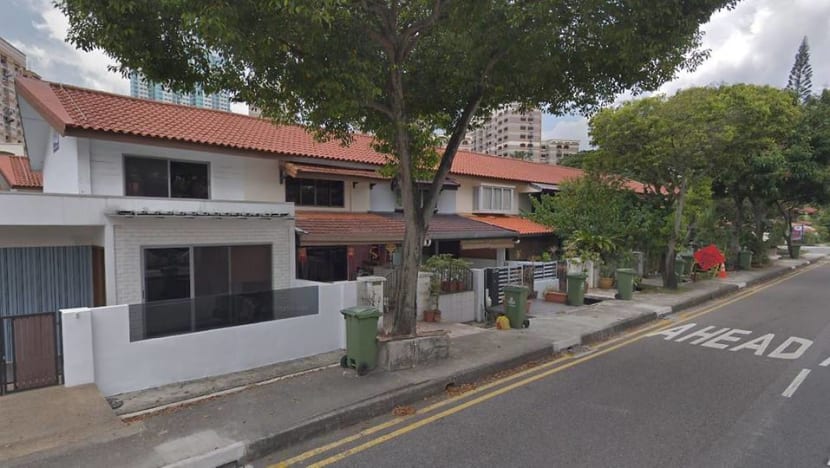 SINGAPORE: A Housing and Development Board (HDB) terrace house was sold for nearly S$1.2 million in the third quarter of this year, smashing a previous record for the priciest HDB unit ever sold, according to a real estate trends report published by OrangeTee on Wednesday (Nov 21).
The 237 sq m HDB terrace located along Jalan Bahagia near Whampoa was sold in September for S$1.185 million. The three-room property has 52 years remaining on the 99-year lease, which began in 1972.
There are only 285 of such terrace properties in Singapore. Over the past five years, 63 HDB terrace homes have been sold across the island, according to data provided by OrangeTee.
In Jalan Bahagia alone, 23 HDB terrace transactions were made over the past five years, four of which were in the past nine months.
The price of the Jalan Bahagia unit sold in September is slightly higher than the S$1.18 million record set by a five-room Design, Build and Sell Scheme (DBSS) flat in Bishan that changed hands in February last year.
The third most expensive HDB unit sold is a five-room DBSS flat at Lorong 1A Toa Payoh, which transacted at S$1.16 million.
A total of 52 million-dollar HDB units were sold in the first three quarters of this year, the report said. Most of them - 40 units - were less than 20 years old.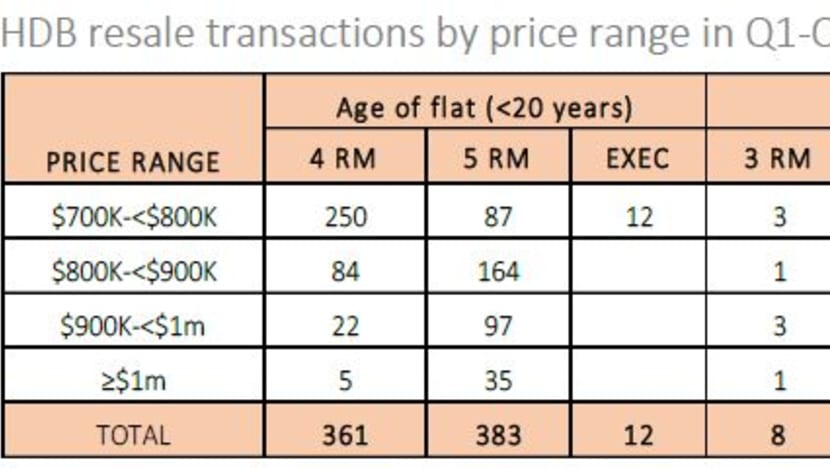 BUMP IN RESALE TRANSACTIONS
The report also said that resale transactions grew amid weakening HDB property prices.
According to HDB data, 17,462 resale applications were received in the first three quarters of this year, hitting a five-year high, the report said.
In the same period, the number of HDB flats resold for at least S$700,000 reached a six-year high, with a total of 1,438 transactions.
Prices slipped marginally by 0.1 per cent in Q3 as compared to the previous quarter. 
Punggol saw the biggest increase in the number of resale applications, rising 334.4 per cent for the first three quarters of this year as compared to five years ago. Sengkang saw the next highest increase with 58.3 per cent over the same period.
The report attributed this to growth in the number of Build-To-Order (BTO) flats in those areas that have reached their five-year minimum occupation (MOP) period.
It also said that the many condominiums built in Punggol and Sengkang might have spurred HDB owners to upgrade. 
Data compiled also showed that the prices of premium HDB flats are "holding up better in the current market" compared to smaller, standard flats, the report said.
OrangeTee projected the total number of HDB resale transactions this year to reach around 23,000 units and to increase further to about 24,000 next year.
"The possible increase could be attributed to more BTO flats reaching MOP next year and subsequently ready for resale. The demand may continue to be supported by the healthy job market and robust economy," it said.