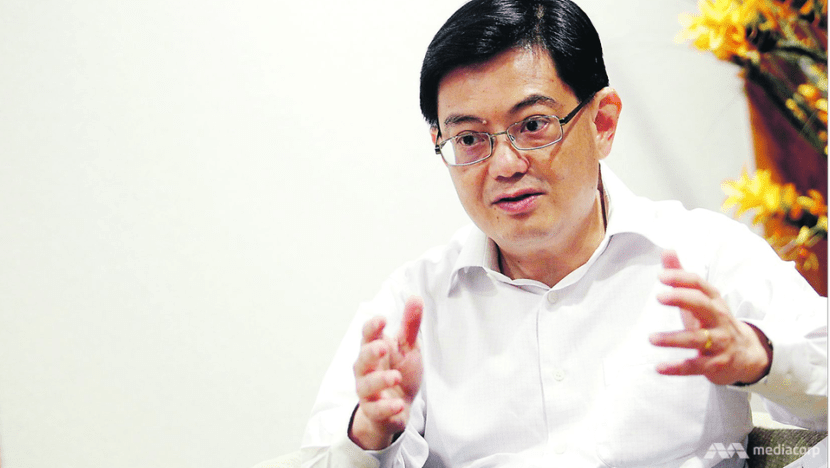 NUSA DUA, Bali: Singapore Finance Minister Heng Swee Keat on Friday (Oct 12) slammed an Oxfam inequality index which placed Singapore 149 out of 157 countries for incorrectly measuring inputs and treating them as outcomes.  
Speaking to reporters on the sidelines of the International Monetary Fund and World Bank Group Annual Meetings in Nusa Dua, Bali, Mr Heng said: "I'm very disappointed to read the Oxfam report ... The report, rather erroneously attributed, measures the performance (of countries) by input and how much money the public sector is spending on education, on healthcare.
"As we know, what really matters to our people is the outcome. It's the health outcome, it's the educational outcome and those are fairly objective measures. So it is important for us to focus on the outcome and not get misled by input measures," he added.

Oxfam attributed Singapore's low score in the Commitment to Reducing Inequality (CRI) Index 2018 to the country's "harmful tax practices", such as tax incentives for certain industries and the relatively low personal income tax for high earners.

Like Mr Heng, Singapore's Minister for Social and Family Development Desmond Lee had taken issue with Oxfam's assumption that high taxation and high public expenditure equates commitment to combatting inequality.
Mr Heng chose to highlight instead Singapore's achievements in topping the World Bank's Human Capital Index report, whose rankings are based on health, education and survivability measures, as well as the future productivity and earnings potential for citizens of the World Bank's member nations, and ultimately those countries' potential economic growth.

"One reason why the World Bank has put out this human capital index report is to study different ways in which we can find better models of doing things," he said.

"I'm glad Singapore has done well. We must not rest on our laurels, we must continue to upgrade, but at the same time, we'll be happy to share the lessons that we have learnt over the years. I hope that Singaporeans will feel confident that indeed this system served them well," Mr Heng added.

He also pointed out that for many developing countries, it is very important for them to achieve good outcomes with the required inputs, instead of wrongly measuring inputs and then treating them as outcomes.
"I mean, that's a completely wrong analysis," said Mr Heng. 
"GOOD SET OF MEETINGS"
Speaking on Singapore's overall involvement in Bali over the last few days, Mr Heng said the country has had a productive set of meetings at the IMF-World Bank events, the G-20 meetings, the Singapore-Indonesia Leaders' Retreat as well as the ASEAN Leaders' Gathering.

"Prime Minister (Lee Hsien Loong) and President Jokowi had a very good set of meetings and also we met the ASEAN leaders who were gathered here in Bali for this very special occasion. So I think it has been very useful for us to explore areas of operations and also in managing risks in the current economic situation," said Mr Heng. 
In Bali, Singapore signed a bilateral investment treaty as well as four memoranda of understanding (MOU) at the Leaders' Retreat with Indonesia.

It was also announced during the retreat that Singapore and Indonesia are set to sign a US$10 billion (S$13.8 billion) bilateral financial arrangement to support monetary and financial stability in both countries. 
The arrangement consists of a local currency bilateral swap agreement and a bilateral US dollar repurchase agreement.