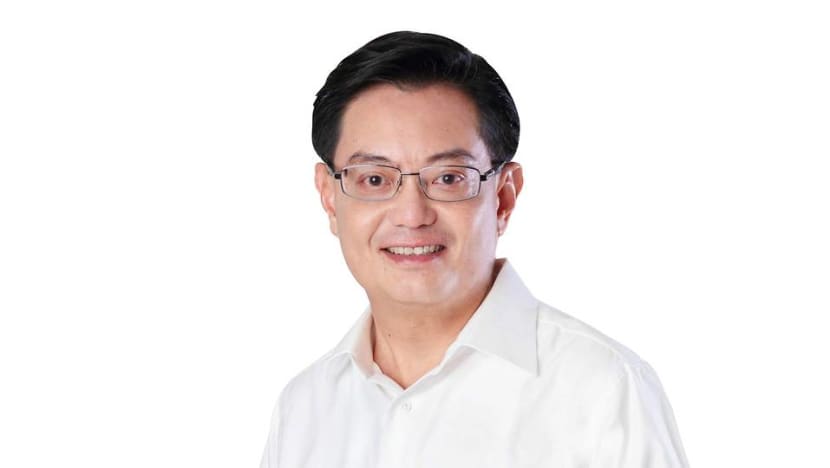 SINGAPORE: Finance Minister Heng Swee Keat will be promoted to Deputy Prime Minister as part of the latest changes to the Cabinet, the Prime Minister's Office (PMO) announced on Tuesday (Apr 23). 
Mr Heng will remain Finance Minister, said the press statement, and continue chairing the Future Economy Council and National Research Foundation. 
"He will be appointed Acting Prime Minister in the Prime Minister's absence," PMO said.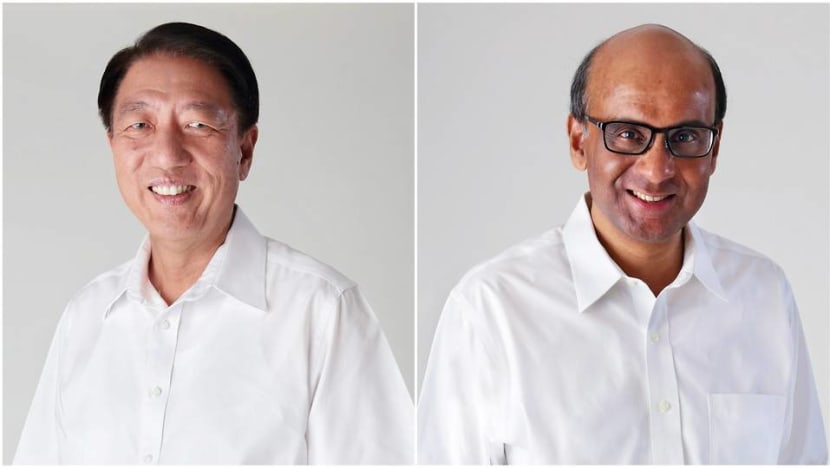 Current deputy prime ministers Teo Chee Hean and Tharman Shanmugaratnam will relinquish the role. 
They will, however, remain in Cabinet as senior ministers, with Mr Teo continuing as Coordinating Minister for National Security.
Mr Tharman will be re-designated as Coordinating Minister for Social Policies, and will continue to advise the Prime Minister on economic policies, PMO added. 

He has also been appointed deputy chairman of GIC. 
The Cabinet changes take effect on May 1. 
"NEXT GENERATION LEADERSHIP TAKING SHAPE": PM LEE

The promotion of Mr Heng is further indication that he is frontrunner to be Singapore's next prime minister. Last November, he was appointed the People's Action Party first assistant secretary-general.

"The next generation leadership is taking shape and progressively taking over from me and my older colleagues," said Prime Minister Lee Hsien Loong in a Facebook post shortly after the announcement of the Cabinet changes.
"The team is working closely together, building up public trust and confidence in their leadership," he said.
"I ask all Singaporeans to support them and work together to secure a bright future for Singapore."
In a statement on Tuesday, Mr Heng said he was "deeply honoured" to be entrusted with the appointment. 
"I have benefited tremendously from the wise counsel and advice of PM Lee, DPMs Teo and Tharman, as well as my other Cabinet colleagues," said Mr Heng. 
"My colleagues and I are united in our purpose to serve Singaporeans to the best of our abilities. 
"Together with our fellow Members of Parliament and the public service, we will seek to build strong relationships with fellow Singaporeans, work together with all to take Singapore forward and build a better future for our people," he added. 
Mr Teo also issued a statement congratulating Mr Heng and said that the changes are another important step in leadership renewal. 
"I will continue in Cabinet to support PM Lee and DPM Heng in whatever way I can, and work together with them, Mr Chan Chun Sing and other younger leaders for the security, safety and success of our country," said Mr Teo.
"This is the Singapore way of ensuring smooth leadership transition, continuity and stability. Senior leaders make way in good time for the next generation, share their experience and help the next generation of leaders to succeed."
Mr Teo also thanked the Prime Minister and other colleagues for their support over the last 10 years that he has been deputy prime minister. 
"I also hope to continue to have the support of our Pasir Ris-Punggol residents to continue as their MP at the next General Election," he added.

This is the fourth Cabinet reshuffle during the current Government's term, with previous rounds taking place in August 2016, September 2017 and May 2018. 
The reshuffle last year was "more extensive than usual", Mr Lee had said, with younger, fourth-generation ministers heading two-thirds of the ministries.
Those changes saw long-serving ministers Mr Lim Hng Kiang, Mr Lim Swee Say and Dr Yaacob Ibrahim retiring from their posts, and the return of Mr Chan Chun Sing to Government as Minister for Trade and Industry after three years with the National Trades Union Congress.