Hougang by-election not just a local election: WP
The Workers' Party (WP) has said the Hougang by-election is not just a local election.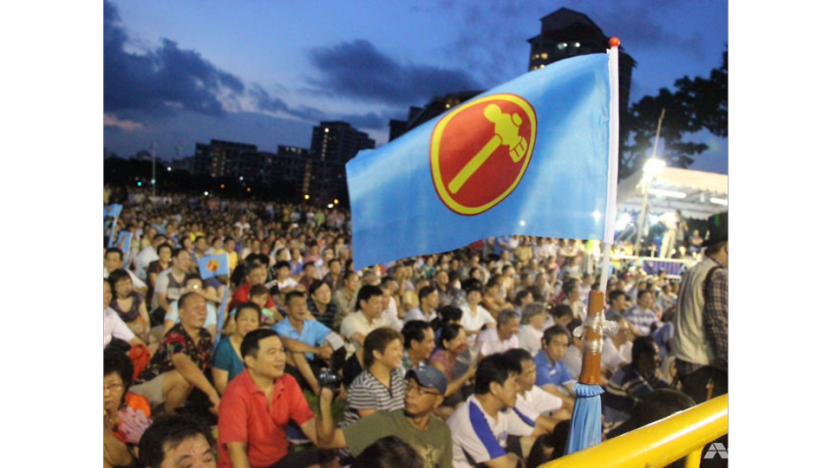 SINGAPORE: The Workers' Party (WP) has said the Hougang by-election is not just a local election.
Many problems faced by Hougang residents are national issues, said the party's speakers at an election rally on Saturday.
It was the first rally for the Hougang by-election.
The 11 speakers at the rally included WP leaders Low Thia Khiang and Sylvia Lim as well as the party's Members of Parliament from Aljunied GRC.
The party's MPs such as Chen Show Mao and Gerald Giam said many problems faced by Hougang residents are national issues.
The issues include the widening income gap, support for young families, job prospects and the rising cost of living.
The speakers urged Hougang residents to vote the party's candidate Png Eng Huat into Parliament so that the presence of the opposition will ensure that the government is responsive to the needs of Singaporeans and that people are at the centre of its policies.
Workers' Party chairman Sylvia Lim also spoke about the significance of the Hougang vote.
Addressing the rally, she said: "We have a team of dedicated professionals with Town Council experience because for the past 20 years, you Hougang voters have supported us. Because of you, Singaporeans can see they now have a choice.
"They can see that it is not only the PAP that can run Town Councils. So we are grateful to you dear Hougang voters. We know that you have made sacrifices for Singapore because you care so much for our country and your children's future. We have the deepest respect for you and will never take you for granted.
"Mr Low Thia Khiang worked extra hard to make sure your Town Council was managed. He fought for your rights in Parliament as your opposition voice. Png Eng Huat will do the same."
The theme of sacrifice by Hougang residents who have voted the WP into Parliament since 1991, continued with Mr Png's speech. He spoke of the many residents whom he met, who said they would continue to put their faith in the party.
"You have made your stand, which I will summarise in just 5 words - Hougang is not for sale! One resident I spoke to during my house visit said he wants to give the opposition a chance to grow, just like what Singaporeans did in the early years when it allowed the PAP to grow," said Mr Png.
Mr Png also spoke at length about what the party perceives as lopsided policies by the government. He said for a truly inclusive society, government policies such as upgrading should be fair across the board, no matter which party voters have elected.
"You have proven time and again to the PAP government that there is more to life than money, that having your voice heard in Parliament is many times better than having free Teochew porridge," added Mr Png.
Workers' Party secretary-general Low Thia Khiang spoke in Mandarin and Teochew. He urged voters to support Mr Png, whom he described as a man of integrity.
The next Workers' Party rally is expected to be held on Tuesday.