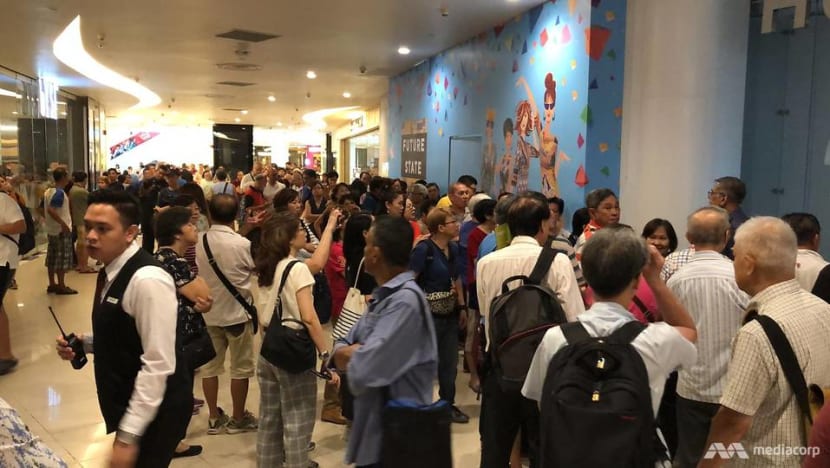 SINGAPORE: People turned up in droves at Huawei stores across Singapore on Friday (Jul 26) to buy a phone at a promotional price of S$54, but left angry and frustrated when they were turned away after limited stocks ran out.
The Chinese telecommunications firm had advertised the promotion for the Huawei Y6 Pro 2019 – which normally sells for S$198 – to mark Singapore's 54th National Day. The promotion is applicable only to Singapore citizens and permanent residents aged 50 and above as of Dec 31 this year.
Each customer was allowed to buy up to two phones and according to those in the queue, each store had fewer than 30 sets of the phone on offer.
Queues outside Huawei outlets started forming as early as 4am, and stocks of the phone ran out even before the stores opened.
Customers at Huawei stores in Jewel Changi Airport, VivoCity, NEX and Toa Payoh told CNA that they were disappointed when they were told by Huawei employees that only 20 to 30 units were allocated to each outlet.
At the VivoCity outlet, Mr Ho Chwee Beng said he only found out about the limited stock after waiting for two hours.
"I feel really angry and frustrated. Everybody is angry," said the 65-year-old.
When asked if he planned to return the next day – the promotion lasts until Sunday – he said: "Maybe if you queue from now until tomorrow ... then you might get a phone."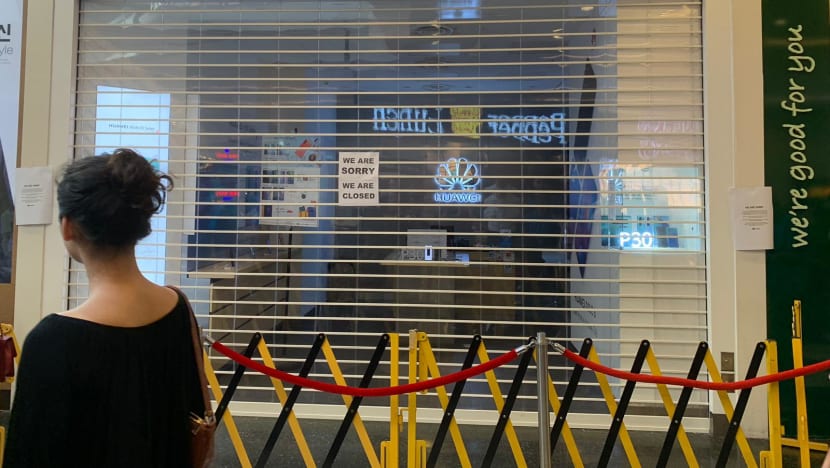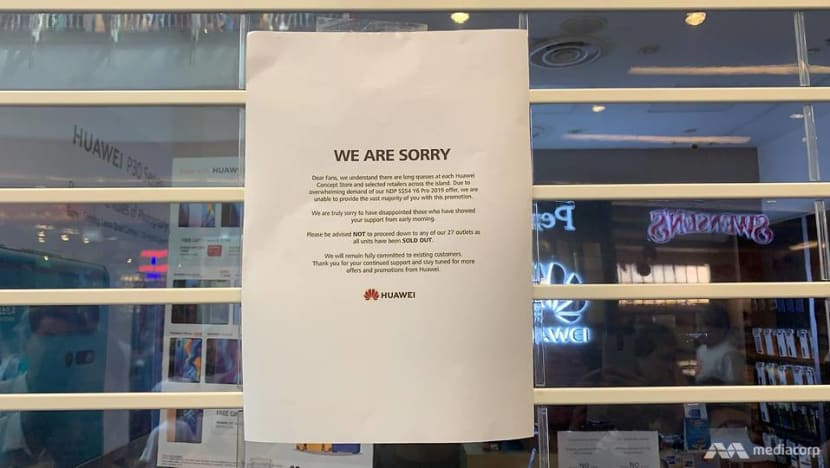 A 73-year-old woman who was also queuing at VivoCity accused Huawei of "telling lies".
The woman, who wanted to be known as Amy, said the company did not specify that each outlet would only have 20 to 30 sets available. 
Huawei should have been prepared to sell at least "200 or 1,000 phones" at each outlet, she said, adding that it should not make people queue, "especially old people, 50 years old and above".
"They came here early, before they have breakfast, and this is what happens. (Huawei) should issue an apology. This is cheating people," she added.
Over at Huawei's Jurong Point store, where the shutters were down, Huawei employees explained to the senior citizens present that there were no more promotional handsets for sale, and that they were waiting on the company's next action.
Their explanation was nonetheless met by shouts from an angry elderly man, who had to be calmed down by the police.
Mrs Perumal Geetha, 44, who was at the scene said that the promotion is "quite misleading because they said it's going on for three days".
She added: "But it's already sold out on the first day ... Strange, because the shop isn't even open yet. Why is it sold out even before it's open?"
Another shopper, who joined the queue at 5am, narrowly missed her chance to get the promotional handset.
"I was 16th in the queue, and after they reached the 12th person, the staff announced that it was sold out," said Mdm Goh.
"Some even had to take a day off to rush here for the promotion, but this is the result. It's really unfair."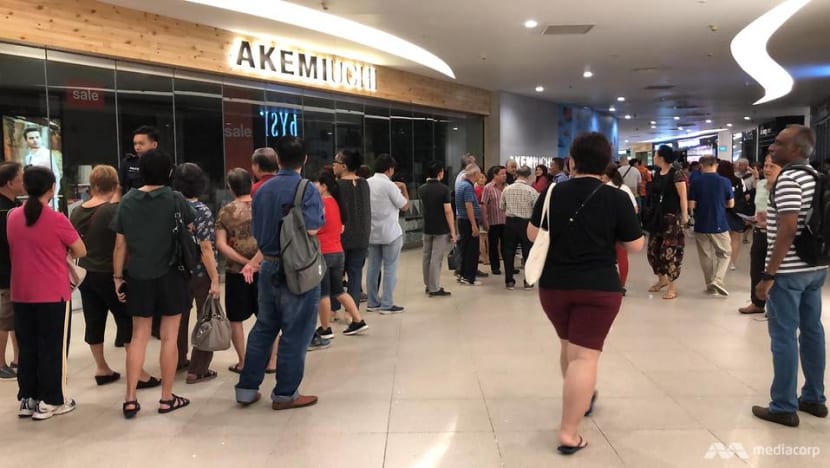 Mr Alvin Tan, who was the second person in the queue at Huawei's Jewel Changi Airport store, said he started queuing at 4am.
He said there were many angry customers who "came late and (are) making noise" at Huawei employees.
Another customer, who was at the Huawei store at Block 190 Lorong 6 Toa Payoh, said many senior citizens had been in the queue since 5am.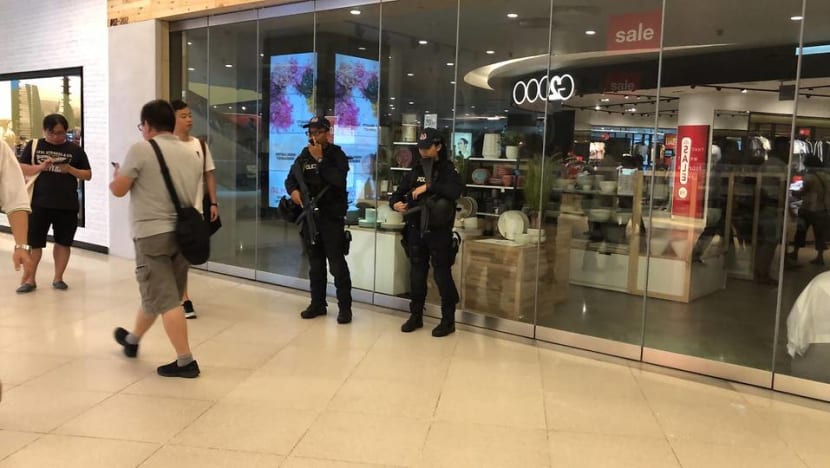 Huawei posted an apology on its Facebook page at about 10.30am, saying that it was unable to cater to "the vast majority" of people who turned up to purchase the phone.
"Please be advised NOT to proceed down to any of our 27 outlets as all units have been sold out," it said.
In an update just before 12.30pm, Huawei said it is closing several stores for the rest of the day, "for safety and security reasons".
The affected outlets are located at 313@Somerset, Bugis Junction, JEM, Jurong Point, Lot 1, NEX, Northpoint, Tampines Mall, Vivo City and Westgate.
In response to queries from CNA, Huawei said there was an "unprecedented surge of demand" and that it is "reviewing the situation closely to assess other possibilities".
Huawei's retailers, including Courts and Challenger, also asked customers not to queue at its stores.
"Thank you everyone for your continuous support!" Challenger said in a Facebook post.
"Huawei Y6 Pro Smartphone has been FULLY SOLD OUT at all Challenger stores islandwide. Please do NOT queue at our stores for it."
Similarly, Courts said that the stocks it had of the phone had been sold out following overwhelming response.
"The promotion is discontinued with immediate effect at participating stores," it said.
Huawei told CNA in an update on Friday afternoon that a separate promotion for its flagship Mate 20 phone - originally scheduled for Saturday - has also been put on hold until further notice.
Huawei had planned to offer the phone at S$568, compared with the usual price of S$998.