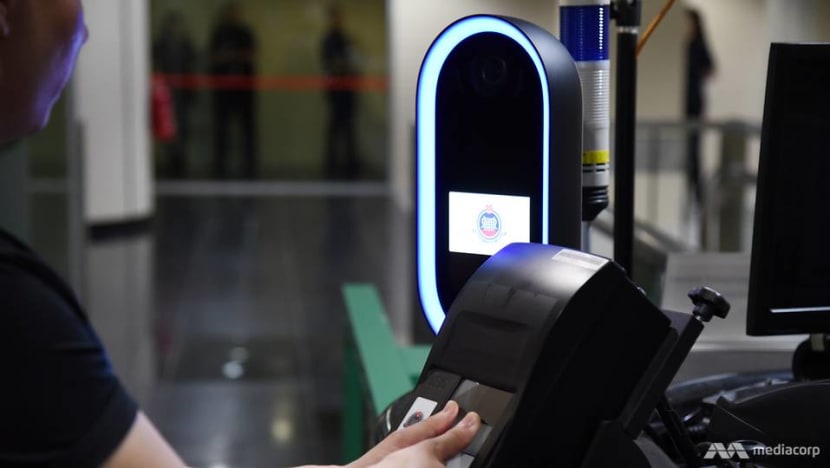 SINGAPORE: Travellers with faded fingerprints will soon not have to worry about getting stuck during immigration clearance.
From April 2019, the Immigration and Checkpoints Authority (ICA) will progressively deploy a new screening system which uses three biometric identifiers - fingerprints, facial and iris - to complement fingerprint matching for immigration clearance. ICA said this is more accurate and is useful for travellers with deteriorated fingerprints due to ageing, scarring or genetics.
The new system will be available at all checkpoints.
"With the BioScreen-Multi Modal Biometric Screening System, travellers can be authenticated using any of the three biometric identifiers," the agency said in a statement on Monday (Nov 12). 
"This will enable more efficient immigration clearance for travellers who may face difficulties using their fingerprints."
After handing over their passports, travellers put two thumbs on a fingerprint scanner and concurrently look at a camera which scans their faces and eyes. A green tick on a screen indicates the process is completed.

When asked if the process will take the same amount of time as current procedures, ICA said: "As part of the trial, we will try to fine-tune the final outcome to achieve a more effective clearance process." 
The system is being trialled at manual and automated counters at Woodlands, Tuas and Tanah Merah Ferry Terminal checkpoints.

"A robust biometrics database of travellers, comprising facial images, fingerprint and iris, will be useful for post-incident investigation and data analytics purposes in the event of a security incident," ICA added.

FACIAL RECOGNITION
Meanwhile, the ICA has also been beefing up security at Singapore's borders with the use of facial recognition cameras, which have been deployed at Woodlands Checkpoint since 2012.
The cameras, found at strategic locations like entrances, queue lines and immigration counters, are used to identify wanted persons, including during post-incident investigations.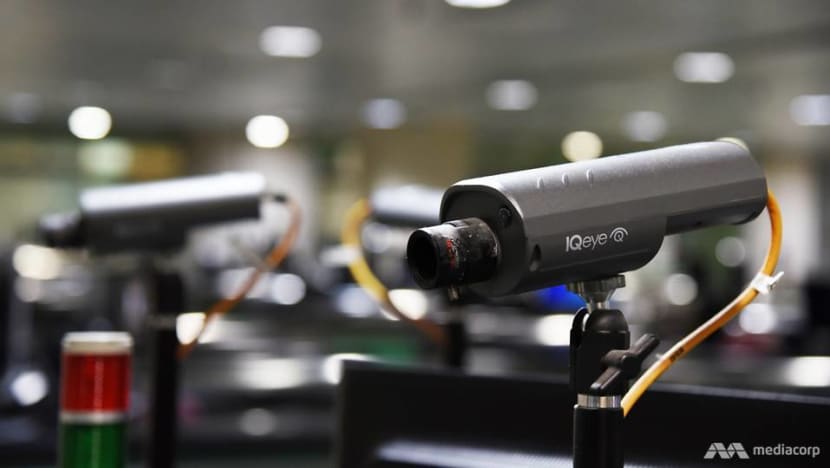 Since 2012, the system has identified persons wanted for offences like possessing multiple identities and previously overstaying in Singapore, although ICA declined to reveal exact figures due to operational security.

"More than 280,000 travellers pass through Woodlands Checkpoint every day," Deputy Assistant Commissioner (DAC) Lian Lee Siong from ICA told reporters on Monday.
"With this facial recognition technology, we will be able to process large volumes of passengers more efficiently and securely."
The cameras have also been used during stepped-up checks in the lead-up to the ongoing ASEAN Summit, and other major events like the Trump-Kim summit. ICA is also in the midst of deploying the cameras at other checkpoints like Changi Airport.

HOW IT WORKS

ICA works with other security agencies like the police to upload pictures of wanted persons into its database, which currently contains a few hundred thousand images.
The system can simultaneously compare faces of multiple travellers to those in the database and automatically flag wanted persons to officers in the command centre. These officers make a final identification before alerting their colleagues on the ground.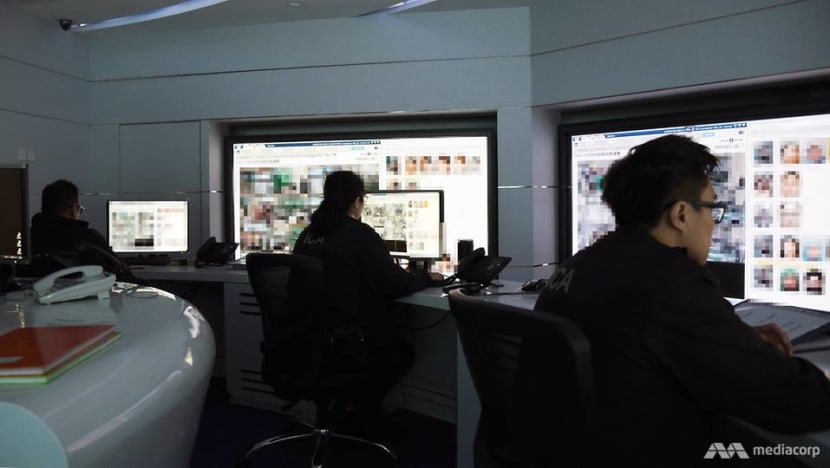 Officials said this process takes three to five seconds, which means suspects trying to flee the country will be nabbed even before reaching the immigration counter.
"If someone commits a crime inland and attempts to depart Singapore through our checkpoints, all we need is just a photograph of him and our system will be able to sieve him out from the crowd," DAC Lian said.

The system is smart enough to identify suspects using old photos, or if their features were altered or obstructed. For example, officials showed a real-life example of a wanted person being identified despite dying her hair a different colour.


It can also detect objects based on physical features like colour, size and dimension, meaning officers can identify suspects based on the colour of his T-shirt, or other security risks like unattended baggage.
"This provides you ways of identifying and verifying a person-of-interest even without an image," said Dr Naresh Kumar, a director at the Office of the Chief Science and Technology Officer, which helped produce the system.
"With the attributes and descriptors, we are able to nail down the person. This keeps our checkpoints safe and secure."

If officers need to look back in time, the system can trawl up to a year of old footage and automatically show instances of the suspect passing through.

As far as privacy is concerned, ICA said in a statement that only authorised officers are allowed to enter the command centre and operate the cameras.

"In addition, the user access rights are restricted such that users only have access to perform their assigned duties," it added. "Any officer found to have abused the system will be investigated and dealt with in accordance with the law."

MOBILE AND BODY-WORN CAMERAS
Besides the fixed cameras, ICA has also deployed mobile and body-worn cameras equipped with facial recognition technology.
The mobile cameras, which have been used for several Home Team operations since July 2017, are usually for large-scale events like festive celebrations, when prior intelligence has indicated the possible appearance of a wanted person.
These cameras can be set up within 10 minutes and is useful when it is not practical for officers to patrol the ground for long hours. They can send alerts to officers' mobile phones through a secure wireless network.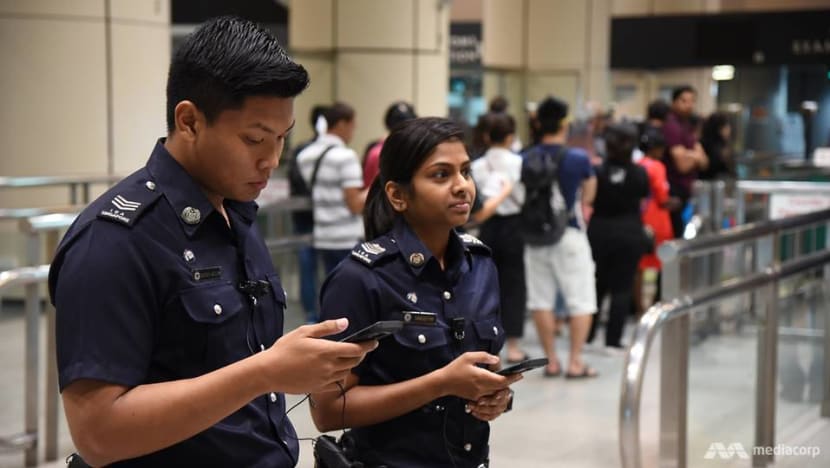 Another option is the body-worn cameras, which officers can use in low-light conditions or when faced with infrastructural challenges, like on board a cruise or inside a vehicle.
These cameras are also connected to officers' mobile phones and can automatically match faces to a remote database.

"The body-worn cameras allow roving officers on patrol within the checkpoints to accurately and swiftly detect persons-of-interest before they reach the immigration counters," ICA said.