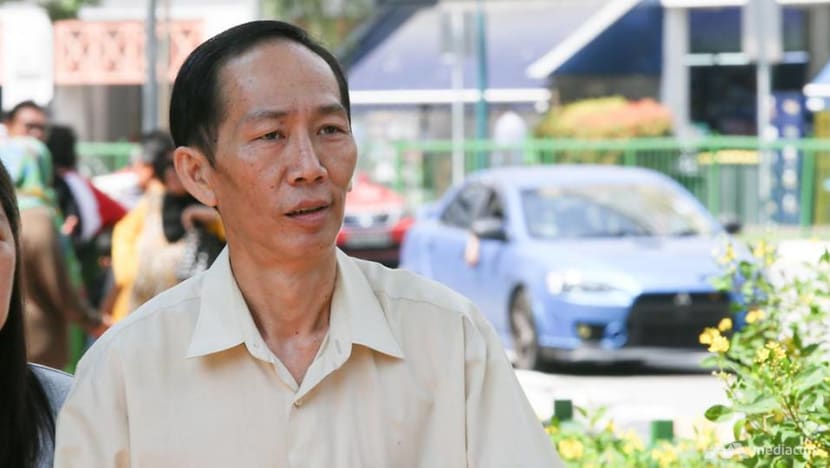 SINGAPORE: A staff sergeant with the Immigration and Checkpoints Authority (ICA) was charged on Thursday (Sep 27) with 33 counts of abusing his authority, including accepting sexual favours.
Chin Peng Sum, 51, was charged with four counts of accepting sex from two women, Zhu Shirong and Wang Chenghong, in return for recommending the extension of their Special Pass, the Corrupt Practices Investigation Bureau (CPIB) said in a news release.
Chin also faces two counts of abetment for instigating Wang and another woman, Tang Yuanyuan, to delete incriminatory text messages exchanged between them and him in connection with an ongoing investigation against him.

He was also charged with one count of obstructing the course of justice by deleting 37 incriminatory text messages exchanged between Zhu and him.
Chin also allegedly tipped off Zhu, Wang, Tang and another woman known as Yan Yan about impending raids by an enforcement agency to prevent them from being arrested for vice-related and immigration offences, said CPIB. 
For this, he was charged with 13 counts of communicating information he was not authorised to and another 13 counts of obstructing the course of justice. 

Chin is still employed by ICA but has been suspended from his duties.
In response to media queries, ICA said it reported Chin to CPIB following internal checks and investigations. He has been suspended since Jun 15 last year.
"ICA takes a serious view of errant officers. ICA officers are expected to discharge their duties professionally and maintain a high standard of integrity. Officers who break the law will be dealt with, in accordance with the law," it said. 

The case will be heard again on Oct 25.