Interests of local law firms not affected by licensing of foreign firms
The legal services sector's value-add to the Singapore economy saw a 28 per cent growth from 2007 to 2011.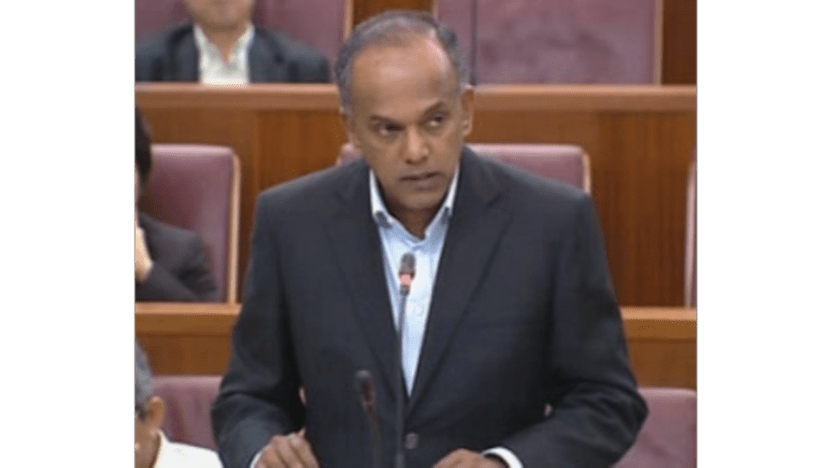 SINGAPORE: The legal services sector's value-add to the Singapore economy saw a 28 per cent growth from 2007 to 2011.
Law Minister K Shanmugam said the increase from S$1.4 billion in 2007 to S$1.8 billion in 2011 was despite difficult economic conditions.
Mr Shanmugam said this in a written response to a parliamentary question from Aljunied GRC MP Pritam Singh.
Mr Singh asked if the ministry had made any projections on the likely impact of awarding more licences to foreign law firms in 2013.
He also wanted to know if such a move would jeopardise the interests of local law firms, since the legal industry had grown by about 10 per cent in the past five years.
But Mr Shanmugam said job opportunities for lawyers have increased.
Singapore has also become a global arbitration venue, and the leading arbitration centre in Asia.
Eighty per cent of the Qualifying Foreign Law Practice (QFLP) in the past two years has also come from offshore work.
Mr Shanmugam said the scheme was recommended in September 2007 by the Committee to Develop the Legal Sector.
One recommendation was to allow foreign law practices to practise Singapore law.
Six foreign law practices were awarded QFLP licences in December 2008.
Further QFLP licenses will be issued in the second half of this year.
He noted that when the Legal Profession (Amendment) Bill was debated in Parliament in 2008, the Workers' Party did not state that it opposed the move.
Mr Shanmugam said opposition MP Mr Low Thia Khiang had said he was not speaking on the issue as lawyers were more than capable of speaking for themselves.
Tax incentives are also in place for law practices which handle arbitration, cross border and international work.
Some of these incentives require law practices to have a law corporation structure.
Mr Shanmugam said the Ministry is also working on measures to broaden its tax incentives framework, so as to benefit more law practices.