33,100 job seekers placed into jobs, traineeships and training opportunities under SGUnited Jobs and Skills Package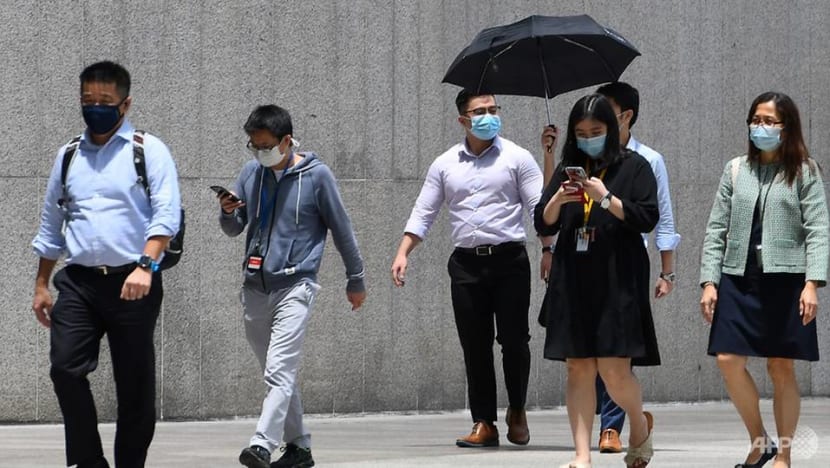 SINGAPORE: About 33,100 job seekers have been placed into jobs, traineeships and training opportunities under the SGUnited Jobs and Skills Package as of end-August, said the Ministry of Manpower (MOM) on Wednesday (Oct 7). 
This is an increase of 9,100 from the 24,000 job seekers placed as of end-July, the ministry added.
A total of 29,580 people were placed into jobs, an increase of 5,580 from end-July. Short-term jobs placements, or those with a duration of less than 12 months, fell from 58 per cent to 55 per cent. 
"This was mainly due to the Government's earlier focus in placing job seekers and affected workers into short-term public sector jobs to handle the surge in COVID-19 related operations," said MOM in its latest jobs situation report. 
Placements into long-term jobs have risen to 45 per cent, up from 42 per cent as of end-July.
Matching of longer-term jobs typically takes longer than shorter-term jobs, said MOM. For permanent positions, job seekers are more likely to "invest time in the search process" of around three to six months or longer, added the ministry.
"Employers also tend to take a longer time to fill permanent job positions, as they identify job seekers with the best fit with the jobs and their organisations," said the report.
Describing the growth in the number of job placements filled as "very encouraging", Minister for Manpower Josephine Teo said: "It is good progress. We're not just making progress in terms of pulling together the opportunities, there's also very good progress in getting people placed. And I think being placed into jobs is something that is of high priority." 
She added: "That's why we're happy to see that if you look at the composition of the jobs that have been placed, the composition is now seeing a shift towards those that are longer-term in nature. So that's the good news."
Similar to the situation at end-July, the top five sectors that most job seekers and workers were placed into were information and communications, food services, professional services, healthcare, and finance and insurance. 
Of these, the food services sector placed the highest number of job seekers into long-term jobs, while the healthcare sector placed the most job seekers into short-term jobs, said the Manpower Ministry. 
Within the healthcare sector, some job seekers have also taken on long-term jobs, such as nursing professionals and dental assistants.
The information and communications industry placed the highest number of job seekers in training and traineeship opportunities, it added. 
With increased efforts to promote and encourage job seekers to take on company-hosted traineeships and attachments, as well as training opportunities, placements into these opportunities increased to 3,510 as at end-August, from the 1,170 as at end-July, said the report.
This could be attributed to lower barriers of entry for job seekers tapping on opportunities to enter sectors they previously lacked experience in, and job seekers being "increasingly keen" to pick up relevant skills to "better position themselves for the eventual economic recovery", MOM added. 
After the SGUnited Mid-career Pathways Programme was launched in August, companies offering traineeships and attachments also have "a wider pool of talent" to select from, the ministry added.
The Manpower Ministry noted that although the original National Jobs Council target of 100,000 jobs and skills opportunities has been exceeded, there is still "a significant number" of unfilled vacancies. 
"According to ground feedback, there continue to be mismatches in expectations and skills," added MOM. 
Urging employers to "look beyond" candidates with backgrounds that are an exact match to the job, MOM said: "Instead, employers are more likely to be successful if they focus on candidates' transferrable skills and tap Government funding support to bridge skills gaps." 
Job seekers may also be placed more quickly if they are "prepared to consider" less familiar roles or sectors, it added, advising job seekers to seek professional career guidance early. 
"The focus now must be to try and get as many of those vacancies filled as possible. And what that means is that we will have to have a very strong emphasis on job matching," said Mrs Teo, appealing to employers and job seekers to keep an open mind. 
"When you are trying to fill your positions. It's much more likely that you're successful if you look beyond the candidates that have the exact job match," she added. This is because where companies are "shedding" employers, similar companies in those sectors are less likely to be hiring at the same time. 
"Therefore, it is much more likely that the employees that have been released into the job market, they have transferable skills, and they can pivot into new industries, new job roles," said the Manpower Minister. 
"And if the employers can keep an open mind, find a way to take good advantage of the transferable skills, then they are much more likely to be able to fill the positions."
Job matching is "not straightforward", noted Deputy Prime Minister Heng Swee Keat, who was also at Samwoh. 
"But then if we persist in the effort, I think job seekers will be able to find something that they may like, and at the same time they also have a whole range of training programmes. Where training is needed, I think we can enhance that and there's a very good suite of programmes to help our people build new skills," he said. 
"But at the same time, of course, we will look into how we can improve the matching, and how the database system that we have can be better utilised for that purpose." ​​​​​​​