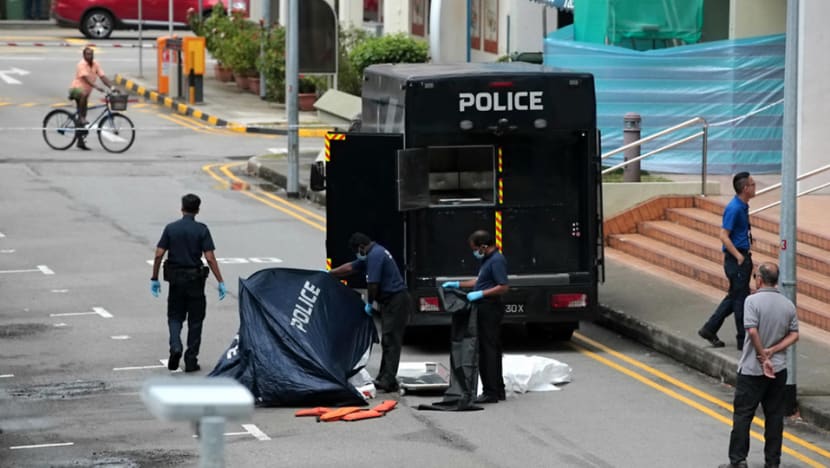 SINGAPORE: A 54-year-old man was found dead at the foot of a block of flats in Little India on Tuesday morning (Jul 9).
His 82-year-old mother was later found lying motionless in a flat at the same HDB block, police said.
The police said they were alerted to a case of unnatural death at Block 637 Veerasamy Road, at about 6.45am.

"Both the man and the woman were pronounced dead by paramedics at scene," they added.

According to neighbours, mother and son lived in a unit on the 11th floor. The woman had to use a wheelchair and her son was her sole caregiver. 
A neighbour next door, who wanted to be known only as Mr Ong, told TODAY that the woman could be heard crying almost every day. 
"When he goes down to buy lunch and dinner for his mum, if he takes quite a while, she will cry very loudly. My wife would go over to pacify her and tell her that we are calling her son. The other neighbours would go over also because of how loud her cries are," the 60-year-old was quoted as saying.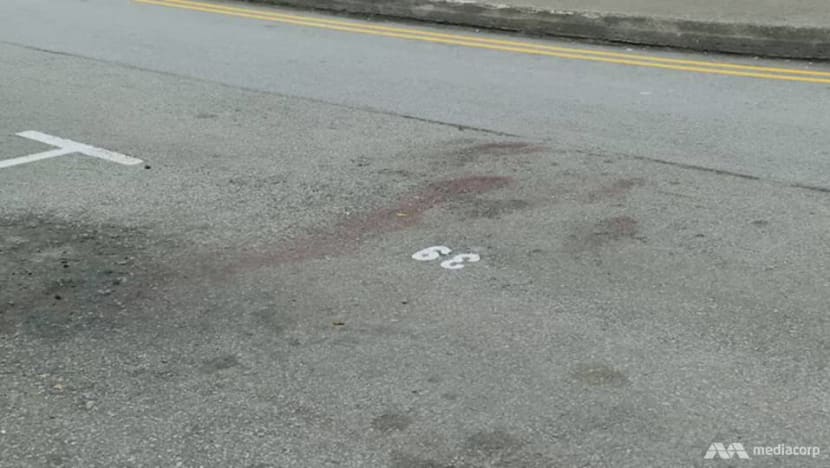 An elderly next-door neighbour said he did not hear anything out of the ordinary when he woke up at about 6.30am on Tuesday, but noted that police arrived shortly after.

Other neighbours, who did not want to be named, said the son had borrowed money from them. 
"He came to my father and asked for S$100. He was working in a provision shop, but for the last few months I think he didn't have a job. He also always went for 4D, gambling," said a neighbour on the 12th floor. 

"It's very sudden - we used to see him every day, I think he did this because of some problem - it's very sad for all the neighbours in the block."
Police investigations are ongoing.