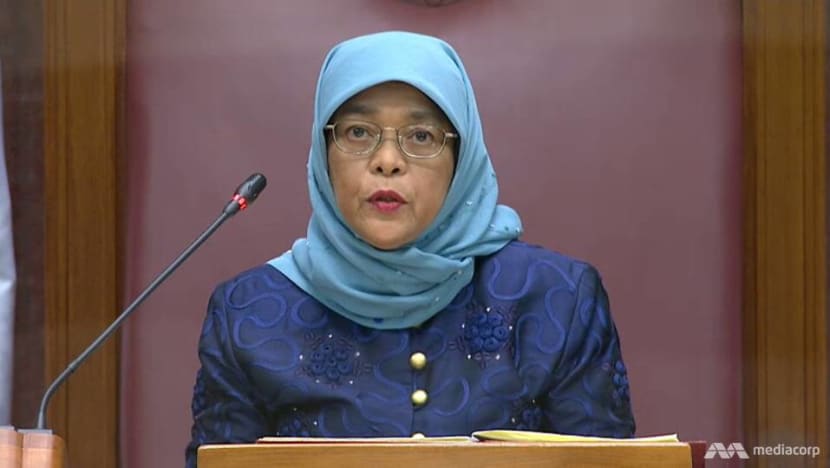 SINGAPORE: President Halimah Yacob delivered her opening address to Singapore's 14th Parliament on Monday (Aug 24) evening, as the House convened for the first time since the conclusion of the country's General Election in July. 
Noting that the new term of Government is starting "under the shadow of COVID-19", Mdm Halimah set out the priorities for the Government and focused on how Singapore will tackle the healthcare and economic impact of the pandemic.
She said that the issue of work pass holders competing with Singaporeans for jobs could become a "divisive issue" and will be addressed.

Mdm Halimah added that Singapore will make a "major push for sustainable growth", while further strengthening its social safety nets.

The first sitting on Monday of the 14th Parliament took place at Parliament House and the Arts House - the first time it was held in more than one location, as part of safe distancing measures due to the ongoing pandemic. 

Speaker Tan Chuan-Jin was re-elected to his post, and MPs took their oaths and made their affirmations from the Chamber in their respective locations, with the proceedings simultaneously screened in each location.