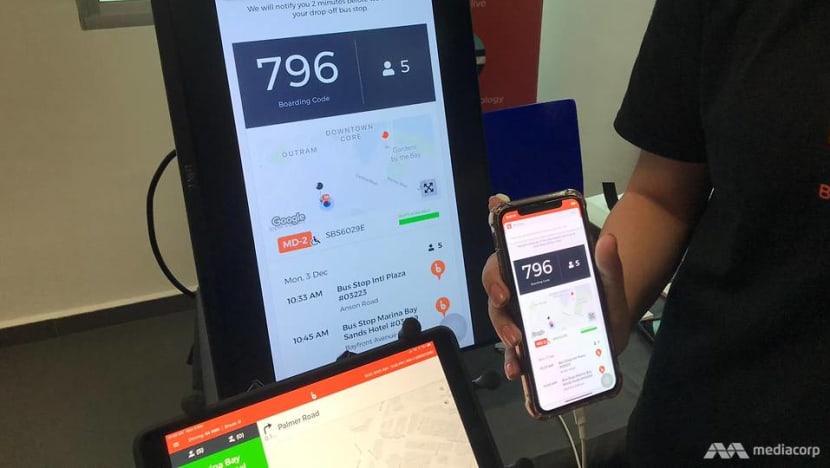 SINGAPORE: The Land Transport Authority (LTA) said on Monday (Dec 3) that it will soon trial its on-demand public bus (ODPB) services, which allow commuters to request pick-ups and drop-offs at any bus stop within defined areas using mobile applications. 

The first part of the trial will kick off on Dec 17. 
It allows commuters in the Joo Koon and Marina-Downtown areas to request the on-demand services on weekdays from 11am to 3pm. They can also arrange for pick-ups and drop-offs on weeknights, from 8.30pm to 11.30pm within Joo Koon and until 11.45pm within Marina-Downtown. 
These day services will be operated by SBS Transit and are available until Jun 15.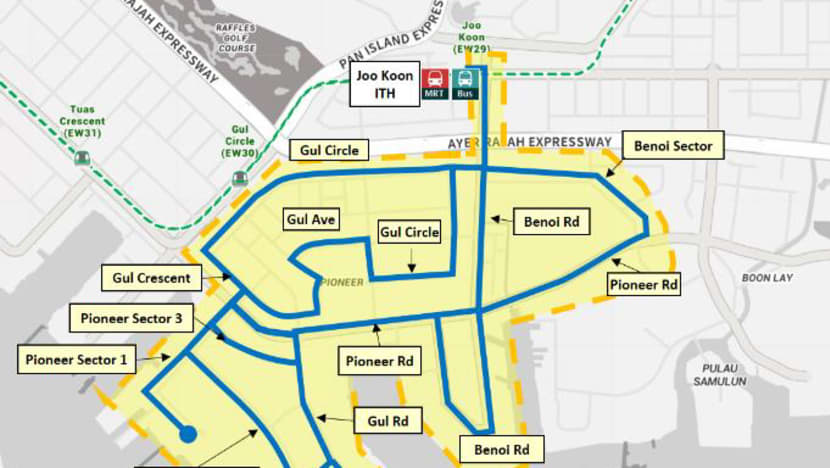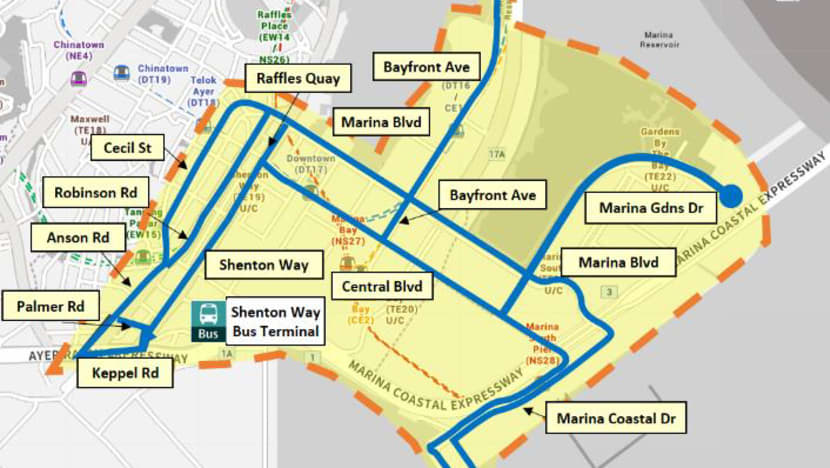 The second part of the trial will make available night services on Fridays, Saturdays and eve of public holidays from 11.30pm to 2am. These will go in one direction only - from the Central Business District (CBD) to Bedok and Tampines via Geylang. 
The night services will be operated by SMRT Buses and are available from Jan 4 to Jun 15. 
Commuters may download the mobile applications BusGo for the weekday ODPB in Joo Koon and BusNow for the weekday service in Marina-Downtown, as well as the weekend night services serving the CBD to Bedok and Tampines route. 
App features include the ability to key in a landmark or drag and drop location pins, walking direction to the boarding bus stop, real-time updates on bus location and arrival time, option to make group bookings, as well as the ability to indicate if passengers need wheelchair space.
These apps will be available for download by the end of Monday.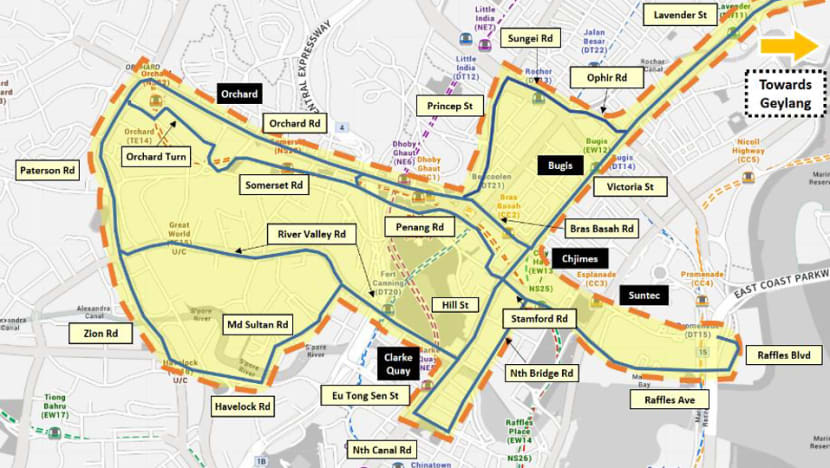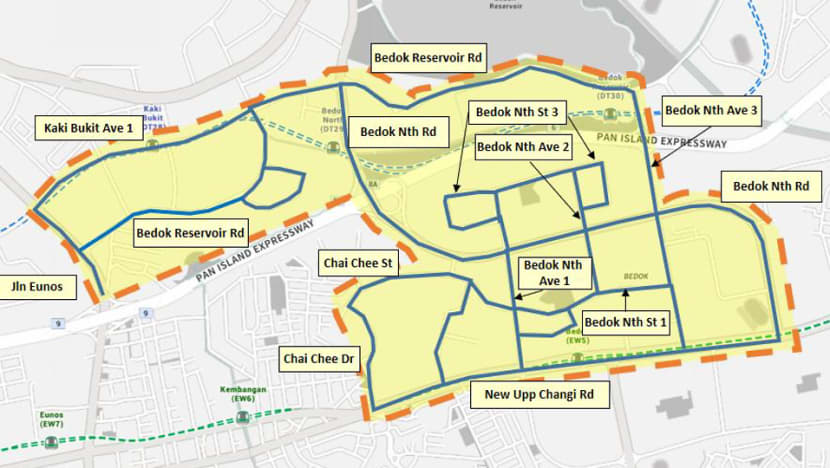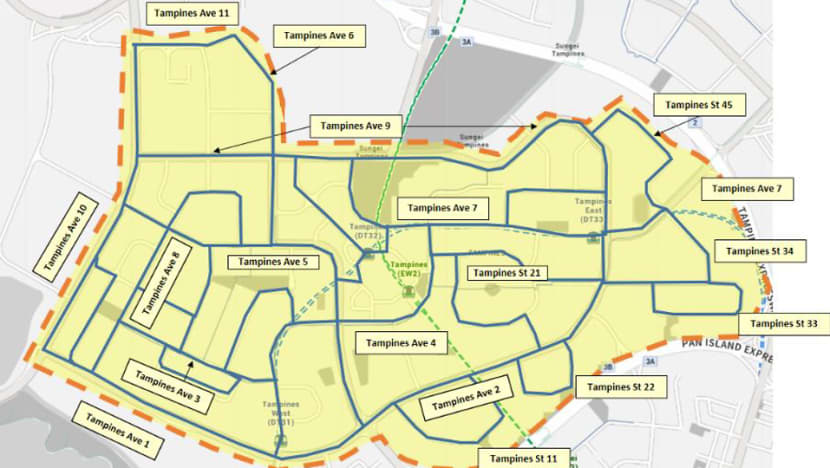 Using the app, commuters may input their pick-up and drop-off points and once a successful booking has been made, an e-boarding ticket will be issued. The passenger can then show the ticket to the bus captain upon boarding, tapping their EZ-Link card when getting on and alighting from the bus. 
Commuters may not change their booking details after the booking has been confirmed, according to LTA. Those who miss their rides will also have to re-book. 

Passengers trying the weekday on-demand services will pay a promotional adult fare based on a fixed distance of 3.2km, regardless of the actual distance travelled, which is S$0.77 for farecard and S$1.40 for cash before Dec 29, and S$0.83 for farecard and S$1.50 after.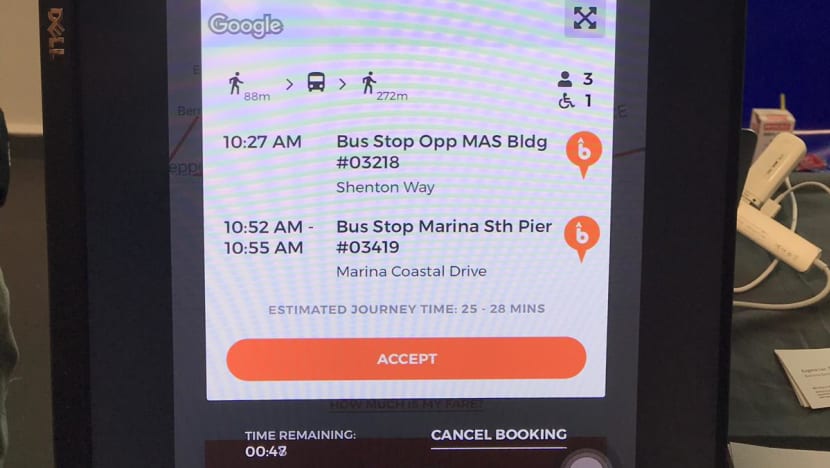 Night services will set commuters back a promotional flat fare of S$4.50, which is the existing fare of the NightRider NR7.
CEPAS cards, supported bank cards and cash are accepted as modes of payment. 
The ODPB bus services can be identified by their service numbers. For example, buses serving Joo Koon may sport numbers like JK-1, JK-2, JK-3 and so on. Buses serving the Marina-Downtown area will have numbers like MD-1 and MD-2, while the night buses will be identified by NB-1, NB-2 and so on. 
During the trial, regular bus services serving the areas specified will still be available, though at lower frequencies. For example, services 253, 255 and 257 in Joo Koon will operate at intervals of 30 minutes instead of their usual 15 minutes, while services 400 and 402 in Marina-Downtown will operate at intervals of 40 minutes instead of 20 minutes previously. 
NR7 will be suspended while the night buses are on trial.