Made-in-Singapore smart T-shirt allows runners to track ECG
A made-in-Singapore smart fitness T-shirt was trialed for the first time on Sunday (Dec 2) at the one-north Run.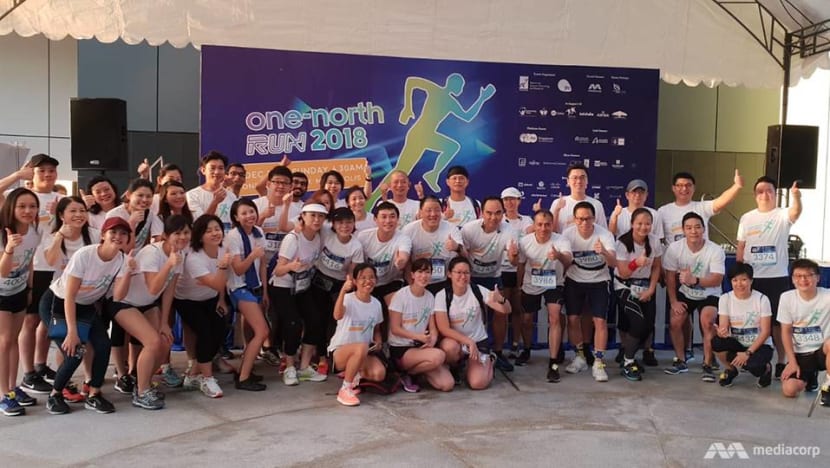 SINGAPORE: It's a test more commonly performed at the doctors.
But you can now track your electrocardiography (ECG), which detects cardiac abnormalities, through your mobile phone, by using a T-shirt that connects to an app.
Developed by local start-up KaHa and textile company Tex Line, with the help of the Agency for Science, Technology and Research (A*STAR), the smart shirt can also track and record fitness data such as heart rate, calories burned and step counts.
Developers aim to market the product by mid next year, with prices expected to be about 20 to 30 per cent more expensive than a regular sports apparel outfit.
https://www.facebook.com/ChannelNewsAsia/videos/726787551026246

An advanced prototype of the smart wearable was trialed for the first time during the annual one-north Run on Sunday (Dec 2), with about 100 of the 2,500 runners at the event donning it.
Most of the runners Channel NewsAsia spoke to said that the smart functions were useful, but some commented that the design of the outfit could be improved.
"The accuracy of the ECG is quite good, they actually capture the heart rate variance," said 43-year-old seasoned runner Adrian Mok, who frequently uses heart rate monitors for his runs. "I think the comfort level is okay, and there's a lot of potential with the product."
Mr Alvin Tan, a 39-year-old banker, said: "This app is very useful because it really helps me track my heartbeat per minute before my run and while I'm running. It tells me whether I'm taking it too relaxed, or if I'm pushing too much."
Clothing manufacturer Jereme Tan, 23, said the outfit could be made more comfortable.
"There's room for improvement. But I think overall the product is good, one step for Singapore to enter this whole market of wearables," he said.
A REVIEW OF THE SMART FITNESS T-SHIRT
The developers of the smart T-Shirt lent one to Channel NewsAsia several days before the race to try it out for a run.
The smart T-shirt has two layers: The outer layer is made of the typical sportswear material, while the inner layer possesses carbon electrodes, the key sensors used to capture one's vitals.
The electrodes are made at A*STAR's SIMTech premises. The material of the patent-pending product also allows for sustainable washing.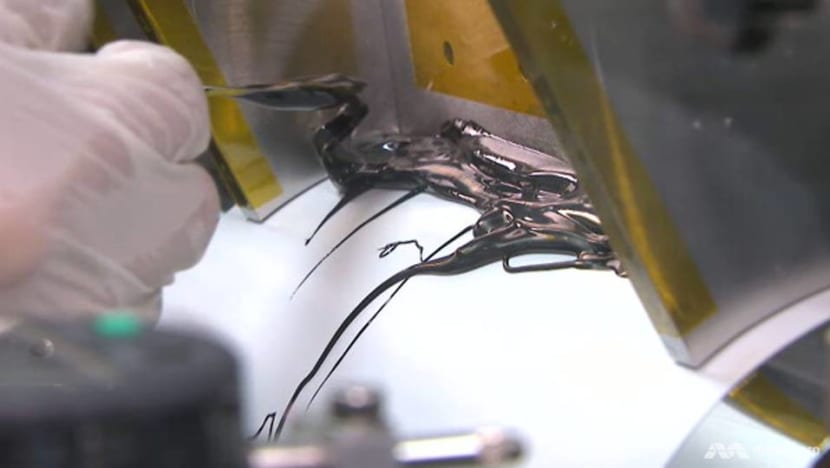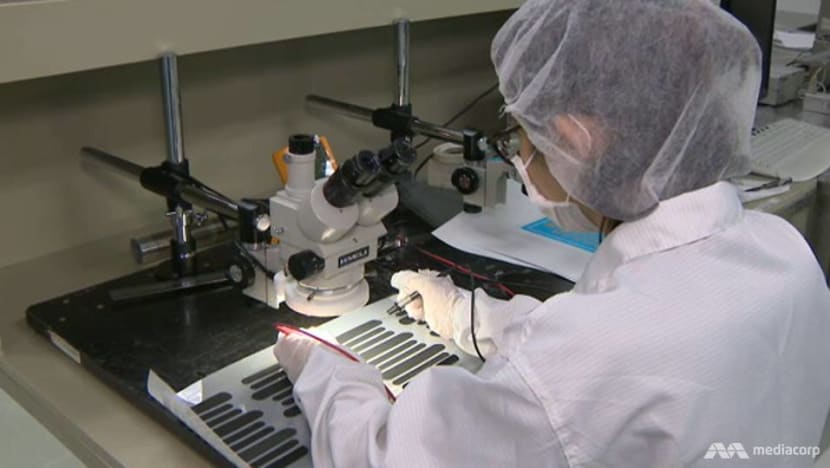 "We discovered that the current material in the market is not sustainable in high wash environment, so we have a unique formulation that enables to have more than 100 washing cycles," said Mr Lok Boon Keng, programme manager at the emerging application division in A*STAR.
The carbon electrodes on the smart T-shirt that was on loan to Channel NewsAsia peeled off slightly after just one wash, however, indicating that further improvement may need to be done in this area.
T-SHIRT DESIGN & COMFORT
Putting on the smart T-shirt for the first time can be quite tricky with the two layers.
Once it was on, the inner layer felt a little tight and took some getting used to. That said, it was relatively comfortable during the run. The outer layer of the outfit is loose fitting.
"We know that for the apparel out there in the market, most of the designs are very tight fitting. But for the general public, not everyone has the rock solid abs or V-shaped bods," said Mr Tan Soon Kiat, product manager at Tex Line.
"We came up with a two-layer design to monitor health and performance for sports. At the same time we still look comfortable in our everyday normal T-shirts," he added.
TRACKING REAL-TIME DATA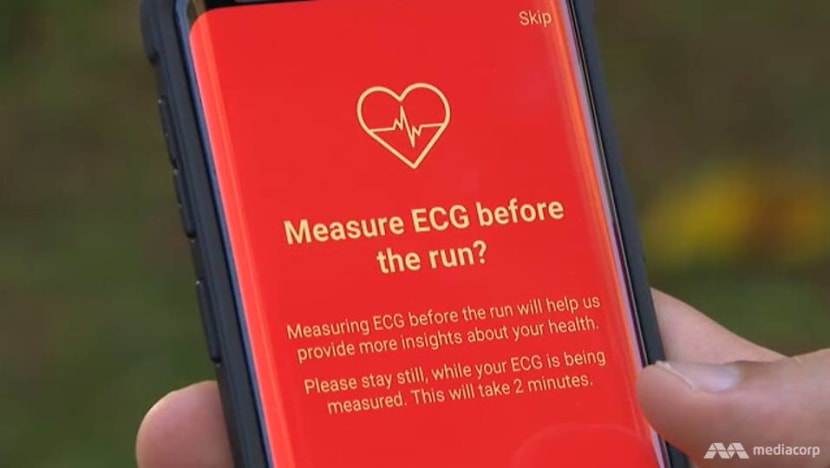 The smart T-shirt allowed me to monitor real-time physical data such as ECG, heart rate and calories during my run.
The app can also serve as a personal coach. and customise training programmes to suit one's needs based on fitness level.
Developers of the wearable tech say it can also be used for other purposes other than exercise.
"This application can be used not only in homes but in hospitals for monitoring of patients," said Ms Sim Seo Lay, head of business development and operations of KaHa.
"It can also be at the corporate uniform industry, which can monitor workers' performances and health as well. It can also be used for children's wear as well as for senior citizens and caregivers and so forth."