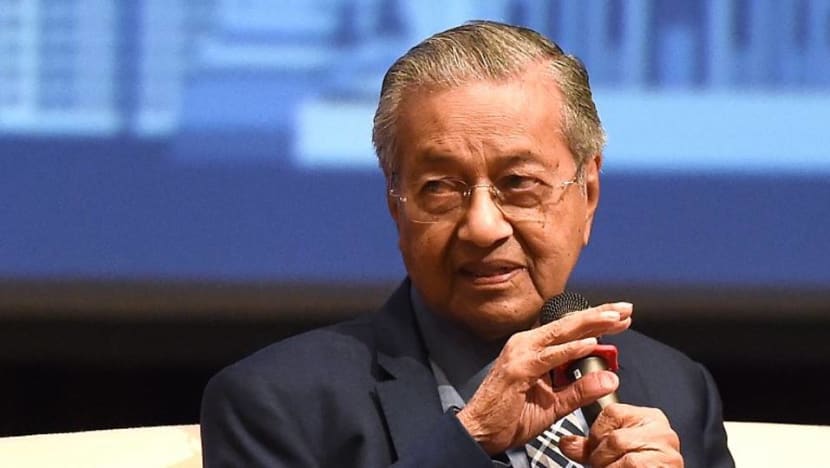 SINGAPORE: Malaysian Prime Minister Mahathir Mohamad will make an official visit to Singapore from Nov 12 to 13 at the invitation of Prime Minister Lee Hsien Loong, the Ministry of Foreign Affairs (MFA) said on Saturday (Nov 10). 
When he arrives on Monday, Dr Mahathir will attend a welcome ceremony at the Istana, where he will call on President Halimah Yacob and hold a meeting with Mr Lee. 
Mr and Mrs Lee will then host an official lunch in honour of Dr Mahathir and his wife, Siti Hasmah Mohd Ali. An orchid will also be named after the pair. 
On Tuesday, Dr Mahathir will be hosted to lunch by Emeritus Senior Minister Goh Chok Tong. He will also be conferred an Honorary Doctor of Laws by his alma mater, the National University of Singapore.
Dr Mahathir and Dr Siti Hasmah will be accompanied by Malaysia's Foreign Minister Saifuddin Abdullah and other senior officials during their trip to Singapore.