SINGAPORE: A 56-year-old bus driver has been arrested after a fatal accident outside Forestville executive condominium in Woodlands on Wednesday evening (Nov 21).
A 25-year-old man was hit by a private bus and was pronounced dead at the scene. 

According to the Singapore Civil Defence Force (SCDF), the body of the victim was pinned under the right rear wheel of the bus.

The police said they were notified about the accident at about 7pm, adding that the driver has been arrested for causing death by negligent act.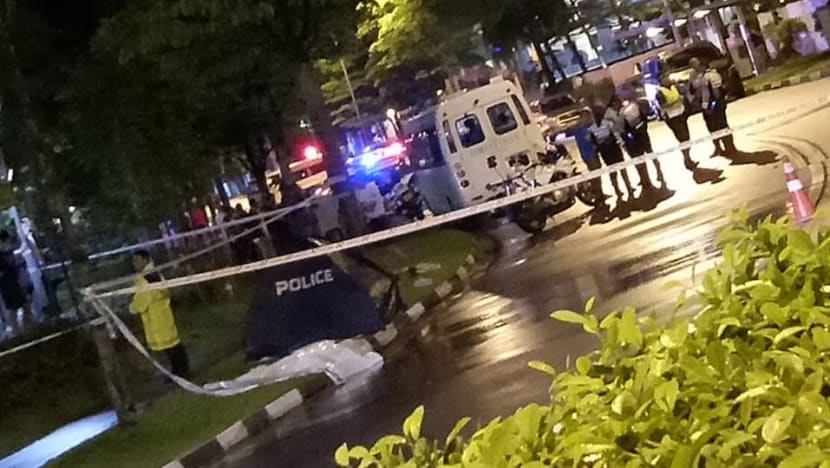 Photos circulating on WhatsApp show the Forestville bus and a body covered in white cloth at the scene of the accident.
A police tent can be seen at the side of the road, which is cordoned off. SCDF vehicles and officers were also seen.
A Channel NewsAsia reader, who lives in the area, said that he saw a crowd at the scene and a passerby helping to direct traffic.
He also saw the body being shifted into the tent.
"A couple of Indian people were being interviewed by the authorities," he said. "I think the deceased is someone they knew."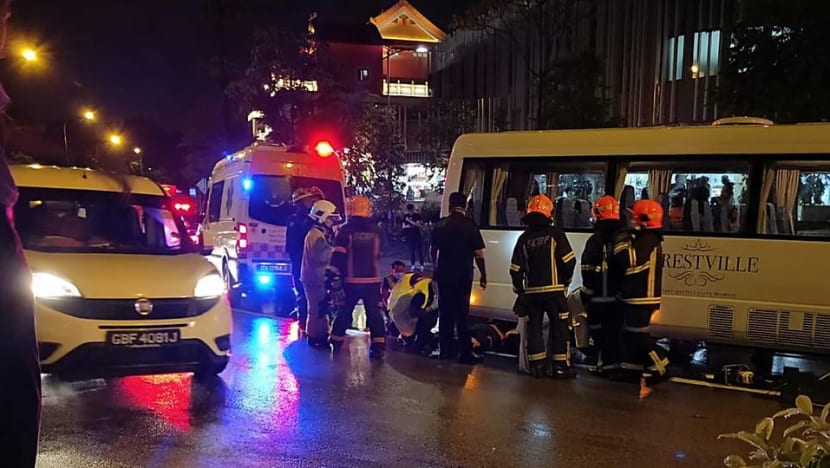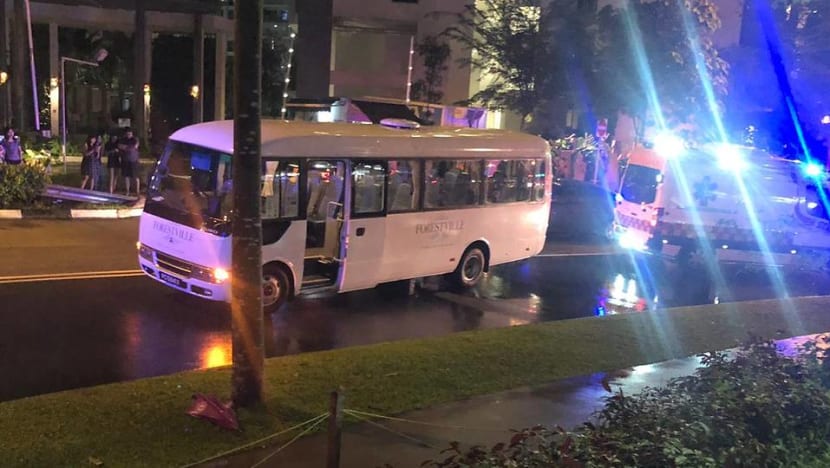 Investigations are ongoing, said the police.
In a later update, building management company SunProp Property and Asset Management Consultants said the man who died was a security guard who had been "recently deployed" by the security agency hired by the management corporation to the condominium.
"We understand that he was returning from his scheduled break across the street when the accident happened," said SunProp managing director Desmond Tan in response to Channel NewsAsia's queries.
"As the accident occurred on a public road and the matter is under police investigation at the moment, we are unable to comment further on the matter," he added. "Our thoughts are with the family."
This story came from a reader tip-off. If you would like to send in photos or videos of something newsworthy, WhatsApp our Mediacorp news hotline at +65 8218 8281 or message us on Facebook.