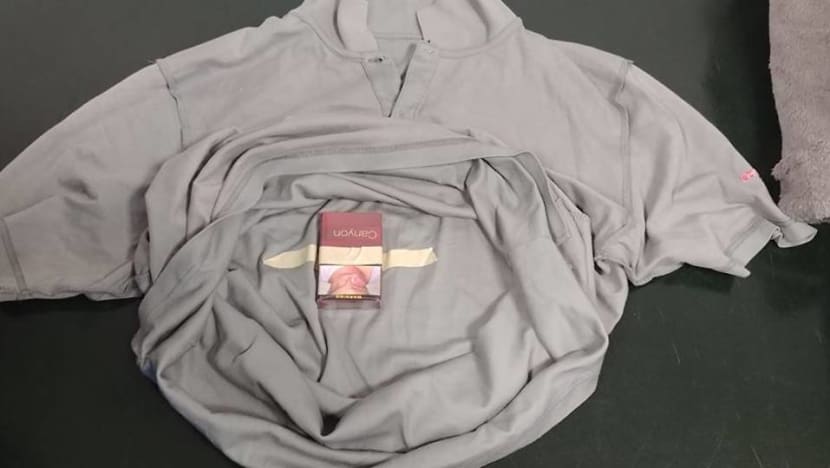 SINGAPORE: A 56-year-old Malaysian work permit holder was fined S$1,800 for trying to smuggle six packets of cigarettes through the Woodlands Checkpoint on Sunday (Oct 7).
The cigarettes were discovered after an officer at the checkpoint "detected anomalies" during a baggage scan, the Immigration and Checkpoints Authority (ICA) said in a Facebook post on Tuesday.
"True to his suspicion, a total of six packets of duty-unpaid cigarettes were found hidden in a blanket, shirts and a bag compartment," said ICA.
Photos posted by the ICA showed several packets of cigarettes taped to a blanket and the underside of a polo shirt.