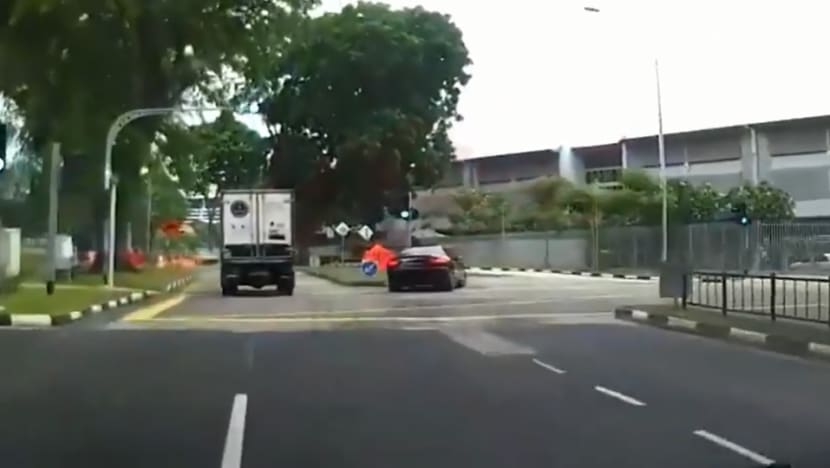 SINGAPORE: The driver of a Maserati that was caught on camera going against traffic in Lorong Chuan last month will be charged on Wednesday (Oct 17) with dangerous driving. 
Dashcam footage posted on Facebook showed the black Maserati speeding up while trying to overtake a lorry from the right on a two-lane road. 
The driver of the car then mounted a kerb, swerved onto the opposite side of the road and continued driving at high speed against oncoming traffic.

The incident happened on Sep 7 at about 1.05pm. The Maserati driver, a 49-year-old man, was arrested on Sep 12, a day after authorities were alerted to the video, said the police.
No injuries were reported. 
The man will be charged with dangerous driving under the Road Traffic Act. 
Those convicted of the offence may be fined up to S$5,000 and jailed for up to 12 months.
Repeat offenders may be fined up to S$10,000 and jailed for a maximum of two years. They may also have their driving licences disqualified. 
"Driving against the flow of traffic is dangerous and could result in serious or fatal traffic accidents," police said in a media release.
"All motorists are urged to drive safely and strictly abide to traffic rules and regulations. The Traffic Police will not hesitate to take firm action against motorists who choose to endanger the safety of other road users."