MOE-led task force to strengthen support for students from disadvantaged families
The inter-agency taskforce, which is led by Second Minister for Education Indranee Rajah, is expected to present its recommendations next year.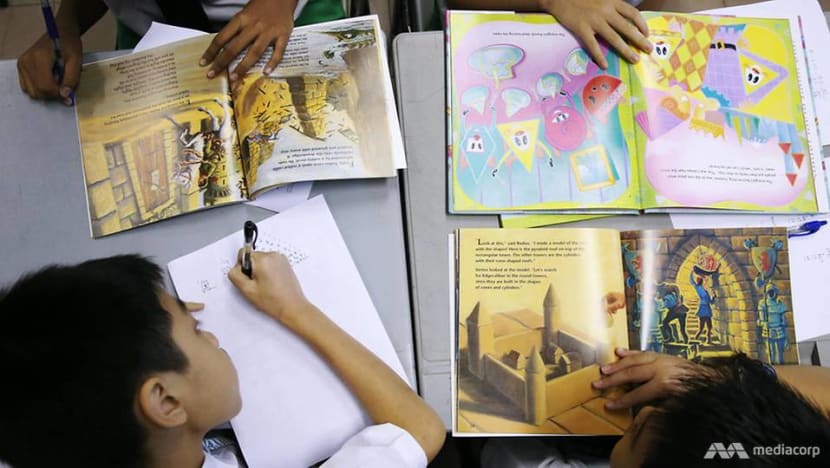 SINGAPORE: The Ministry of Education (MOE) has convened an inter-agency task force that aims to strengthen support for under-performing students from disadvantaged families, in particular by tackling long-term absenteeism and drop-out rates in schools.

Second Minister for Education Indranee Rajah will head the task force, which is known as UPLIFT – "Uplifting Pupils in Life and Inspiring Families Task force". It will also comprise other representatives from MOE, the Ministry of Social and Family Development (MSF) and the Early Childhood Development Agency (ECDA).

Speaking to the media on Friday (Oct 26), Ms Indranee explained that the task force is part of the Government's ongoing work to reduce inequality and boost social mobility. Citing studies such as the recently released OECD report, she pointed out that Singapore has done well in these areas.

The report, which studied data from 72 economies, found that Singapore is among the top in the world when it comes to upward social mobility.
Nonetheless, Ms Indranee stressed that without intervention, the inequality gaps will widen. "We want Singapore to always be a place where people can progress," she said. "Not everybody will be exactly the same, but we want to make sure the gap is as small as possible."
The task force hopes to reach out to children of disadvantaged backgrounds, but with an emphasis on those in preschools and primary schools, she added.
"It's our firm belief that the earlier you intervene, the better," she said. "If you can get the foundations right, if you can get the support right, then there's a much better chance they'll be able to progress better and faster."
She added that while the task force does not have a fixed definition of "disadvantaged", the measures will likely address those in the bottom 20 per cent of each cohort in terms of socio-economic status, and possibly extending to those in the bottom 30 and 40 per cent.
Three key focus areas have been identified: Tackling long-term absenteeism and drop-out rates, stepping up parent outreach and engagement, and improving students' motivation.
REASONS BEHIND LONG-TERM ABSENTEEISM ARE COMPLEX
Ms Indranee said that when she visits schools and speaks to teachers, one issue that comes up "again and again" among under-performing students is long-term absenteeism.
According to MOE, the number of students who are chronically absent without a valid reason is small, and has stayed "relatively stable". In 2017, about 1.1 per 1,000 students in primary schools and 7.5 per 1,000 students in secondary schools were absent for 60 days or more without a valid reason.
School drop-out rates, meanwhile, have remained low over the years, MOE added, with the overall proportion of each Primary 1 cohort who dropped out at the secondary level at less than 1 per cent.
Nonetheless, Ms Indranee stressed that they are not content with having people fall behind.
"We want Singapore to be a society where everyone can fulfil their potential, no matter what their background is, and if absenteeism is one of the issues that's holding them back, then we must address it," she said.
"The schools have many programmes that will support such students ... remedial, Learning Support Programme, and after-school care," she added. "But if the child does not come to school, the child cannot avail himself or herself of the help that is there."
MOE added that student welfare officers are deployed to support schools in their efforts to close this "small but persistent gap". These officers reach out to students with irregular school attendance, mobilise community resources after assessing the families' needs, work with parents and caregivers towards a positive change, and work with school staff to reintegrate these students back to school.  
Furthermore, teachers and counsellors are also trained to identify early warning signs and provide timely interventions to support students who show signs of disengagement from school or display at-risk indicators.
But the reasons for long-term absenteeism, said Ms Indranee, are "complex". She highlighted several examples, such as a child in a single-parent family having to stay at home to look after an elderly family member, or parents who may lack the discipline to wake up and take their child to school.
In terms of parent outreach, Ms Indranee also noted that a common factor in the environment of children who do not perform well is a "lack of a structured and disciplined environment at home".
"If the TV is on at full volume all the time at home, and no specific time is set aside for the child to do her homework, the child grows up in an environment where homework is not regarded as important," she said.
"And even if you're trying to do it, the environment around you is not conducive."
In explaining the importance of improving students' motivation, Ms Indranee added that under-performing students often lack self-confidence. "If you can get them to have the right mindset, a good part of the battle is won," she said.
To address these areas, the task force will work on mapping out the existing support systems, discerning gaps, crystallising issues and then developing recommendations, she added. 
They will also continue engaging stakeholders such as school staff, parents, social workers and community partners to understand the challenges and hear their feedback.
The work of the task force is expected to take two years, Ms Indranee added. After consulting stakeholders and collaborating with the community, the task force's recommendations will be firmed up next year. 
These efforts, she said, will be tracked and evaluated over a one to two-year period to ensure they are effective.
MOE will also assess the need for the task force to continue its work beyond 2020.