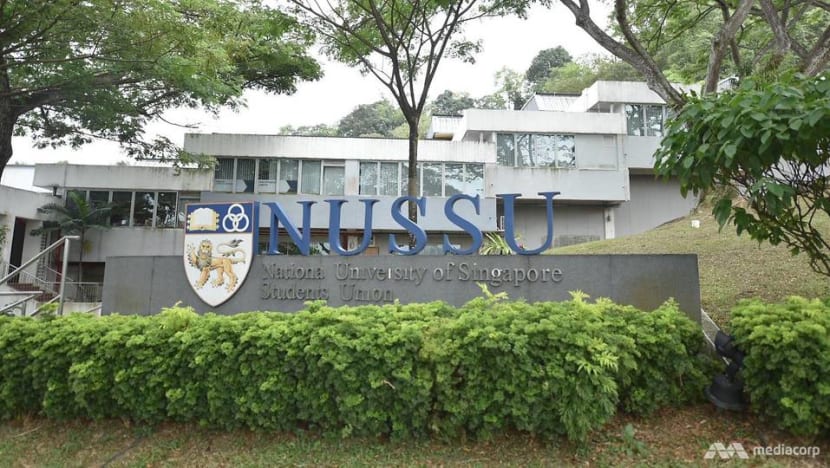 SINGAPORE: The National University of Singapore (NUS) on Friday (Apr 26) acknowledged disappointment that the town hall organised to address students' concerns about sexual misconduct on campus could not be extended. 
The NUS Students' Union (NUSSU) had issued a statement earlier in the day, saying it was "extremely disappointed" with how Thursday's town hall was run. 
There was not enough time for students to voice their concerns, said NUSSU, adding that the panellists were unable to adequately answer questions as they are not on the review committee. 
The committee was recently set up to look into the university's disciplinary and support frameworks, after undergraduate Monica Baey took to social media to call for tougher action against a student who filmed her having a shower at her hostel. 
"Furthermore, the town hall did not meet its original intentions of sharing its investigative and disciplinary procedures and the sanctions framework for sexual misconduct," said NUSSU. 

In an internal circular seen by CNA, NUS senior deputy president and provost Professor Ho Teck Hua said: "I acknowledge that there was some disappointment that the session could not be extended to allow more of you to speak."

He added that the questions left unanswered were collated by NUSSU and submitted to an email that was set up to hear students' concerns. 
"I assure you that your comments and questions will be carefully reviewed and considered," Prof Ho wrote.
Dozens of students were still in line to ask questions when the town hall ended after one-and-a-half hours on Thursday. 

"The town hall should have been the administration's top priority in light of the various concerns raised by the students over the past week," said NUSSU in a Facebook post. 
"This was also a huge letdown for students who cleared their schedules prior to finals but were unable to voice their concerns."

TOWN HALL IS JUST THE FIRST STEP: NUS
The town hall on Thursday was "just the first step in a broad consultation with the NUS community to hear from our students, faculty and staff", said Prof Ho. 
"We are committed to providing further opportunities for consultation and feedback in the coming weeks, including more town hall sessions," he added. 

NUSSU had in its Facebook post called for another town hall, with members of the review committee on the panel. 
"This is to ensure that students can receive committal answers from individuals who have decision-making power in the committee, and that their voices are heard," said NUSSU.

Among those on Thursday's panel were Vice-Provost (Student Life) Florence Ling and Dean of Students Peter Pang, who addressed more than 500 students at an auditorium.

In the wake of the incident involving Ms Baey, NUS said it will set up a dedicated office where victims of sexual misconduct can receive specialised, professional support and care. 
The university will boost physical security on campus, including broader CCTV coverage, more security staff and better training for security staff on handling sexual misconduct cases.
It will also deliver educational seminars on respect, consent and awareness for all students, faculty and staff from the start of the new academic year.
"We are committed to a transparent and consultative process, and our proposed actions will continue to be published for your feedback before they are implemented by the start of the new academic year," said Prof Ho on Friday.
"I would like to state emphatically that we take our responsibilities very seriously when it comes to protecting everyone in our community from harm," he added.
"I assure you that we are listening."