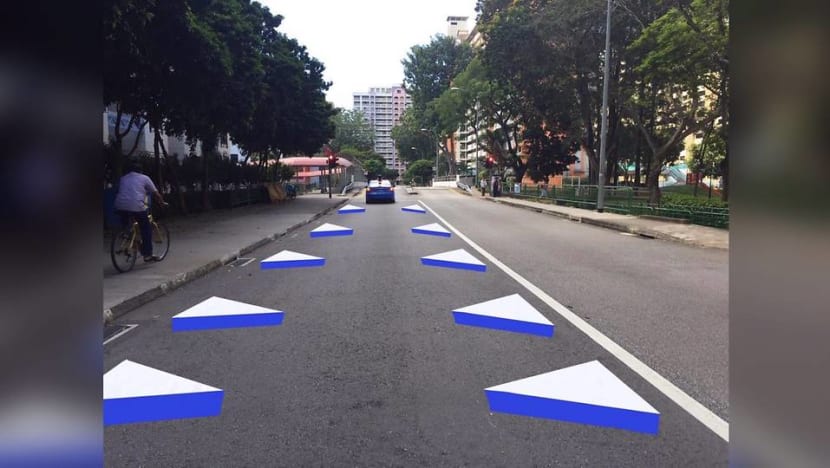 SINGAPORE: New three-dimensional (3D) traffic calming markings, aimed at encouraging motorists to reduce speed, will be trialled along the Whampoa Drive Silver Zone towards the end of December.
In a press release on Wednesday (Dec 5), the Land Transport Authority (LTA) said the markings, which were adopted from Japan, are intended to encourage motorists to reduce their speed because of the perceived narrower lane width.
"The trial will help LTA assess the effectiveness of these new markings," the press release added.
Silver Zones are specially-demarcated areas in residential zones with a large population of elderly residents and a relatively high accident rate involving seniors.
Accident rates within Silver Zones have been reduced by almost 75 per cent, with an average of 14 cases per year to 4 cases per year in the 15 completed Silver Zones.
There are ongoing works for another 10 Silver Zones.