New training facility at Tuas Navy Base to tap on virtual reality, artificial intelligence
SINGAPORE: A new training facility opened on Wednesday (Sept 26) at Tuas Naval Base, to better prepare sailors for operations on Singapore's warships.
The simulation centre, or SIMCEN, was opened alongside the commissioning of RSS Justice and RSS Indomitable - the navy's fourth and fifth littoral mission vessels (LMV) to turn operational.
The centre is named RSS Daring to pay homage to those who stood guard over Singapore's waters, and to also remind the Navy personnel of the vital need to defend Singapore.
RSS Daring was one of two fearless-class patrol vessels that were designed and built in Singapore. It was commissioned in 1997, and subsequently decommissioned in July. 
The facility will use technology such as virtual reality and artificial intelligence. This will shorten the training time for each ship by up to 60 per cent, making it more efficient.
Minister in the Prime Minister's Office Indranee Rajah, who was the guest-of-honour at Wednesday's opening, said the LMV centre will facilitate more effective training. 
"It will also support a full range of training from operator component training to mission-based training, giving the LMV crew valuable experience to ensure operational readiness," she said.  
"Training will be made more effective by using analytics to monitor the crew members' performances. This will allow for prompt correction to enhance learning retention and speed."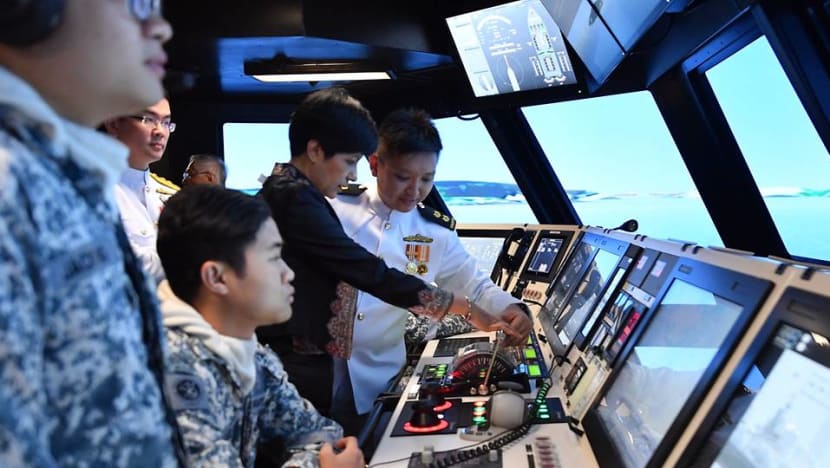 The feedback from Navy personnel have also been positive. Ye Yiming, commanding officer of RSS Justice said they are now better prepared to go to sea.
"My crew and I have gone through the entire training at the LMV simulation centre. From getting our skills to operating the LMV. Learning to work together at the cluster level and across the various clusters in the integrated command centre," he said.  
"This prepared us greatly for the sea, even before our ship Justice was ready to sail."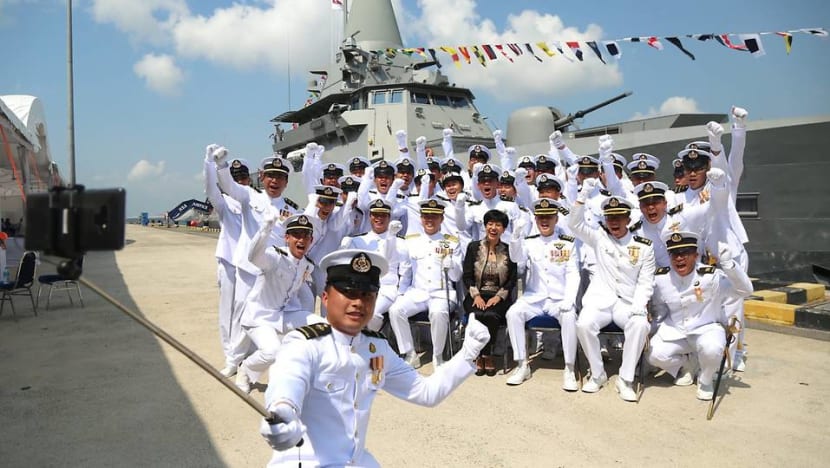 Sachael Teo, Marine Systems Operator at RSS Justice said the training facility allowed her team to build team synergy and gain more confidence.
"SIMCEN provides a safe environment for us to trial and error various procedures. Through the training at SIMCEN it has allowed me and my ship crew to build team synergy while responding to different kinds of scenarios. Thus we gain more confidence while sailing out at sea," she said.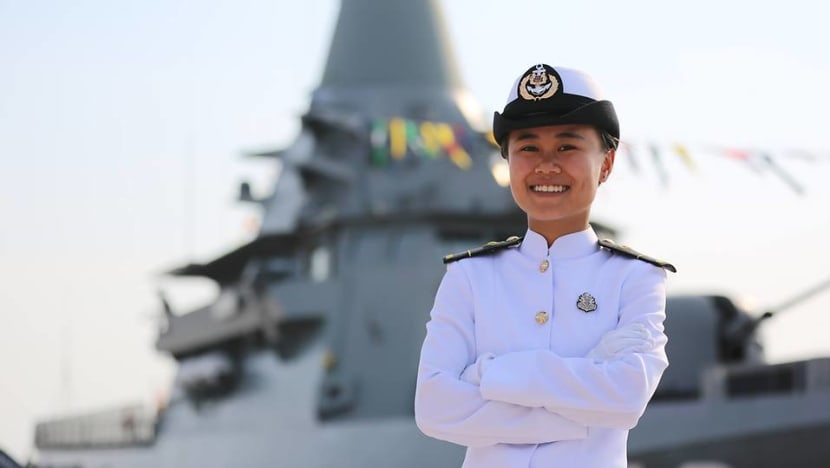 SIMCEN was jointly developed by the Republic of Singapore's Navy and the Defence Science and Technology Agency. Two simulation halls will replicate the LMV's integrated Command Centre, giving a 360-degree view around the ship.