More and larger exercises between China and ASEAN is 'way forward': Ng Eng Hen
Singapore's Defence Minister also said that it was important for China to engage more with external parties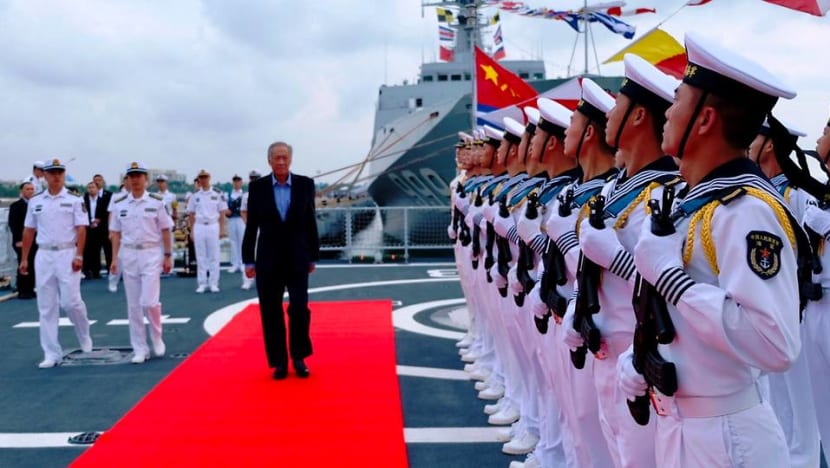 ZHANJIANG: It is important for China is to engage more with external parties, and to continue to assure others that the rise of the country is peaceful, said Singapore Defence Minister Ng Eng Hen on Tuesday (23 Oct).
He was speaking to reporters in Zhanjiang in southern China where naval drills in the first-ever maritime exercise between China and the Association of Southeast Asian Nations (ASEAN) were being held.
Noting that defence diplomacy is important, Dr Ng added: "I think China also recognises that its military has modernised so rapidly. 
"China can understand why other countries may feel uncomfortable, even threatened ... and we have urged them to engage more with other countries, and even partners in ASEAN and beyond."

While at the Zhanjiang Naval Base, Dr Ng visited the Chinese destroyer Changsha and the Singapore frigate RSS Stalwart.
He was briefed on the training exercise, and he interacted with navy personnel from China, Singapore and the participating ASEAN countries.
Referring to the inaugural drills between ASEAN and China, Dr Ng added that the way forward would be "to do more and to do larger" exercises.

Such multilateral exercises, he added, are important because it builds relationships and mutual confidence.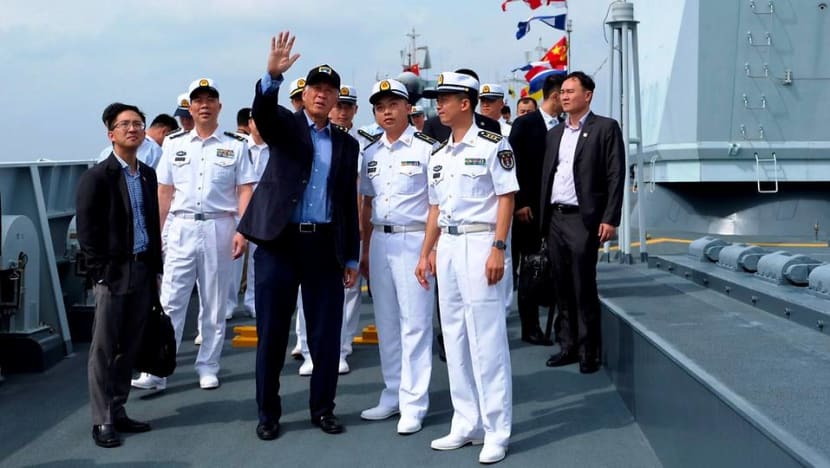 "It's not a given that militaries will always cooperate, or that you can agree on everything," he said.
"During peacetime, you should be spending a lot of your time building linkages, understanding each other ... not so that you can get an advantage, but if there's any mishap, hopefully you can call up the other person and through your personal ties and relationships that you've built up before, reduce miscalculations."

The six-day ASEAN-China maritime exercise is into its second day.
Dr Ng left Zhanjiang for Beijing on Tuesday evening, where he is due to have bilateral engagements with Chinese leaders. He will also speak at the 8th Beijing Xiangshan Forum.