SINGAPORE: It is an island that holds many memories for 74-year-old Winston Wong.
Mr Wong first set foot on Pulau Blakang Mati - present day Sentosa - in 1968 as a young officer. It was here where he trained, lived and enjoyed recreational activities such as sailing and horse-riding.
Tucked away in the island was a former recreation ground and soldiers' quarters. This was where his office was and where he now works as a freelance guide at The Barracks Hotel Sentosa. 
The hotel is now one of the heritage sites on a new trail which boasts some familiar sights and other not-so-familiar ones.
From the iconic former Sentosa monorail to the largely unknown Siloso pier, Singapore's newest heritage trail traces the transformation of the island from military complex to leisure destination.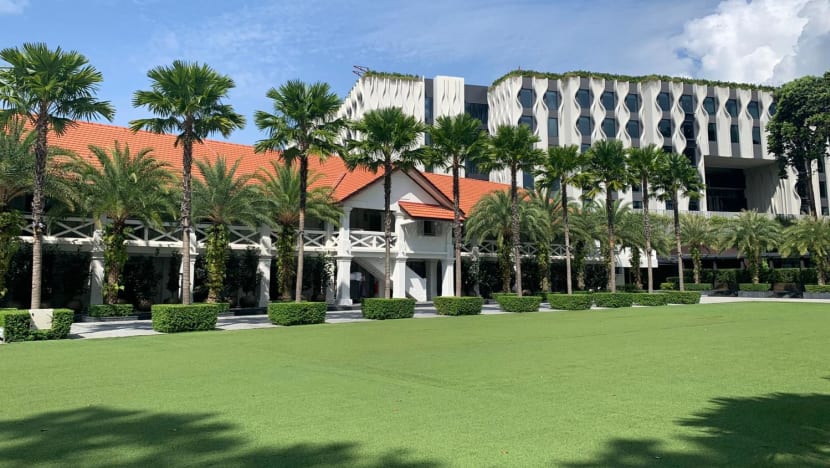 The first of Singapore's 22 heritage trails to be located off the mainland, the Sentosa Heritage Trail was launched by the National Heritage Board (NHB) on Thursday (Mar 17).
Developed by NHB in partnership with the Sentosa Development Corporation (SDC), the Sentosa Heritage Trail has 30 heritage sites, including recently gazetted national monument Fort Siloso.
Apart from charting the island's transformation, the trail aims to uncover stories of the communities who once lived there and highlight the story of modern Sentosa's reinvention, said NHB and SDC in a news release.
"Through this trail, we hope to bring Singaporeans and tourists alike on an island journey through time to discover heritage sites and stories - both familiar and unfamiliar," said NHB deputy chief executive for policy and community Alvin Tan.
"In doing so, we hope that they will learn more about Sentosa's island, military and leisure heritage, and realise that there is always something new and exciting to discover in Sentosa."
The first of the heritage trail's routes is called "Kampongs and Barracks", a 3km route which lets the public explore the lives and livelihoods of the people of Pulau Blakang Mati, as well as their living spaces.
Notable sites along the trail includes a former military hospital as well as the Sentosa Gateway boardwalk.
A longer route is the 4km "Forts", which explores the extensive fortifications on Sentosa, which was militarised in the late 1800s. The trail highlights include Fort Siloso and Fort Serapong.
The last route - "Memories of Sentosa" - measures 2.5km long. It features a number of former attractions on the island, revisits these locations and the memories associated with them.
Sites along the route include the former Musical Fountain and the former Ferry Terminal.
"The Sentosa Heritage Trail is an opportunity for our guests to unearth Sentosa's storied past. With many of our historic landmarks still existing today, the trail also underscores SDC's commitment to preserving Sentosa's rich history for future generations," said SDC's assistant chief executive Michael Ma.
"The trail complements our recently launched range of heritage and sustainability-themed tours, SentoSights, and we invite Singaporeans and our guests to rediscover Sentosa in our 50th year as a multifaceted leisure destination."
The trail's companion guide and map can be downloaded from NHB's heritage portal as well as the Sentosa website. 
Printed copies of the guide will also be available for a limited period at NHB's headquarters at Stamford Court.