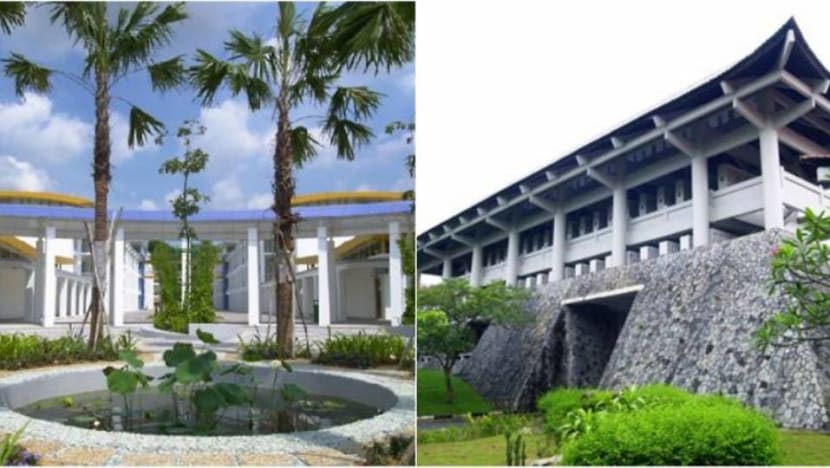 SINGAPORE: The National Environment Agency (NEA) has offered to replace at no cost more than 8,000 niche plaques that were made out of quartz instead of marble.
The affected niches were among those relocated from the Mount Vernon columbarium to the government-managed columbariums at Mandai and Choa Chu Kang, NEA said in a statement on Tuesday (Sep 25). 
Claimants who had accepted the government's offer for the relocation were told that the government-appointed contractor would provide a marble plaque for the replacement niche. 
However, following a recent query from a family who suspected that the plaque provided was not made of marble, NEA launched an investigation and sent samples for laboratory tests. It found that about 8,600 out of the 13,000 relocated niches had plaques made from quartz, which is a mineral consisting of silicon dioxide. 
NEA said it is contacting claimants of the affected niches to inform them of the situation and to offer to replace the plaques with new ones made from marble at no cost. 
"NEA takes a serious view of this non-compliance to our contract specifications on the contractor's part," it added. 

Registration for the relocation of 20,000 niches from Mount Vernon began on Oct 28, 2015, and ended on Jun 30 last year. NEA received more than 17,000 claims from the registration, of which 85 per cent had accepted the offer to relocate to the government-managed columbariums. 
"As part of this offer, the claimants had been informed that the government-appointed contractor for the relocation would also provide a marble plaque with a standardised layout and inscription font for the replacement niche at no extra cost.
"However, if claimants would like to customise the plaque using other materials, layouts or fonts, they could engage their own contractor to do so," NEA said. 

It was announced in 2013 that the Mount Vernon columbarium will be cleared to make way for the development of the Bidadari housing estate.