Noble Group under investigation for suspected false statements, breaching disclosure requirements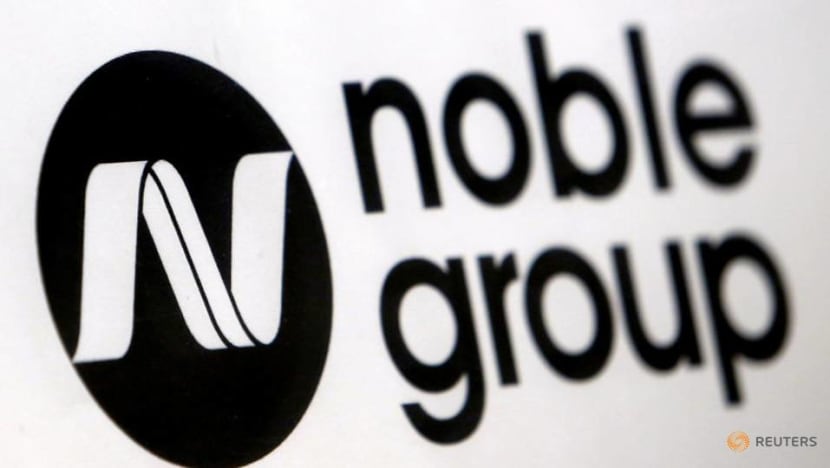 SINGAPORE: Singapore-listed commodities trader Noble Group is being investigated for suspected false and misleading statements, as well as breaches of disclosure requirements under the Securities and Futures Act, said the Commercial Affairs Department (CAD) of the Singapore Police Force, the Monetary Authority of Singapore (MAS) and the Accounting and Corporate Regulatory Authority (ACRA) on Tuesday (Nov 20). 
Noble, once Asia's top commodity trader, has seen its market value all but wiped out from US$6 billion in February 2015 after its accounting was questioned by Iceberg Research. To rescue itself, Noble has shrunk its business by selling billions of dollars of assets, taking hefty writedowns and cutting hundreds of jobs, while defending its accounting.
The company, whose shares were suspended from trading from Monday due to the restructuring, is seeking to transform into an Asia-focused coal-trading business and list the overhauled business.
In a joint statement, the authorities said that the group's wholly owned subsidiary, Noble Resources International (NRI), is also under investigation for potential non-compliance with accounting standards under the Companies Act. 

ACRA said it has notified NRI's board of directors about its findings of suspected breaches and has requested for more information from them as part of the ongoing investigation. 
This follows an extensive review of NRI's financial statements for the financial years ended Dec 31, 2012 and Dec 31, 2016, according to the statement. 

CAD and MAS have also directed Noble Group and NRI to produce documents relating to the preparation of Noble Group's financial statements, after a thorough review of other relevant information, which included that referred to the authorities by the Singapore Exchange Regulation and other third parties. 
The Singapore Exchange's regulatory unit said it will review if the investigations will impact the financial statements already disclosed by Noble Group related to its restructuring, it said a separate statement.
"Trading can only start after restructuring has been completed and this is in turn dependent on our review," it said.
However, Mak Yuen Teen, an associate professor of accounting at the National University of Singapore, said he did not expect the investigation by authorities to impact the restructuring.
"There's going to be a new entity with a largely new board, and the investigations will be focusing on the previous board and management," Mak said.

Noble said last week it had obtained the required approvals, including getting a go-ahead from courts for its restructuring and payment to creditors, clearing the final hurdle to completing its controversial debt-for-equity swap. 
Under the lifeline provided by creditors, Noble was to halve its debt, in return giving 70 per cent ownership to the creditors, which are comprised mainly of hedge funds. The deal leaves existing equity holders with just 20 per cent in the restructured firm.
Sources familiar with the matter said that Noble was expected to name a new board by end-November, and shares in the company, which will be called Noble Group Holdings, were expected to list in December.
Tuesday's announcement comes just as Noble was looking to appoint a new chairman after current leader Paul Brough brought the company back from one of the biggest near-death corporate experiences in Asia

Channel NewsAsia has reached out to Noble for comment. 
Source: CNA/reuters/hs/ec