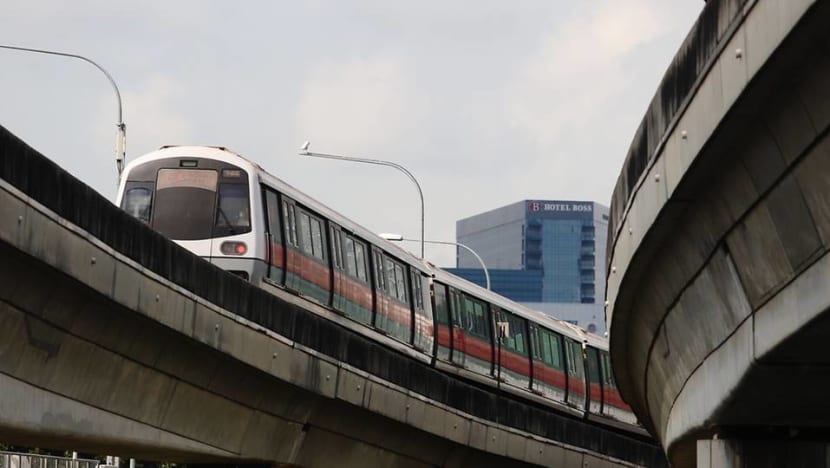 SINGAPORE: More early closures and late openings of MRT stations along the North-South and East-West Lines (NSEWL) can be expected as work begins on the renewal of the lines' power supply system, the Land Transport Authority and SMRT said on Friday (Oct 5).

The project is expected to be completed in the early 2020s, they said in a joint news release.
"The renewal of the power supply system for the NSEWL is a complex but essential project to improve performance. 
"More early closures and late openings of MRT stations along the NSEWL will give the project teams additional time to carry out the upgrading works. We will keep commuters informed on the works regularly and seek their understanding."
Renewing the power supply system is the fourth core renewal project on the NSEWL, following the replacement of wooden sleepers and the third rail, as well as the ongoing transition to a new signalling system. 

It will make use of additional engineering hours from the scheduled early closures and late openings over the coming months. Enhancement works will also be carried out concurrently to enable better prediction of faults, which will shorten recovery time during a disruption, said LTA and SMRT. 
About 1,300km of power cables, 250km of fibre optic cables located along the NSEWL's tracks, 206 power transformers, 172 switchboards and equipment in 171 substations will be replaced. 
To minimise the impact of the renewal work on commuters, backup standby generators and mobile substations will be deployed. 
Critical migration works such as putting new switchgears into service will take place on weekends. As an added precaution, the new power supply system will only kick in after extensive testing, LTA and SMRT said. 
NEW TECHNOLOGY TO BE DEPLOYED
A condition monitoring system will be implemented for the NSEWL to help SMRT's predictive maintenance regime, the release said. 

The system will monitor the health of the power supply equipment and generate trend reports, which will help SMRT pick up irregularities for further investigations and rectification works where necessary. 
The 64P touch voltage protection system that is in use currently will be replaced by voltage-limiting devices. 

The current system halts operation when the touch voltage of the railway is elevated, triggering safety mechanisms to kick in. With the new voltage-limiting devices, the touch voltage will be mitigated without affecting rail operations. 

The NSEWL's high-voltage network will also be reconfigured so that no single point of failure will disrupt the entire rail network, LTA and SMRT said. 
Disconnector switches will be installed to compartmentalise the rail network power supply, so as to minimise disruptions to other stretches of the line in the event of a power substation failure. 
"This is a more effective and efficient way of allowing the operator to quickly isolate, identify and rectify faults and bring back partial or full passenger services as soon as practicable," said LTA and SMRT.