NParks to establish new nature corridor in Khatib joining up existing green spaces with new parks
SINGAPORE: A new green corridor comprising parks, recreational trails and routes where wildlife can travel through will be established in Khatib.
The future Khatib Nature Corridor will connect the Central Catchment Nature Reserve with an upcoming 40ha nature park in Khatib.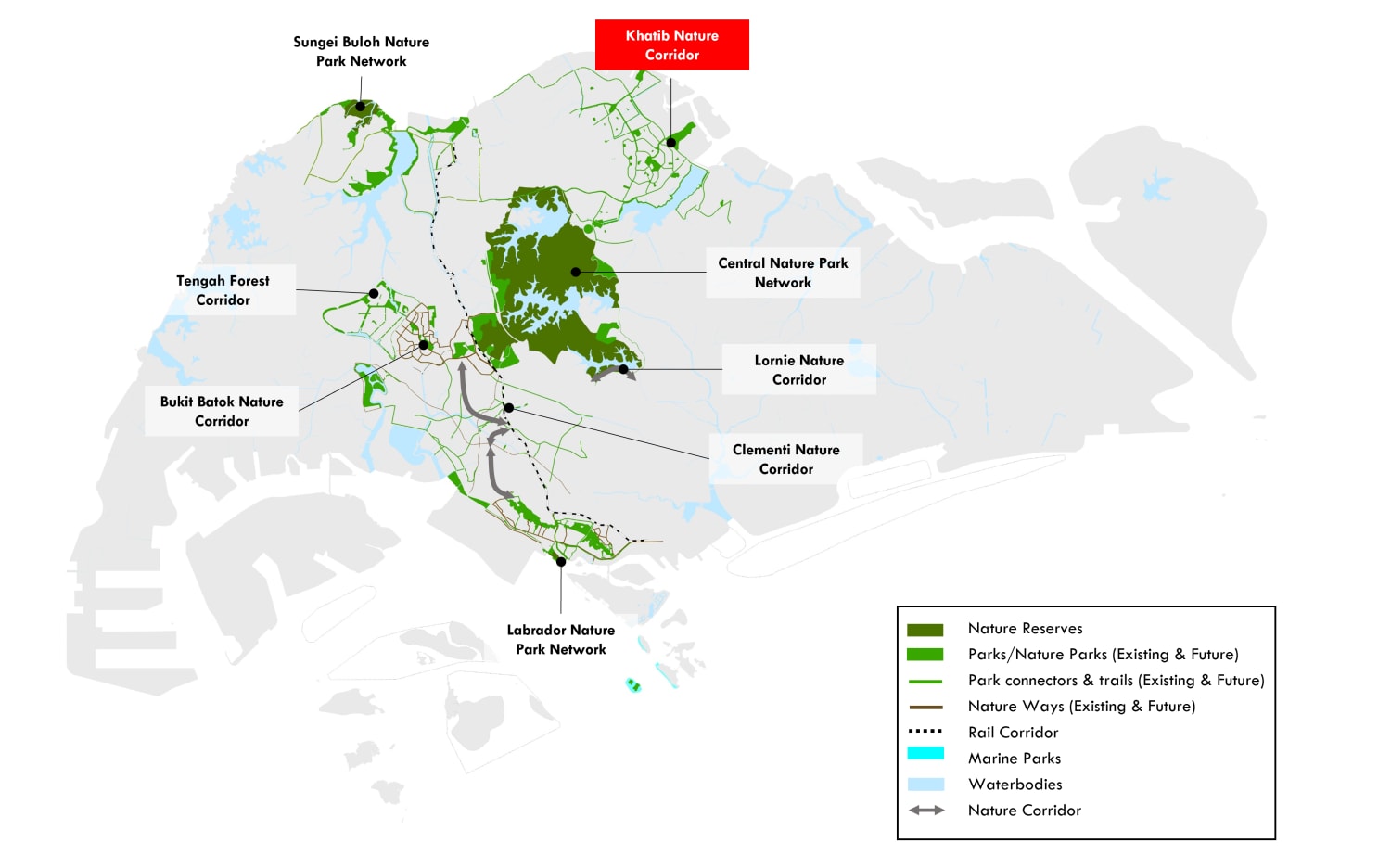 This is to enhance ecological connectivity between the two source habitats, said the National Parks Board (NParks) on Monday (Jun 6). 
These plans come as the area makes way for two upcoming residential and mixed-use developments at Springleaf and Miltonia Close. 
NParks said it worked with the Urban Redevelopment Authority (URA) and the Housing and Development Board to safeguard sizeable portions of land in the two areas as Nature Parks.
As such, the new nature corridor will pass through three new parks that will be established in Springleaf and Miltonia Close, as well as within the site occupied by Orchid Country Club when the club's lease expires in 2030.
These will serve as buffer and stepping-stone habitats for wildlife to move between the Central Catchment Nature Reserve and Khatib Bongsu Nature Park.
The new corridor will join up 150ha of green spaces, with 80km of curated trails. It will also be connected to three recreational routes - the Round Island Route, Coast-to-Coast Northern Trail, and the Central Corridor.
Speaking at the launch of URA's long-term plan review public exhibition, National Development Minister Desmond Lee said that the authorities are taking an "ecologically sensitive approach towards masterplanning for the Springleaf area" following input from key stakeholders.
"We are working with ecologists and landscape architects to calibrate our designs and phase developments, in order to maintain ecological resilience and minimise habitat loss."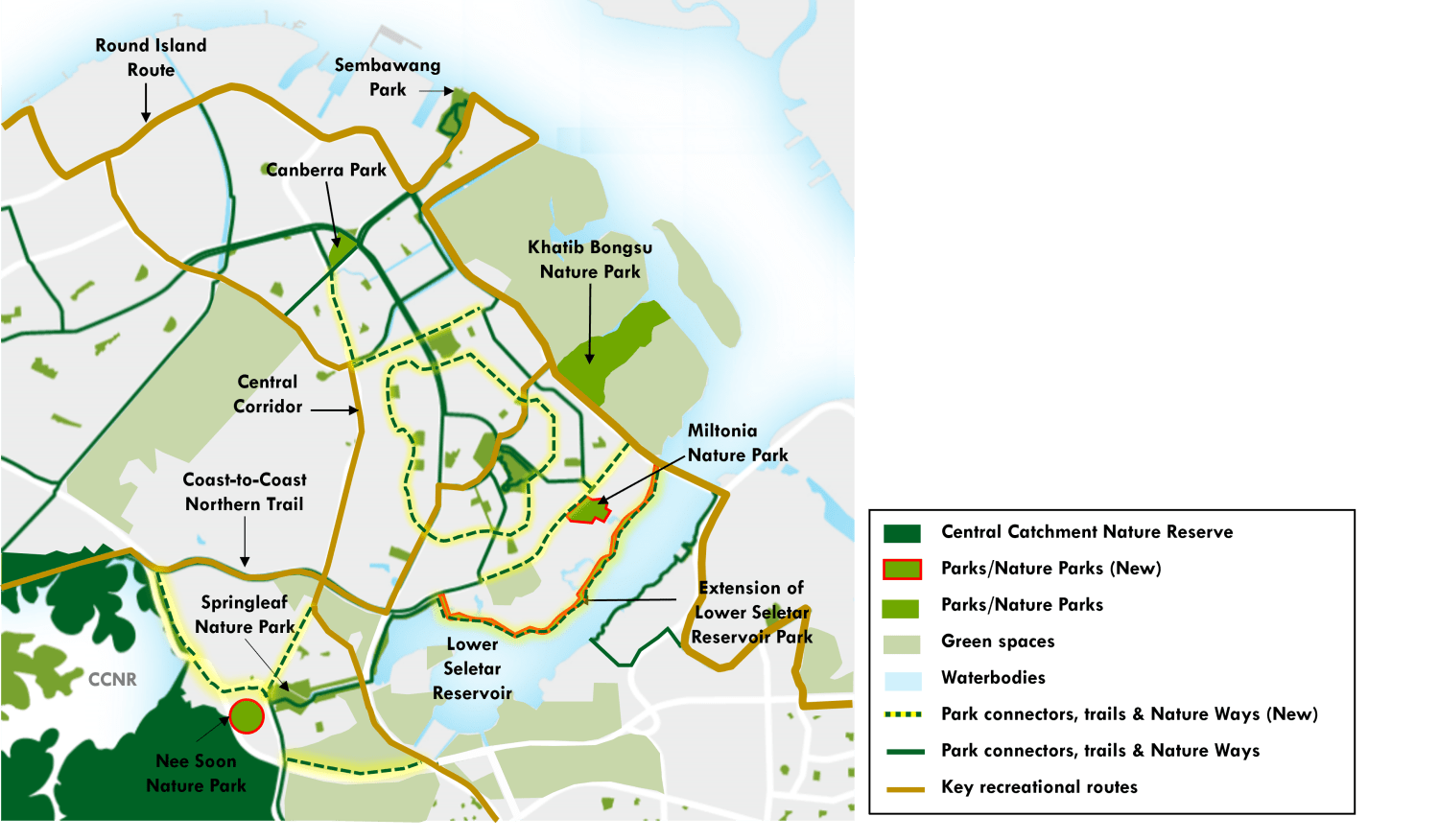 NEW ECOLOGICAL CORRIDORS 
Besides Khatib, NParks also identified three other ecological corridors in Seletar, Kranji, and Lim Chu Kang. 
However, no plans have been firmed up yet for the remaining three. 
These corridors were all identified in consultation with a panel of local biodiversity experts in an ecological profiling exercise, which aimed to develop a more comprehensive picture of Singapore's islandwide ecosystem and ecological connectivity. 
The exercise involved mapping out vegetated areas across the island, and then modelling paths that animals may take to move from plot to plot.
For the study, experts chose to look at six species including the Sunda pangolin that are sensitive forest dwellers but may venture out of the forest if conducive habitats are provided for them. 
NParks said the ecological profiling exercise serves to guide urban planners in carrying out longer-term planning, while committing to land stewardship and sustainable development.