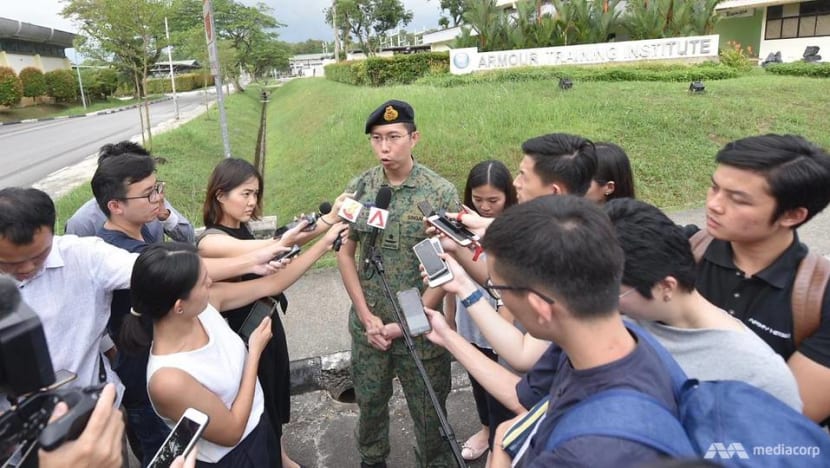 SINGAPORE: The army-wide safety timeout that was put in place after the death of full-time national serviceman (NSF) Liu Kai applies to training overseas as well, said Chief of Army Brigadier-General (BG) Goh Si Hou on Monday (Nov 5). 
This includes Exercise Trident, a joint bilateral exercise between the Singapore Armed Forces (SAF) and Australian Defence Force. It involves about 1,200 SAF personnel, and is taking place from Oct 30 to Nov 15 in Rockhampton, Australia, said the Ministry of Defence (MINDEF).

"A safety time-out applies to all our training, whether local or overseas, including Exercise Trident. 
"So the commanders on the ground are working with the soldiers in this safety timeout, and when all the reviews and rehearsals have been (put) in place, we will lift the safety timeout for the exercise to continue," BG Goh said to reporters after a visit to the headquarters of armour formation at Sungei Gedong camp. 

In this "protected time", soldiers will be able to have rehearsals and drills, such as reversing drills, BG Goh added. 

Corporal First Class (CFC) Liu Kai died on Saturday after he was involved in a vehicular incident at the Jalan Murai training area. He was operating a Land Rover during field training when a Bionix vehicle reversed into his vehicle. 

BG Goh also said that the timeout is an opportunity to review all high-risk training and ensure that safety systems are in place. 

"Ultimately, safety is a command responsibility in our army. Safety of our soldiers is my top-most priority as the chief of army. We want to ensure that all our soldiers can train effectively and safely and this is a commitment of all my commanders," he said.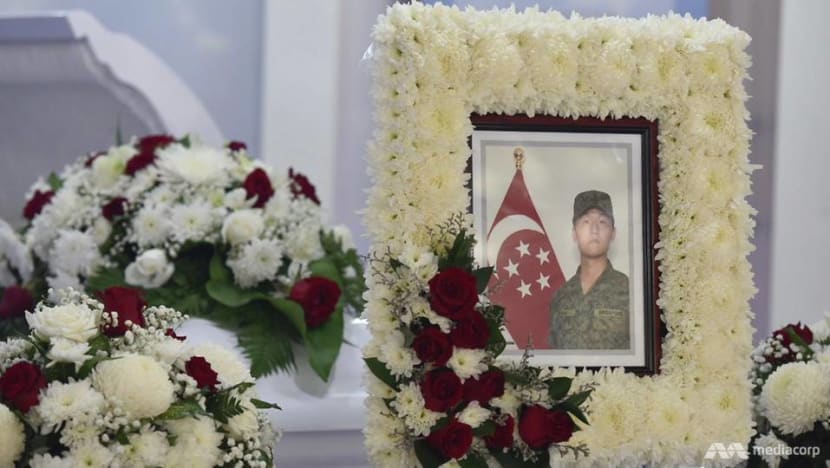 LIU KAI WAS A GOOD SOLDIER: CHIEF OF ARMY

BG Goh had earlier on Monday visited CFC Liu's wake in Woodlands. He said that the army is "deeply saddened" by the death of the 22-year-old, and expressed his condolences to the family. 

"I also shared with the family that Liu Kai will be remembered as a good soldier. He served with pride and his commanders remember him well for his dedication and his commitment in service. And I must add that he was well liked and well respected by his peers for his positive attitude and always willing to help out his fellow soldiers," said BG Goh. 

He added that the army will give CFC Liu a dignified send-off to honour his service to the nation. 

While police investigations are ongoing, an independent Committee of Inquiry will be convened to investigate the circumstances leading to the incident. 

"This is not only to provide full accountability to his family but  also will allow us to strengthen the safety of our soldiers across the army," said BG Goh.