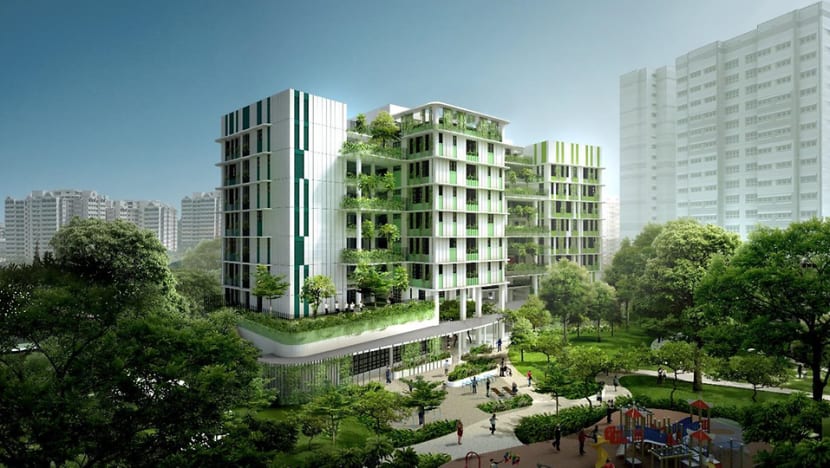 SINGAPORE: Two new nursing homes, with a total capacity of 570 beds, will open in Bukit Batok and Bukit Panjang by the end of 2020.
The homes, operated by Vanguard Healthcare, will include facilities to cater to patients with dementia, said the Ministry of Health (MOH) in a press release on Tuesday (Oct 16). 
For example, wards will be designed in smaller clusters with communal facilities such as living rooms to encourage interaction among residents, said MOH.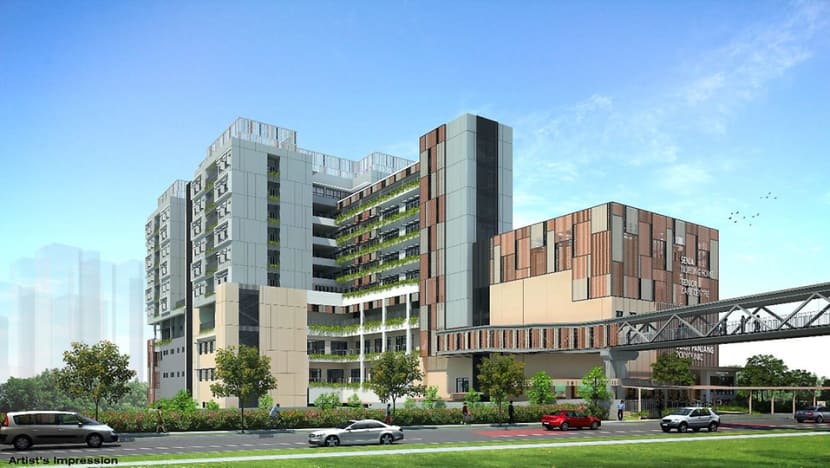 Both homes will also be co-located with senior care centres within the Housing & Development Board (HDB) estates. 
This "provides a continuum of options for our seniors, ranging from day care to residential care in the same precinct", said the ministry. 
Bukit Batok Care Home (BBCH), which is targeted to open in the middle of next year, will have a capacity of 220 beds, with its care centre offering 60 day care places. 
To encourage integration with the community, the home will feature a "fenceless boundary", where residents from nearby HDB estates will be able to walk through the home to the nearby park or a future school. 

BBCH will also have a public communal plaza where interaction can take place between nursing home residents, senior care centre clients, as well as the surrounding community. 
The home's design will be based on providing a "healing and restorative living environment for seniors with abundant greenery", said MOH. 
Senja Care Home (SJCH), which is expected to open by the end of 2020, will offer 350 beds. The home will also be co-located with a polyclinic in a 12-storey Integrated Healthcare Facility, said MOH, adding that 60 day care places will be available at the care centre. 
"This co-location allows synergies between the different healthcare services through sharing of community rehabilitation and physiotherapy services to support polyclinic patients and seniors as their care needs evolve," added MOH. 
Catering to the demand for aged care services, MOH said it is on track to develop 17,000 nursing home beds, 6,200 day care places and 10,000 home care places by 2020. 
"MOH will continue to invest in aged care services, and build more communities of care, to ensure that our seniors are well-supported to age gracefully within the community, close to their loved ones," it said. 
The homes' operator Vanguard Healthcare was set up by MOH and MOH Holdings in 2015 as part of plans to grow and support eldercare services. It's currently operating three nursing homes - Pearl's Hill Care Home, Woodlands Care Home and Tampines Care Home.