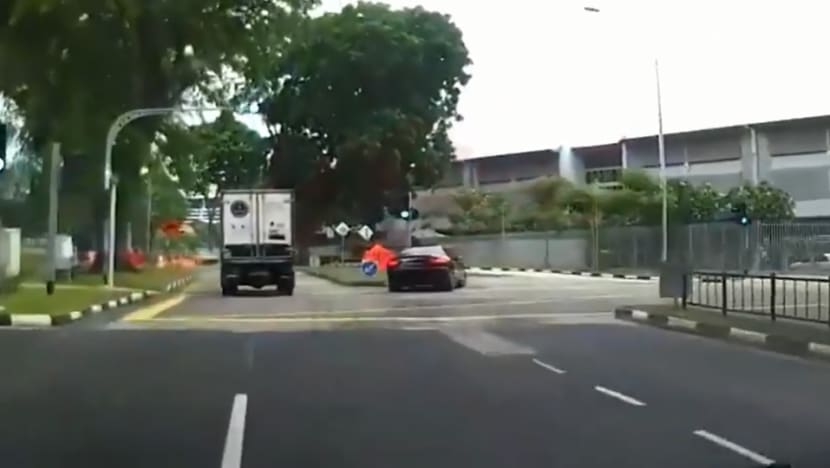 SINGAPORE: A National University of Singapore (NUS) professor was charged with dangerous driving on Wednesday (Oct 17).
Henry Yeung Wai Chung, 50, whose brief biography on the NUS website says he is a professor in the Department of Geography, is accused of overtaking a lorry by travelling against the flow of traffic along Lorong Chuan towards Braddell Road. 
In a video of the incident on Sep 7 posted online, the black sports car can be seen going onto the opposite side of the road, mounting a kerb, then continuing to drive fast against oncoming traffic.

The Maserati narrowly missed crashing into a taxi and a car that were on that stretch at the time.  It then returned to the two-lane road where the lorry was, and came to a stop. 
Yeung, who, according to his profile was born in China and came to Singapore in 1988, is expected to be back in court on Nov 5. 
First-time offenders convicted of dangerous driving may be jailed for up to a year, fined up to S$5,000, or both. Repeat offenders may be jailed for up to two years, fined up to S$10,000, or both.