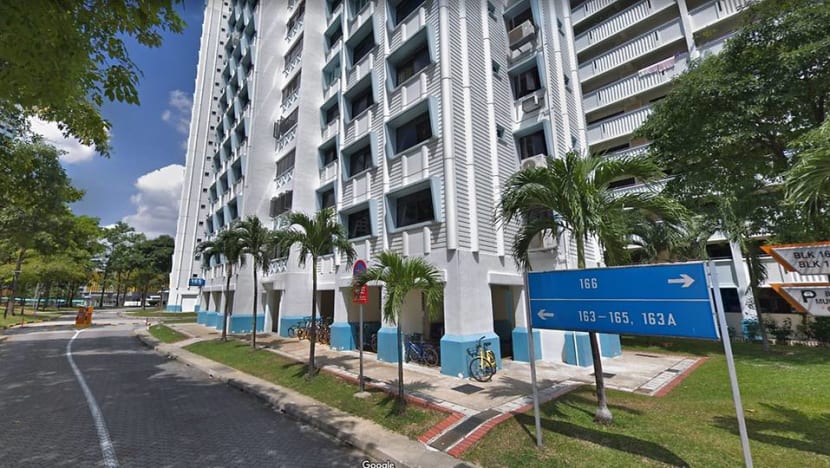 SINGAPORE: An 83-year-old woman died after a fire broke out in the living room of a Housing Board flat in Bukit Panjang on Friday afternoon (Nov 30).
The Singapore Civil Defence Force (SCDF) said it responded to the fire on the 13th floor of Block 165 Gangsa Road at about 12.35pm, adding that officers had to force their way into the burning unit. 
The fire was put out using a water jet.
The body of the 83-year-old woman was found lying motionless in the unit, the police said. She was subsequently pronounced dead at the scene by paramedics, they added.
SCDF said 10 residents were evacuated during the incident.