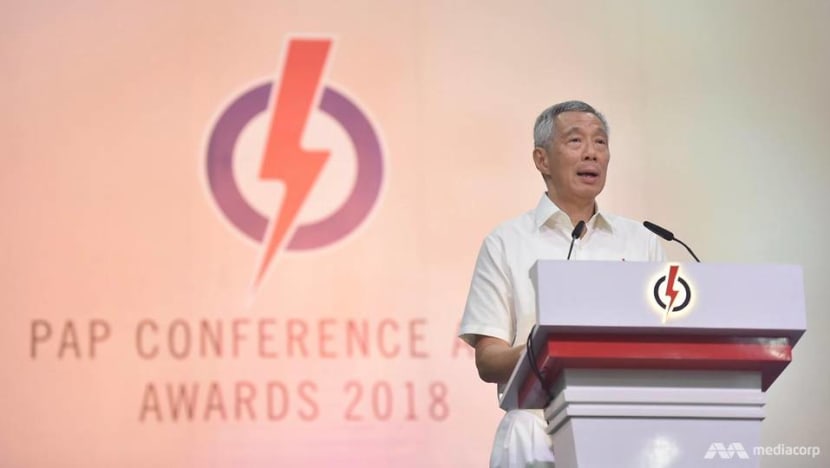 SINGAPORE: The People's Action Party (PAP) has only two years left to prepare for the next General Election (GE), Prime Minister Lee Hsien Loong said on Sunday (Nov 11), in a possible hint about when the next GE would be.
In his Mandarin speech at the party's awards and conference, Mr Lee said the PAP did exceptionally well in the last GE, but it can neither rest on its laurels nor take people's support for granted.
"Compared to the last GE, the next GE will be completely different," he said. "It will be a new test for the PAP," he said.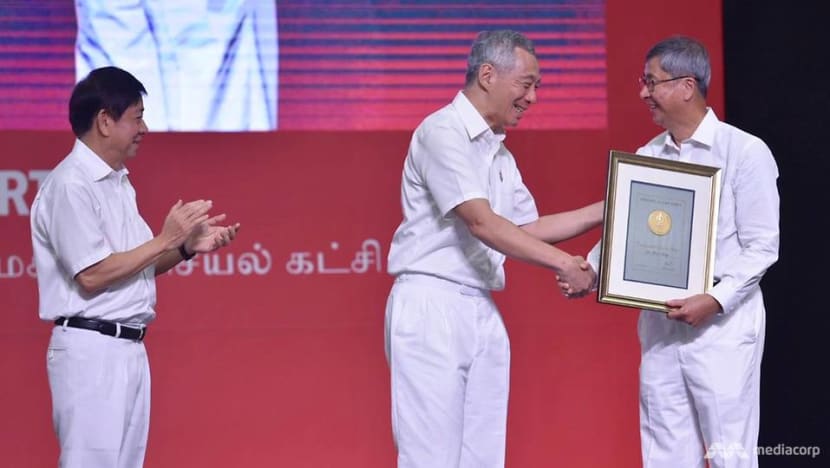 At a dialogue session on Tuesday (Nov 6) at the Bloomberg New Economy Forum, Mr Lee had suggested that it was "always possible" that the next GE could be brought forward. 
He also reiterated the point in his English speech, saying that Sunday's party conference may be the last one before the next GE. The next General Election must be held by April 2021.  
Mr Lee, who is the PAP's secretary-general, was speaking prior to the announcement of election results for the party's Central Executive Committee (CEC), its highest decision-making body.

He also announced the stepping down of five senior members of the CEC – Mr Khaw Boon Wan, Mr Teo Chee Hean, Mr Tharman Shanmugaratnam, Dr Yaacob Ibrahim and Mr Lim Swee Say.
Meanwhile, three leaders from the fourth-generation (4G) leadership team – Mr Chan Chun Sing, Mr Ong Ye Kung and Mr Heng Swee Keat - who are widely tipped to be potential successors to Mr Lee when he steps down, were among 12 members voted into the CEC by PAP cadres. 
In his speech, Mr Lee stressed the importance of maintaining good politics in Singapore, pointing out that there are four things the PAP must do.
He said there must be capable and good leadership, both for the party and Singapore.
"To understand people's concerns, give people hope for the future and unite people towards common purposes, the PAP must have good leaders," he said. "And Singaporeans must have confidence that the party has good men and women who can take the country forward."
"They must know that the PAP comprises men and women who are here not for themselves, but to serve Singapore," he added. "That includes every party member, from branch activists to CEC members, to the secretary-general and chairman of the party."
NEED FOR PAP TO BRING DIFFERENT GROUPS AND OPINIONS TOGETHER
Mr Lee also said the PAP aims to be a "broad tent" where members should always try to find common ground and maintain common space where different views can be aired constructively, and in a way that does not erode trust and social cohesion.
He noted that while the PAP's supporters have to accept the party's core values, he said its members can and do hold different views "across the whole spectrum".
"Some are conservative, others are liberal, some want to keep the PSLE examination, others favour scrapping it, some want to retain Section 377A, others want to repeal it," he said. "Regardless of these differences, all can be good, loyal members of the PAP."
Hence, Mr Lee said it is important that the PAP is able to bring these different groups and opinions together.
"Only then can Singaporeans unite to create happiness, prosperity and progress for our nation," he said.
GOOD POLICIES MUST BE COMPLEMENTED WITH A HUMAN TOUCH
Mr Lee also noted that the PAP must understand the concerns of Singaporeans, and show them that they are doing their best to address them.
"If we understand people's concerns well, then we can respond, work with them to address their specific worries, and give them the confidence that together, we can make things better," he said.
He added that many Government policies, such as increasing the supply of HDB flats and enhancing quality and expanding access to preschool education, are aimed at solving people's concerns. But he said that beyond these individual policies, it is necessary to "connect the dots" and "paint an overall picture for Singaporeans", so that people get the broader message: That the Government understands the people's concerns.
That is where, he said, good policies must be complemented with a human touch, the party's organisation and networks are crucial, and every party activist plays a part.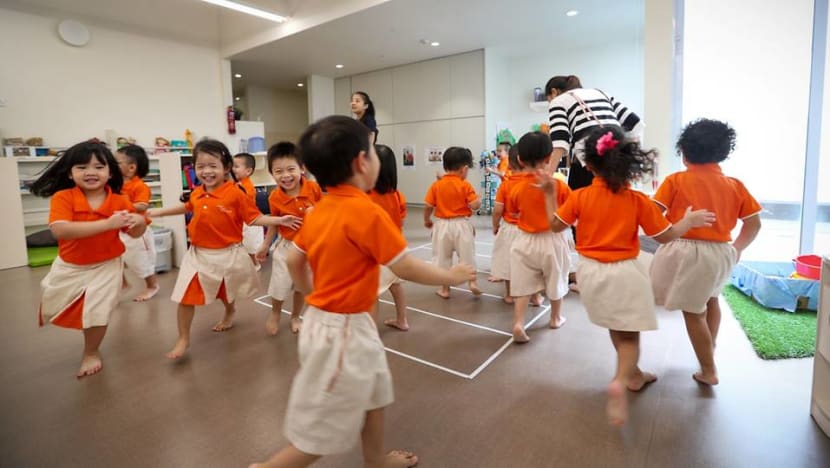 "By showing voters that you personally care, you convince them that the PAP cares, and the Government cares," he said.
"I know your work is not easy," he told party members at the conference. "It will be tiring, and sometimes even discouraging, but we are all here today because we count it a privilege to serve."
"Every person we succeed in helping, and whose life we make better, makes it all worthwhile."
Mr Lee also spoke of the need to plan ahead for the long term so that Singaporeans know they can look forward to a better future.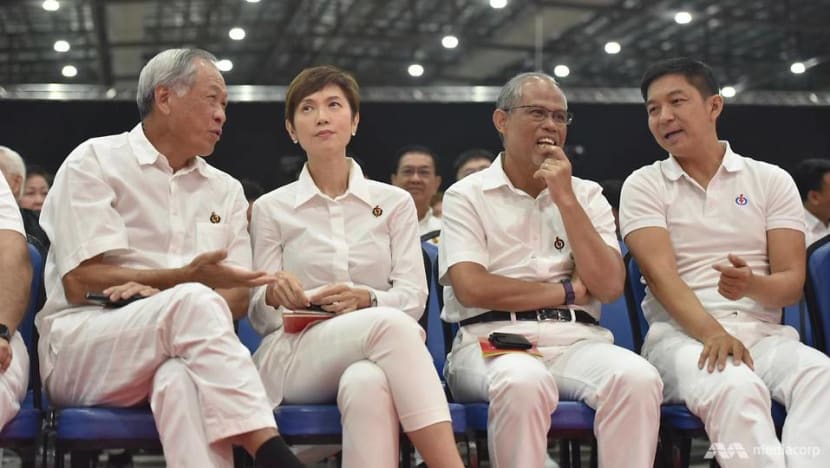 But beyond education and meritocracy, he said, it is also important to maintain the egalitarian spirit in society.
"Without such a social ethos, social prejudice and barriers will gradually harden, and make it tougher for someone from poorer families to rise up, do well and be accepted for his worth," he said.
"This ethos will also help us feel that we are all Singaporeans together, and make for a more cohesive and much happier society."