PAP faces a severe crisis after string of incidents including Tan Chuan-Jin's affair: Analysts
The public will have "almost a side-by-side comparison" of how the ruling People's Action Party and opposition Workers' Party deal with the same problem, says a political analyst.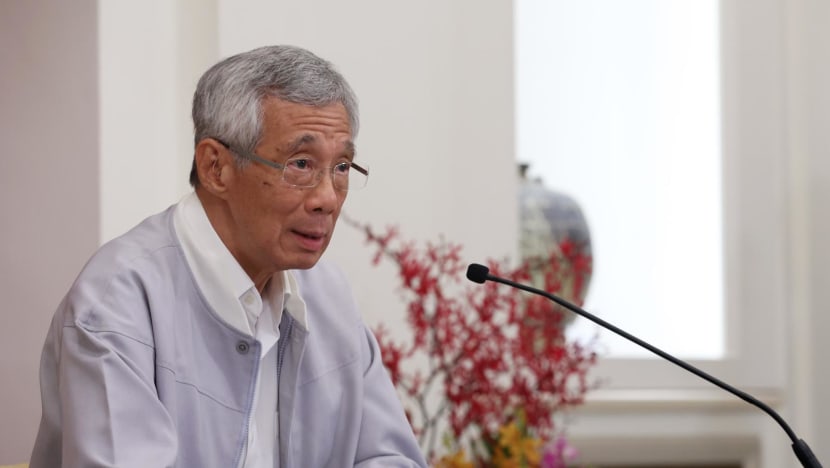 SINGAPORE: The People's Action Party (PAP) faces its most severe crisis of public confidence in recent times after a spate of incidents involving its office-holders, political observers said.
On Monday (Jul 17), Speaker Tan Chuan-Jin - who recently had to apologise for the use of unparliamentary language - and Member of Parliament Cheng Li Hui resigned from parliament and the PAP after it was revealed the pair had an affair.
Last week, Transport Minister S Iswaran was arrested by the Corrupt Practices Investigation Bureau (CPIB) over a graft probe. He is out on bail and has been placed on a leave of absence.
Earlier in July, Law and Home Affairs Minister K Shanmugam and Foreign Affairs Minister Vivian Balakrishnan faced scrutiny over the rental of colonial bungalows at Ridout Road. No wrongdoing was found in investigations by CPIB and Senior Minister Teo Chee Hean.
Mr Tan and Ms Cheng's affair "takes on greater importance than it otherwise would" in light of the other recent matters, said Associate Professor Eugene Tan of the Singapore Management University.
"It could reinforce public perception in some quarters that the ruling party has fallen (from) its high standards. The party now faces its severest crisis with public trust and confidence in it being severely impacted," he told CNA.
The "string of bad news" about the conduct of PAP MPs is "troubling", and will lead people to question the values of the party's current set of leaders, said Dr Gillian Koh, senior research fellow at the Institute of Policy Studies.
But she stressed that the way the political leadership responds is more important.
"(Prime Minister Lee Hsien Loong) has found it necessary to reiterate his party's continued commitment to high standards of good personal conduct and moral values. This is far more important – that it prevails, over the fortunes of individual political leaders," said Dr Koh.
At a press conference on Monday, Mr Lee said that the PAP will "put things right" and deal with the recent scandals surrounding its MPs rigorously and transparently.
He cited former Prime Minister Lee Kuan Yew, who had said in one of his last public speeches: "Remember, never let the system go corrupt. Never, never let that happen. Uphold standards, make sure that Singapore can work."
The incidents will have an impact on the PAP, and the party will probably need the next few months or years to resolve them and move on, said Dr Felix Tan, a political analyst at Nanyang Technological University. 
This is not the first time MPs have resigned from political parties after an extramarital affair.
In 2012, the Workers' Party (WP) expelled then-Hougang MP Yaw Shin Leong after he failed to present himself to the party's central executive committee to "explain and discuss" allegations of an affair.
Later that year, then-Speaker of Parliament Michael Palmer resigned after admitting to an affair.
In 2016, PAP MP David Ong resigned, acknowledging a "personal indiscretion". All three of these men were MPs of Single Member Constituencies, and each of these cases resulted in a by-election.
GAPS IN TIMELINE
Analysts also said that the ruling party must address questions about gaps in the timelines of these events happening and when they were actually made public.
The PAP will have to explain that the gaps "were not attempts to hide or get away with anything" and "that there was some method by which the timing of the public release of information took place", said IPS' Dr Koh.
In Mr Tan and Ms Cheng's case, the Prime Minister said he was alerted to an "inappropriate relationship" between the pair after the 2020 General Election and that he spoke to them.
When asked why the affair was allowed to go on, Mr Lee said party members spoke to both Mr Tan and Ms Cheng from when they first learnt about it, until February this year.
"We hoped that they would put things right, but unfortunately they did not." 
Mr Lee said he "very recently" came across information that "strongly suggested" that the affair had not ended.
"I decided then that Mr Tan had to go forthwith, whether or not the arrangements were ready. It could not wait any longer." 
SMU's Assoc Prof Tan said the time lag raises legitimate questions about party discipline and its enforcement: "Should the party have acted more swiftly? Why did it hold back on accepting their resignations?"
The controversies have raised questions about how transparent the PAP is, said NTU's Dr Tan. 
"There's a lack of information that the public has been given, to be fair. It's almost on a need-to-know basis. If we don't even know, we don't hear about it," he added. 
Another analyst felt that this gap in the timeline, as well as the Speaker's use of an expletive after a speech by an opposition MP in a parliamentary sitting in April, were more concerning than Mr Tan's affair.
"Personally, I feel that people may have complicated relationships. So long as there is no impact on official duties, no abuse of power and position, no coercion, harassment, or force, and the relationship is mutually consensual, the issue is a matter for the individuals and their families," said Associate Professor Chong Ja Ian of the National University of Singapore.
"The larger issue for me is why there was an acceptance of resignation by the (Prime Minister) earlier, but a delay in informing the public.
There is also the display of "overt partisanship" by Mr Tan as the Speaker, Assoc Prof Chong said. "The Speaker has to be impartial and the integrity of the office needs to be preserved."
COMPARISON WITH WORKERS' PARTY
On Monday morning, the WP said that it was looking into a video suggesting an "inappropriate exchange" between MP Leon Perera and fellow party member Nicole Seah.
The 15-second clip, uploaded to social media, appears to show Mr Perera – MP for Aljunied – dining with 2020 General Election candidate Ms Seah, while holding and stroking her hands.
Both are married and sit on the WP's central executive committee, with Mr Perera heading the media team while Ms Seah is the youth wing president.
The video provides a "regrettable but still useful contrast" in how the PAP and WP handle these matters of personal conduct and moral standing, said IPS' Dr Koh.
"We have now almost a side-by-side comparison between how the PAP and WP deal with issues of personal morals." 
It will be interesting to observe if citizens and supporters of the two parties will judge both cases similarly, or if they have different standards for different parties, she added. 
"Some may say that the PAP is held to a high standard because it says that those are its standards," said Dr Koh.
"Then do we think they will find that the WP matter is not as important because it never said it mattered or that it takes a liberal view … that it is prepared for its MP or MPs to conduct their private affairs as they wish as that is a separate realm from their public role – a position that is more liberal?" 
SMU's Assoc Prof Tan said the incident, if it is confirmed that there were inappropriate relations between Mr Perera and Ms Seah, will not reflect well on WP and will put it "on the defensive". 
"But the impact, if any, will (be) less than that for the PAP. Expectations are not as high of the WP as it is of the PAP," he added.
Another analyst said that the impact would be greater for WP as the opposition party has fewer MPs and both Mr Perera and Ms Seah are on the central executive committee.
Mr Perera's political position would become "untenable" if he is having an inappropriate relationship, said Dr Mustafa Izzuddin, a senior international affairs analyst at Solaris Strategies Singapore.
"The inevitable pressure from the decision made by the PAP could compel WP to take the same decision, culminating in the resignation of (Mr Perera)," he said.
If Mr Perera resigns, Ms Seah would be expected to follow suit, "spelling therefore the end of her political association with the WP but not (necessarily) the end of her political career", he added.
However, when asked about the future of their political careers, Dr Tan said individuals like Mr Tan and Ms Cheng who have been confirmed to be involved in such scandals should resign and retire from politics. 
"That is non-negotiable. Singaporeans are not ready for that." 
IMPACT ON UPCOMING ELECTIONS
The spate of incidents comes as the race for the Presidential Election, expected later this year, heats up. The next General Election is also expected to be called by next year, since this parliament will have to be dissolved by February 2025.
Former Senior Minister Tharman Shanmugaratnam and businessman George Goh have announced that they intend to run for President.
The timing of the controversies is "very unfortunate", and will have an impact on both the Presidential Election and General Election, said Dr Tan. 
He stressed that even though the President represents Singapore and not party politics, Mr Tharman is closely associated with the PAP. 
"To say that he didn't know about this, would bring a lot of doubts about whether he is being transparent, or is he being avoidant?" said Dr Tan. 
"This will have an impact on those who are going to vote in this Presidential Election. Do they want somebody previously from the ruling party, or do they want an independent candidate, if there is even an election this time around?" 
The PAP's controversies could also affect the passing of the leadership baton to the 4G leaders at the next General Election, he added. 
"Are they capable enough to take over? If they can't even resolve … all these controversies at this point in time, how ready are they to take over from the 3G leaders?" 
Alternatively, the Prime Minister could be "holding the fort" and "trying to clear all these outstanding issues" before he hands over party leadership to Mr Wong, said Dr Tan. 
"What this would mean is that DPM Wong starts afresh with a new team, with completely other problems and other issues that might plague him in the future, we do not know. But all these issues are considered as past issues that (were) under the jurisdiction of PM Lee." 
The people involved in the current controversies – from both parties – contested in hot seats at the previous General Election, Dr Tan noted. 
Mr Iswaran is part of West Coast GRC, where the Progress Singapore Party finished with 48.31 per cent of the votes, just 3.38 percentage points behind the PAP. Mr Tan was a member of the PAP's Marine Parade team, which was also contested by the WP. 
Mr Perera is a member of Aljunied GRC, and Ms Seah contested in East Coast GRC opposite Deputy Prime Minister Heng Swee Keat. Mr Tharman's decision to run for president also leaves a seat open in Jurong GRC, and Ms Raeesah Khan's resignation from WP left a seat open in Sengkang GRC, which the party took for the first time in the 2020 General Election. 
"(The controversies) will come back in the next General Election, it will definitely be flagged up," said Dr Tan. 
Other analysts did not expect the impact of the PAP's controversies to be significant for the Presidential Election.
"Mr Tharman is seen very much as his own man" and "independent", said SMU's Assoc Prof Tan. He added that Mr Tharman is "not involved in the party matters", having stepped down from the PAP's central executive committee in 2018.
"If anything, he might be seen as the person who is best placed to ensure that key appointments are robustly scrutinised," he added.
Constitutionally, the president's powers are "highly limited" and are not related to the controversies that have come up, "unless it is a case of corruption the CPIB is investigating and needs the President's concurrence over the Prime Minister", said NUS' Assoc Prof Chong.
Dr Koh said that Singapore's political system will go through a period of "thinking about what matters, and what are the sorts of conduct we expect of our leaders, our political parties, and performance in national and local government".