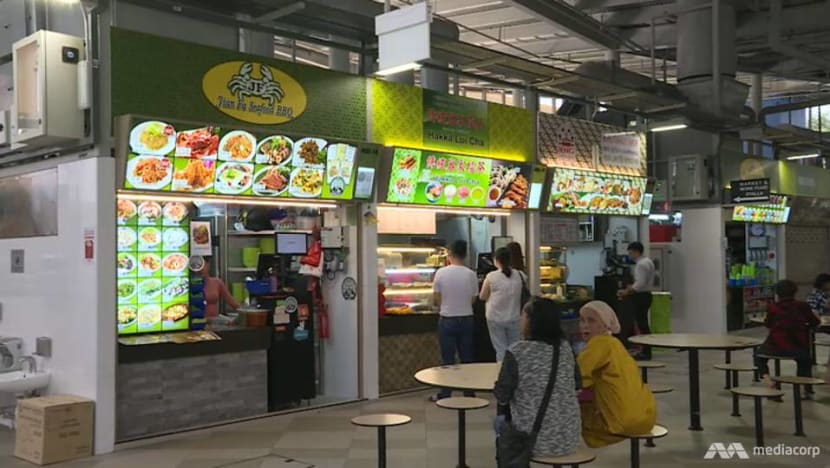 SINGAPORE: The way hawker centres are managed will be in the spotlight when Parliament sits on Monday (Nov 19). 
Fourteen Members of Parliament have tabled a range of questions for the Minister for the Environment and Water Resources, covering issues such as the challenges faced by stallholders at hawker centres run by social enterprises. 
MPs also submitted questions about the total cost of running hawker stalls, the effectiveness of the tray return programme and whether the ministry will consider implementing a cap on rentals to better manage food prices.
Hawker centres managed by social enterprises made the news recently after some stallholders complained about extra fees levied on top of rental and other compulsory charges. 
The National Environment Agency has been tasked to iron out the problems and do a stock-take of the social enterprise model, Senior Minister of State for Environment and Water Resources Amy Khor had said last month in response to the concerns. 

Other issues on Parliament's agenda include the recent training accidents in the Singapore Armed Forces (SAF). 
MPs submitted questions on the number of serious vehicular incidents there have been over the past three years, the safety enhancements that have been put in place since the September 2017 accident at Shoalwater Bay in Australia, as well as whether the Ministry of Defence will review training doctrines.
Five Bills will be introduced, including the Payment Services Bill and Misuse of Drugs (Amendment) Bill.
There will also be a ministerial statement on the review of foreign policy 2018.