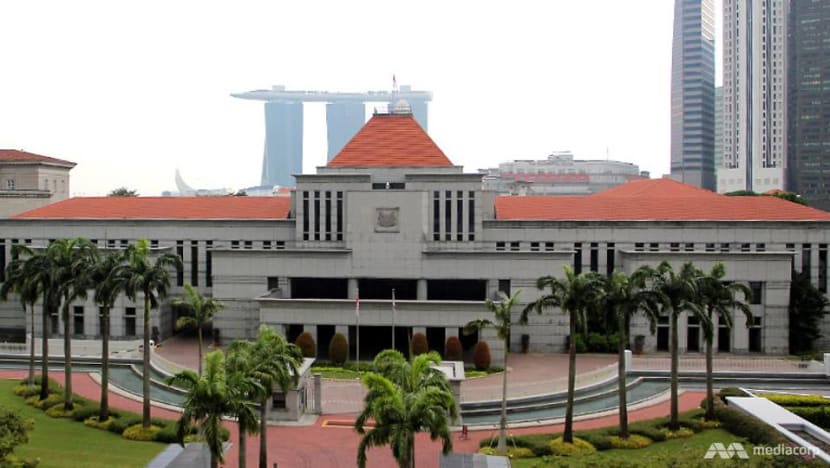 SINGAPORE: Proposed amendments to a law that safeguards religious harmony will be introduced in Parliament on Monday (Sep 2).
The Maintenance of Religious Harmony (Amendment) Bill is one of two Bills set to be read for the first time. The other is the Income Tax (Amendment) Bill.
Law and Home Affairs Minister K Shanmugam said last month that Singapore's religious harmony law needs to be updated to deal with new online threats.
Seven Bills will be tabled for a second reading, including the CareShield Life and Long-Term Care Bill and the Work Injury Compensation Bill.
Members of Parliament have submitted more than 70 questions on a range of issues from employment for people with disabilities to dengue and a midges outbreak at Pandan Reservoir.
Several MPs have asked about the rising number of dengue cases in Singapore and the Government's latest efforts to contain the disease. 
Ms Joan Pereira has asked the Minister for the Environment and Water Resources whether the National Environment Agency (NEA) can consider putting in more resources to eradicate mosquito breeding habitats.

Non-Constituency MP Dennis Tan as well as MP Ang Hin Kee have both asked why there has been so many dengue cases this year.
A total of 10,748 dengue cases have been reported this year as of Aug 24, according to NEA's website.

Other issues that will be discussed include the new Primary School Leaving Examination (PSLE) scoring system and how it will affect students who are exempt from taking classes in mother tongue languages.
There have been concerns that the new system will disadvantage some students if they are graded poorly in a subject they are exempted from.
Two MPs, Liang Eng Hwa and Desmond Choo, asked the Education Ministry how it will guard against undue fee increases from pre-school operators seeking to take advantage of recently announced subsidies for parents.
MP Chong Kee Hiong has asked for statistics on the employment rates of people with disabilities and the main sectors employing them. He has also asked for an update on the programmes to help companies employ and train them.

Ms Rahayu Mahzam also asked how many people with disabilities have benefitted from the Assistive Technology Fund (ATF) and the total amount disbursed under the fund.

Assoc Prof Walter Theseira submitted a question on whether there are provisions for Singapore government vessels, aircraft and resources to help Malaysian authorities in search and rescue operations in Malaysian territorial waters near Singapore. This is in light of the recent case of two Singaporean kayakers who went missing at sea off Mersing.
The body of one of the kayakers, Ms Puah Geok Tin, was found a week after they went missing on Aug 8. The search for Mr Tan Eng Soon was called off amid a lack of new leads.