People's Association reimbursement claims flagged in AGO report being investigated by police: Chan Chun Sing
The claims were made by a former PA officer for the overseas purchases of costumes and accessories worth S$142,200 for Chingay 2017.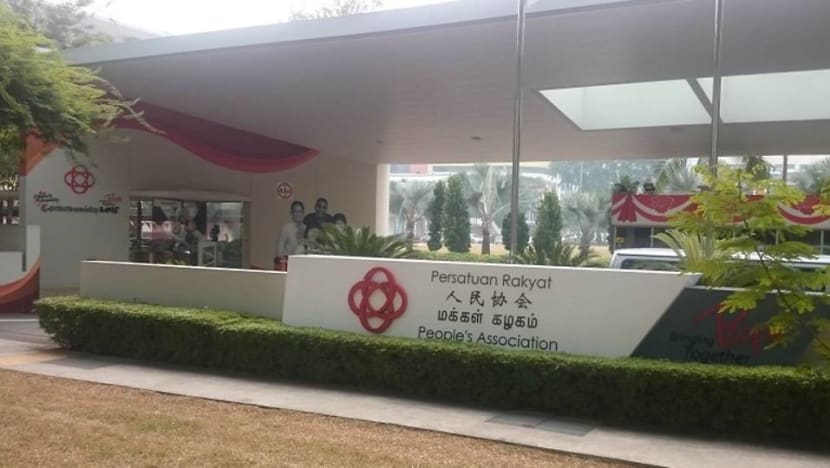 SINGAPORE: The police are looking into a case involving reimbursement claims made by a former People's Association (PA) employee for overseas purchases for Chingay 2017.
The matter was flagged by the Auditor-General's Office (AGO) in its report for financial year 2017/2018 that was released in July.
In the report, the AGO said the reimbursement claims were supported by some supporting documents with "tell-tale signs" that cast doubt on their authenticity.
The PA employee had made the claims for the overseas purchases and payments for costumes and accessories worth S$142,200.
In Parliament on Tuesday (Nov 20), PA's deputy chairman Chan Chun Sing revealed that the matter has been referred to the police.
Mr Chan said that an independent investigation panel led by a senior officer in the Ministry of Culture, Community and Youth (MCCY) was set up in June 2018 to look into the Chingay 2017 procurement, as well as to review past overseas Chingay purchases and payments.
The panel, he said, has since completed its investigations.
"While there was no conclusive evidence that there was wrongdoing, there were concerns over the authenticity of some transactions.
"PA has referred the matter to the police and will fully cooperate with the police in investigations," he said.
"We will decide on further steps after the police complete their investigations."
Mr Chan, who is also Minister for Trade and Industry, was responding to questions filed by Workers' Party (WP) Member of Parliament Png Eng Huat.
Mr Png had asked about the AGO's report which also flagged several other issues, including lapses in the PA's procurement for festive street light-ups.
According to the report, the tenders for two street light-ups – Mid-Autumn Festival 2016 and Chinese New Year 2017 – were awarded to the same overseas manufacturer who had been awarded the contracts every year since 2014. 
In its proposal for the Mid-Autumn Festival 2016 light-up, the overseas company had listed additional costs, including accommodation for its workers during their stay in Singapore, transportation charges for materials and the provision of a site for assembling lanterns.
However, the grassroots organisation did not consider these additional costs on top of the tender price in its evaluation when comparing prices of the proposals. 
Mr Chan noted on Tuesday that the AGO had flagged this matter as an administrative lapse.
He added that the event organiser was "well aware" of these additional costs because it paid for the expenses every year, which averaged S$34,000 for each event from 2014 to 2016.
"The organiser has acknowledged the lapse and put in place measures to avoid its recurrence," he said.
Mr Chan pointed out that the AGO's observations for the three events were not mentioned in past external audits conducted.
He added that the PA's own internal audit had earlier identified that Chingay's practice of overseas procurement did not fully comply with approved procedures, and these were immediately stopped in early 2017, before AGO's recent audit.
"PA acknowledges and takes a serious view of the observations by the AGO," he said. "We will continue to educate our staff and volunteers to improve the procurement practices."
WHY DID THE GOVERNMENT NOT AUDIT PA?: PNG ENG HUAT
An exchange between Mr Chan and Mr Png took place in Parliament as the WP MP stood to ask a series of supplementary questions.
Mr Png asked who in the PA should be held accountable for such lapses, pointing out that the organisation is not run by volunteers, but headed by government ministers and MPs.
"It is allocated a huge budget closing in on a billion dollars, and with professionally paid staff," he said. "So I would like to ask where the buck stops for accountability."
Mr Png also asked if the work of PA's current auditor – which he said has been giving PA a "clean report" since financial year 2013 – needs to be audited.
"It could not pick up serious lapses repeatedly, some with tell-tale signs of possible fraud as reported in the AGO report," said Mr Png.
In response, Mr Chan repeatedly stressed that there is a "material difference" between a set of accounts that is qualified and one without such qualifications.
He also took issue with Mr Png's use of the phrases "serious lapses" and "fraud", saying that the AGO did not use those words in its report.  
"I have no doubt on the integrity of my public officers and their professionalism," Mr Chan said. "I accept that sometimes they make mistakes, and when they do, we will put it right."
"Please do not use words that do not correspond to the reality, or words that the AGO has not used," he added. "The AGO and auditors have never made any comment that the PA's accounts are qualified.
"This is quite different from other cases that Mr Png may be familiar with."
Mr Png then pointed out that he had looked through the various reports, and said that PA has had many years of qualified accounts before 2007.
Furthermore, he said there were six consecutive years where the PA had received an adverse opinion – which he described as "the worst opinion you can ever get for an audit report".
"So why did the Government not audit PA's accounts?" he asked.
Mr Chan disputed the points made by Mr Png, and suggested that he did not understand the difference between qualified and unqualified accounts.
"May I suggest that Mr Png ask an accountant to explain the difference?" he said.
"In every audit report, we can expect to find mistakes made. Mistakes made must be corrected and rectified.
"But with mistakes made, does it mean the set of accounts can be trusted? If it can be trusted, notwithstanding the mistakes made, because there is no material impact, then we don't need to have a qualified opinion."
"But if the auditor says that yes there are mistakes made, but on top of the mistakes made I cannot be confident that this set of accounts is correct and can be trusted, then people will give a qualified opinion," he explained.
"That is the material difference."
"PA has made mistakes, we accept, we acknowledge and we will rectify and put it right," he added. "But at no time was it ever suggested that the set of accounts cannot be trusted."
Mr Chan later clarified that PA's accounts for grassroots organisations were not consolidated before fiscal year 2013, which is why the auditor had said it did not "fully comply with the standards".
"We have since taken steps to consolidate all 1,800 grassroots accounts into PA's financial statements to be in full compliance with the auditing standards, and PA has received an unqualified audit opinion since 2013."
"Prior to 2013, we did not consolidate the statements, and that qualification is not the same as that being a material impact that accounts are not correct and cannot be trusted," he added.
"There was a technical issue because we did not follow the accounting standards to consolidate the accounts."
He pointed out that a similar question had been asked by WP's Non-Constituency MP Dennis Tan during a Parliamentary sitting in 2015, and it had been answered.
WRONG TO COMPARE AHTC'S CASE AND LAPSES IN GOVERNMENT AGENCIES: CHAN CHUN SING
In his response to Mr Png, Mr Chan also stressed that it was wrong to compare the Aljunied-Hougang Town Council (AHTC) case with the lapses in the various government agencies as found in the AGO's report.  
Three WP MPs are involved in a high-profile lawsuit, which was brought against them and five other defendants by AHTC and Pasir Ris-Punggol Town Council over an alleged breach of fiduciary duties.  
"I know you have been trying to draw comparison between AHTC's case and PA's and AGO's findings for various government agencies," said Mr Chan as he went on to explain why issues surrounding the WP-led town council are "very different" from the lapses flagged by the AGO.
Firstly, he said, the town council's accounts had been found by its auditors to be unreliable from the fiscal years 2012 to 2017.
On the other hand, the Government's accounts are in order, said Mr Chan, pointing out that the AGO has consistently given the Government an unmodified audit opinion on its financial statements.
"This means that the Government's financial statements containing an account of all ministries, departments and organs of state are reliable and public funds are properly accounted for," he said, adding that the same goes for statutory boards.
Second, quoting from the KPMG report that forms part of the basis of the AHTC civil lawsuits, Mr Chan noted that the control failures in AHTC were "pervasive, cross-cutting across the key areas of governance, financial control, financial reporting, procurement and records management over the course of five years".
"The Government does not face similar issues," he said, explaining that the Government has rules and procedures in place to ensure a proper system of checks and balances. The AGO's audits, he said, pointed out that the lapses found in the Government agencies were a failure to comply with these rules.
"The difference is this," Mr Chan told the House. "Our rules are in place. When compliance is not in order, we take officers to task, and we improve and tighten up the system."
He added that the government agencies' response to the lapses is to take firm action on those responsible, even before the AGO comes in.
The key point, he said, is that the lawsuit brought against AHTC was not brought against the town council by the Government. It was instituted by an independent panel appointed by AHTC.
"It is wrong to compare," said the minister.
Referring to the PA, Mr Chan said: "The fact that we run a large system with many volunteers does not excuse us from making mistakes. But when we make mistakes, we find out, tighten the process and improve.
"We do not shirk our responsibilities or try to diminish the mistake by comparing with other people who have made other mistakes."