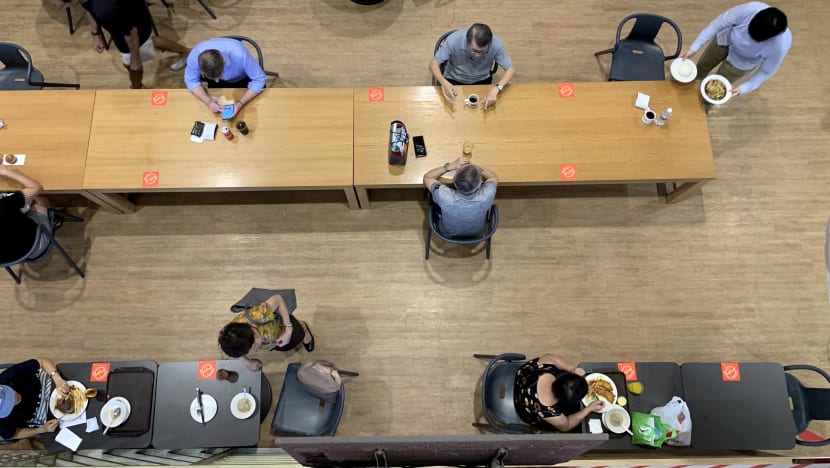 SINGAPORE: Nowadays, X marks the spot where you cannot sit and Singaporeans are being told to mind the gap between one another, all in the name of safe distancing to curb the spread of COVID-19.
On Mar 20, the Ministry of Health announced a slew of safe-distancing measures for public venues. For instance, operators of F&B outlets have to keep a metre's distance between tables and seats and retail stores and restaurants have to keep queues fast-moving, yet demarcate spots so customers stand at least a metre apart from another. Malls and supermarkets remain open but with reduced capacity.
Business owners who flout the rules risk a hefty fine of up to S$10,000 and jail under regulations which kicked in on Friday.