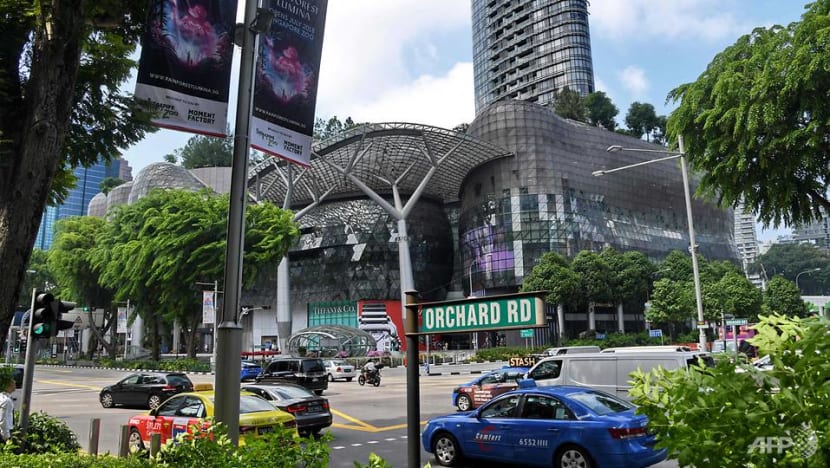 SINGAPORE: Plans are being drawn up to transform Singapore's main shopping belt, Orchard Road, into something more than rows of boutiques and malls, Senior Minister of State for Trade and Industry Chee Hong Tat said on Wednesday (Oct 17).
These plans could include turning Orchard Road into an innovation district, where start-ups and social entrepreneurs use the precinct as a "living lab" to test out ideas for new retail concepts, urban logistics and environmental sustainability. 
It could also be "a green oasis in the city centre" or an urban garden for visitors, said Mr Chee at the opening ceremony of ITB Asia 2018, where he laid out Singapore's tourism strategies.
"Orchard Road can go beyond a road, to be an orchard in the city," said Mr Chee.
"It can be more than a shopping district to include a range of exciting activities and unique attractions that appeal to visitors, both tourists and locals," he added. 
The plans for the precinct are currently being formulated in conjunction with various government agencies, business owners and industry players.
"When these plans are ready, we will present them in greater detail and invite further views from stakeholders," Mr Chee said.
Speaking at the travel trade show, Mr Lee also laid out the various strategies the government has planned to boost the tourism sector, including developing a vibrant events calendar, attracting new visitor segments and partnering with stakeholders for innovation. 
Mr Chee also spoke of plans to reinvent Singapore's tourist attractions, such as Sentosa Island.
New attractions and investments are in the pipeline to reshape the entire island, which is visited by about 19 million locals and tourists annually, said Mr Chee. 
The island, which houses Resorts World Sentosa and Universal Studios Singapore, was where the Trump-Kim summit was held earlier this year.
Development plans are also in place for Pulau Brani and the Greater Southern Waterfront, Mr Chee added.
USING TECHNOLOGY TO POWER TOURISM SECTOR
Additionally, Mr Chee said, the government will continue to tap technology and data analytics to attract new visitors, and to encourage them to stay longer and spend more.
He cited the example of the Singapore Tourism Analytics Network (Stan), a digital platform which was introduced in 2017 with the aim of aggregating and analysing tourism data, such as visitor arrivals, modes of travel, and spending and movement patterns. 
The platform will be progressively rolled out to the industry in phases.
The next step will be to help companies upgrade their data analytics capabilities to better meet consumer demands and deliver more seamless and personalised experiences, said Mr Chee. 
STREAMLINING TOURIST GUIDE LICENSING
A new online portal to facilitate a more streamlined process for tourist guide licence applications and renewals will also be launched in the second quarter of 2019. 
This follows discussions with industry stakeholders, with the number of steps involved in licensing reduced by one-third.
"The government remains committed to growing our tourism sector to create economic opportunities for our companies and generate good jobs for our people," said Mr Chee. 
"We will continue to forge strong partnerships with the industry to create a pro-enterprise, pro-innovation business environment in Singapore.
"While the road ahead is not without its challenges, our passion gives us the courage to come up with ambitious plans and the resilience to take risks and sustain our journey. We are determined to succeed and we will bring our passion to life. This is why our rally call in Singapore is 'passion made possible'," he said.