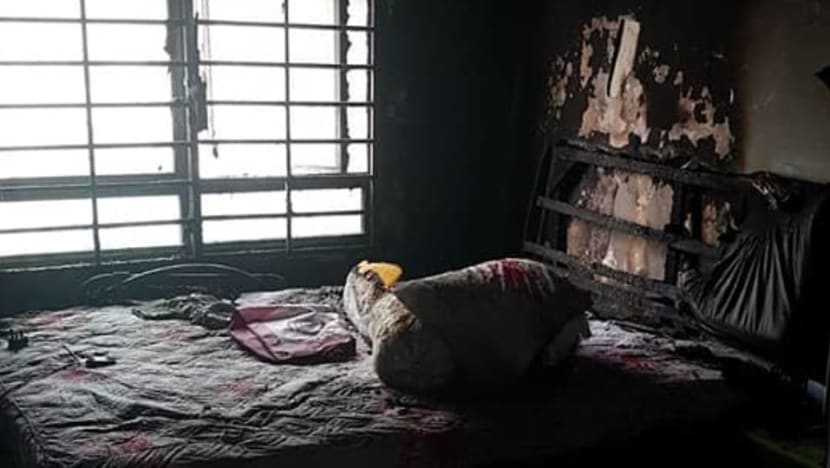 SINGAPORE: A fire broke out in a Sengkang flat on Friday evening (Sep 13), in an incident caused by a personal mobility device (PMD). 
The Singapore Civil Defence Force (SCDF) said that it responded to the fire at about 4pm, in a 11th floor flat at Block 120B Rivervale Drive. 
The fire, which broke out in the bedroom, was extinguished by the owner using buckets of water before SCDF arrived. 

The owner was also taken to Singapore General Hospital for smoke inhalation, added SCDF in the Facebook post. 

"Preliminary investigation into the cause of the fire indicates that it was of electrical origin from a Personal Mobility Device (PMD), which was charging at the time of the fire," said SCDF. 
Photos shared by SCDF showed a damaged PMD and burnt furniture in a bedroom.