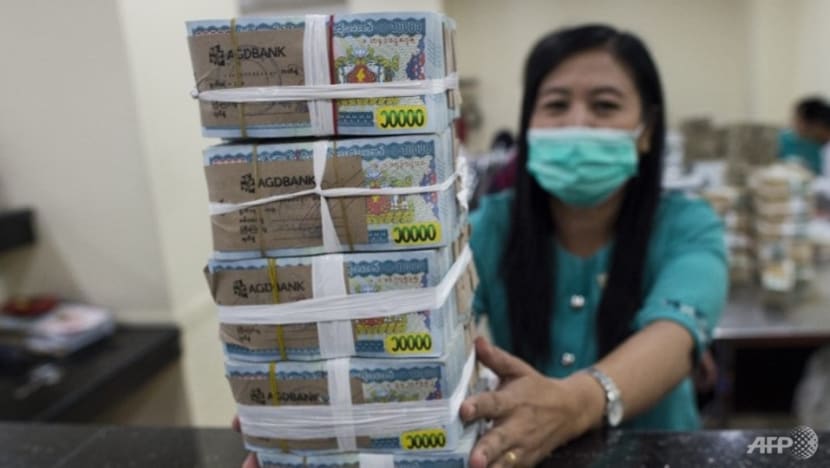 SINGAPORE: Singapore police are investigating 18 moneychangers who they believe are involved in possessing fake Myanmar currency, the police said in a media release on Thursday (Dec 6).

This comes after two Singaporeans were arrested in Yangon last week for allegedly using fake Myanmar currency, which they said was obtained from moneychangers in Singapore.

The two Singaporeans are currently receiving consular help from the Singapore Embassy in Myanmar.

The police raided 18 moneychangers and confiscated two batches of kyat containing notes with the same serial numbers starting with "AG" and "AE".

"The Police are investigating into a number of moneychangers for their suspected involvement in the possession of counterfeit Myanmar currency notes in the denomination of 10000 kyats," the police said.

"Preliminary investigation revealed that the two Singaporeans obtained the counterfeit kyat notes from a moneychanger in Singapore.

"A raid was conducted at the said moneychanger and counterfeit 10000 kyat notes with same serial numbers starting with AG and AE were found."

Not many moneychangers in Singapore carry the Myanmar currency, known as kyat.

The statement also said suspected fake notes should be reported to the police. 

Lawyer Doris Chia of David Lim & Partners said there are limited safeguards against accidentally exchanging fake notes, and using them overseas. 

"We all go to the moneychanger and change money and trust that they are real," Ms Chia said. 

"If you get caught, chances are they'll make a police report, they may arrest you and in those circumstances the thing to do - it doesn't matter which country you're in, there are laws in place - they will allow you to make a phone call to get some help. And if I were that person, I would call the consulate of that country."