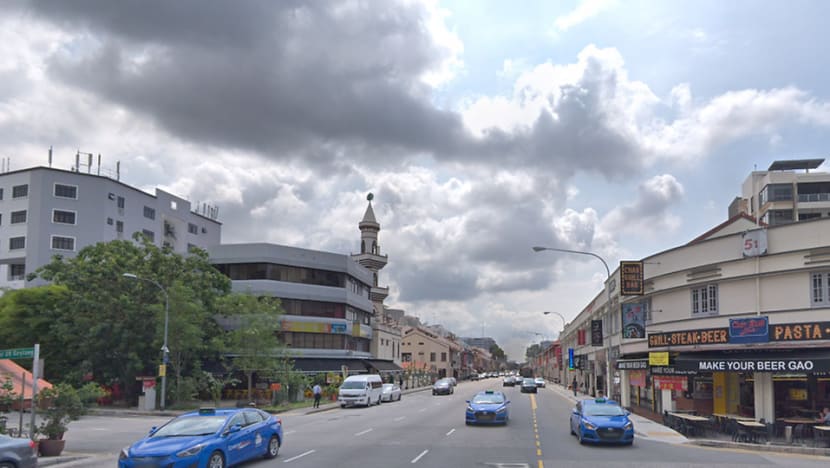 SINGAPORE: A 35-year-old man has been arrested after he drove off during a traffic stop, causing a police officer to be dragged along the road.
The man was arrested for committing a rash act endangering the life of a police officer, and is also suspected of drug trafficking, the police said in a news release on Wednesday (Nov 14).
In the incident, which happened on Monday at about 2.50pm, the man was stopped by the traffic police officer while driving along Geylang Road, after he was spotted using his mobile phone while driving.
"During the check, the suspect drove off suddenly and the officer was dragged along for about 50m, before falling onto the road," said the police.
The officer had multiple abrasions and fractured his right ankle. He was taken to a hospital for treatment.

The police subsequently located the suspect's car later that day at about 5.10pm. It had been abandoned at a car park along Toa Payoh Lorong 4.
The man was arrested along Jalan Loyang Besar at 2.15am on Tuesday. Suspected drugs and drug-related materials found in his possession were also seized by the Central Narcotics Bureau.
He will be charged on Wednesday with drug trafficking under the Misuse of Drugs Act. Investigations into the case of rash act endangering the life of a police officer are ongoing.
"The police have zero tolerance towards such brazen acts which threaten the safety of our officers and will not hesitate to take action against those who blatantly disregard the law," said the police.
They also thanked members of the public who stepped forward to help the injured traffic police officer.