SINGAPORE: One key area the Singapore Police Force (SPF) will focus on will be defending the country's social cohesion, particularly in the areas of racial and religious harmony, said Home Affairs Minister K Shanmugam on Thursday (Apr 11).
Speaking at this year's Police Workplan Seminar, Mr Shanmugam pointed out that many countries are struggling with identity politics and fractured relations between communities.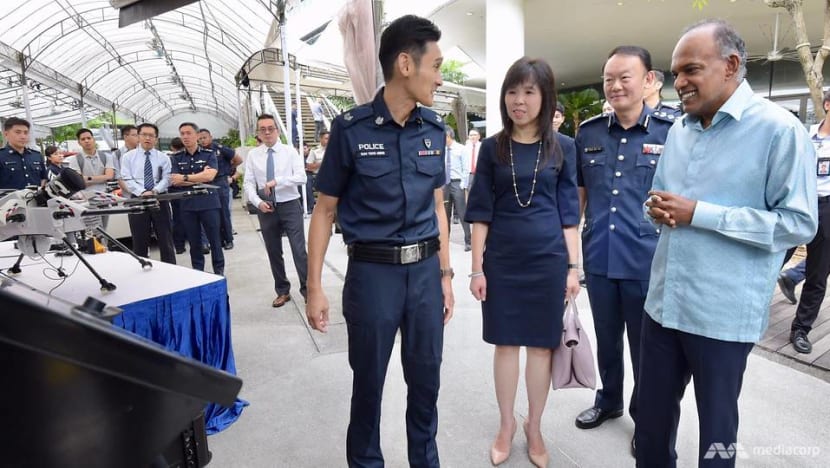 New Zealand, for one, was rocked last month when a right-wing extremist shot and killed 50 worshippers and wounded dozens more in two mosques in Christchurch. Australian Brenton Tarrant, a suspected white supremacist, has been charged with 50 counts of murder. 

These have led to predictable trends like the rise of Islamophobia, white supremacy movements and radical and political Islam with its own creed, he added. 
In Singapore, racial and religious relations are always fragile, Mr Shanmugam said.
"If we do not take care, (race and religious relations) rupture, all of Singapore suffers," he said. "And police know this. (They) can never take racial, religious harmony for granted."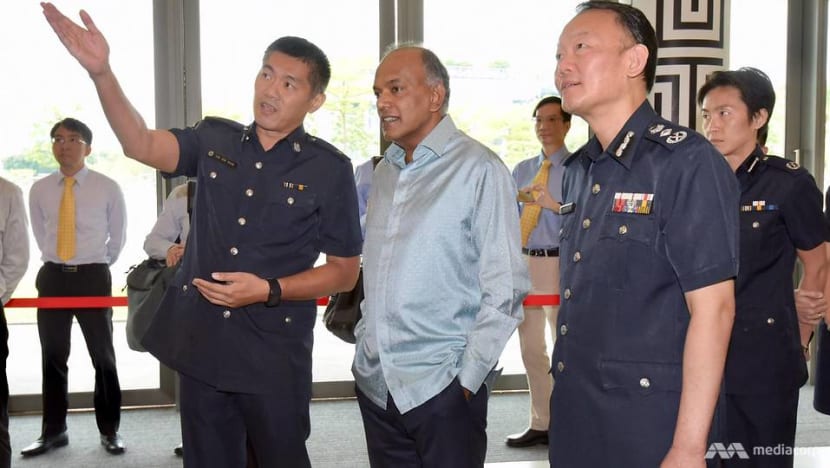 They are aware of how insensitive attacks on social media can go viral quickly and can evoke strong, emotive responses, the minister said, adding that police have had to intervene as the impartial party on various occasions to deal with the issue before the situations get more tense.
He cited an example in 2018 of a 38-year-old woman who made insinuations that members of one race acted in a racist manner towards other races in a Facebook post. The post went viral and the online exchange of views was bitter and divisive, the minister recounted.
"When she returned to Singapore, police investigated and gave her a warning. Which is how we deal with most of these things," Mr Shanmugam said. 
The Home Affairs and Law Minister had addressed the issue of hate speech through a ministerial statement in Parliament earlier this month. In it, he highlighted the serious consequences that can follow when countries are lax about this issue and how restricting hate speech can help maintain racial and religious harmony. 


PROTECTING THE VULNERABLE
Mr Shanmugam also stressed that the police must continue to protect the vulnerable in Singapore's society.
He pointed out that the Criminal Procedure Code and Evidence Act has been amended to give victims of sexual or child abuse added protection during court trials. These, he said, include the questions that can be asked of these victims and what the courts have to look out for. 
The minister pointed to the sweeping changes proposed to the Penal Code that include enhanced punishments for those who commit offences against vulnerable victims like children, foreign domestic workers and persons with mental or physical disabilities. 
Women, too, will receive more protection going forward, Mr Shanmugam said.
For example, intimate partners will be able to apply for personal protection orders. This was not possible previously as the Women's Charter only applied to married women. 
"In the past you had to go to the police and treat it like an assault, as in other cases of assault. Now, additional avenues," the minister said. 
He mentioned that the police will continue to invest in technology, and highlighted the automation of investigative processes, police cameras and autonomous technology as areas that have resulted in significant productivity gains.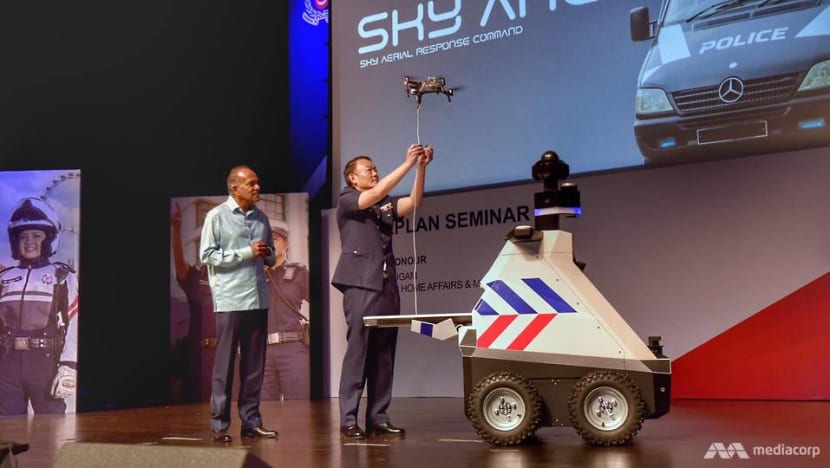 On police cameras, Mr Shanmugam said the SPF has completed the installation of about 10,000 cameras under the PolCam 2.0 programme. These bring the total of fully operational police cameras deployed in public areas of Housing and Development Board (HDB) estates to nearly 80,000, he added.
The police will be pressing ahead with the use of video analytics and "smart" cameras, and these will allow for the earlier detection of criminal and security threats. These, in turn, will mean earlier intervention, he said. 
The minister also reiterated the support that will be given to the SPF and the Home Team to allow them to do their jobs.
He said: "We cannot let our guard down in Singapore. So there has got to be and there will be a commitment to continue to resource the police, keep our laws updated, fit for purpose, and we will support the police in your mission."