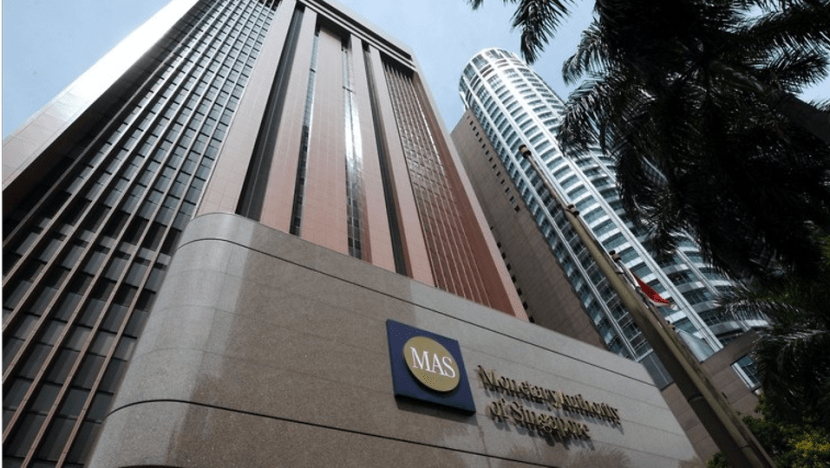 SINGAPORE: Picture having a meal at your favourite restaurant, and you thoroughly enjoy its food, service, as well as the ambience. 
Then, you wonder if you could actually own a stake in the restaurant because you love it, and also perhaps you think its business will continue to thrive. However, more often than not, the restaurant is privately owned and hence, not listed on a stock exchange.

However, a private stock exchange, which is described by Mr David Kuo, CEO of the Motley Fool Singapore, and Mr Robson Lee, a partner at law firm Gibson Dunn, as a stock exchange for privately held companies, could give rise to the possibility that you could own shares in that favourite restaurant of yours.

Mr Kuo and Mr Lee further described a private stock exchange as a market mechanism for shareholders of a private company to sell or buy more shares.
For example, employers and employees who may be given shares in a private company could use the platform to liquidate or partially liquidate their shareholdings, by having an interested investor buy over them. Typically, for these shareholders to liquidate their holdings, they would have to wait for an initial public offering (IPO).

Mr Kuo said another appeal a private stock exchange has is that it provides private companies access to capital, whereby companies need not go for a full listing on the Singapore Exchange but can still reach out to thousands of potential investors.

"Many companies don't want to take that leap from being a privately owned business into becoming a full listed company so this way is almost like a halfway house where they can list onto a softer exchange and raise the capital that they want," he said.

"And when they find their own feet and they think: I'm quite comfortable having outside shareholders. Then, they could actually take that second leap and become a fully listed company."

According to Mr Kuo, this would have a positive effect for the Singapore Exchange because the bourse would see its IPO pipeline grow as a result.

As such, Mr Lee said the Monetary Authority of Singapore (MAS) and the Singapore Exchange (SGX) should take steps to prepare for and embrace this new development.

"This is so that we will still be able to enable high tech companies to come here and raise funds, and set up shop, for investors to acquire stakes in potentially profitable companies," he said.
For example, the likes of Facebook, Alibaba and companies which are going to be major players in their industries and markets."

ARE PRIVATE STOCK EXCHANGES AUTHORISED TO OPERATE HERE?

A MAS spokesman said: "An entity that operates a platform to facilitate secondary trading of securities is required to be licensed as a recognised market operator under the Securities and Futures Act."

The authority also expects all entities to be responsible for ensuring that their activities comply with all relevant laws.

The statement by MAS came after crowdfunding firm FundedHere had to put the brakes on its planned private stock exchange FundedX, because FundedX hasn't been authorised as a "recognised market operator" by the central bank.

FundedHere clarified on Aug 2 that FundedX is not a "private stock exchange" as it initially claimed, but instead, is one where buyers and sellers can register their interests to buy or sell a particular company stock at the pre-determined price set by FundedX.

FundedHere had initially described FundedX as a "new private stock exchange to facilitate the trading of shares of high-growth startups and privately held companies in South-east Asia".

1exchange is a similar platform to FundedX that facilitates the trading of private securities, and it is backed by investment syndication platform CapBridge and SGX. 
However, when asked about its stance on private stock exchanges, SGX declined to comment.

FAIR SHARE OF RISKS INVOLVED

All in, Mr Kuo and Mr Lee agreed that there is a fair amount of risk involved when investing on private stock exchanges.

For one, the private firms on the exchange are under no obligation to report their financial results quarterly.

Mr Lee said: "Such companies in a private stock market will not be subjected to the disclosure regime that applies to all publicly listed companies. 
"They would not have safeguards like audit committees for example, which are imposed by the listing rules of a stock market. The lack of timely disclosure obligation could be a huge risk factor for investors who would want to enter into such investment transactions."

Mr Kuo pointed out that the lack of scrutiny is a huge concern, especially when it comes to startups because investors will not be able to tell if the company is financially sustainable.

"The statistics for startup companies is not really that great," he said. 
"Nine out of ten of them will fail, so out of ten companies you might put money in, only one will succeed. If you like those kind of odds, then this kind of platform is probably good for you."