PSP's Hazel Poa files motion to suspend Transport Minister S Iswaran from parliament amid CPIB probe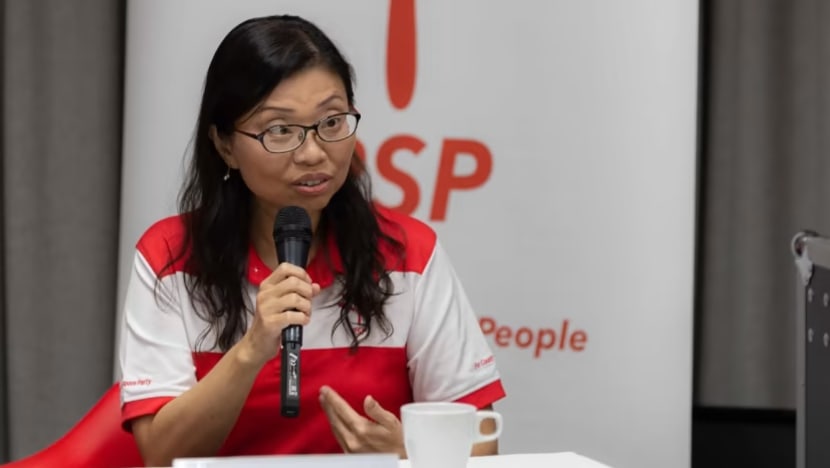 Ms Hazel Poa filed a motion to suspend Transport Minister S Iswaran for the remainder of the current session of the 14th parliament
She said this was done so he no longer receives his MP allowance of S$192,500 per year amid the ongoing anti-graft probe
The PSP Non-Constituency MP will also introduce a bill to ensure Mr Iswaran is rightly reimbursed if he is cleared of any wrongdoing
Parliament will be sitting on Sep 18
SINGAPORE: Progress Singapore Party's (PSP) Non-Constituency Member of Parliament Hazel Poa has filed a motion requesting Transport Minister S Iswaran to be suspended as an MP, following his investigation by the Corrupt Practices Investigation Bureau (CPIB).
In a Facebook post on Friday (Sep 8), Ms Poa wrote that she filed the motion on Thursday to suspend Mr Iswaran "for the remainder of the current session of the 14th Parliament".
This is so that he "no longer receives his MP allowance of S$192,500 (US$141,152) per year while he has been requested by the Prime Minister to not perform any official duties during his investigation by CPIB", she added.
Her post comes after Prime Minister Lee Hsien Loong said in a ministerial statement delivered to parliament on Aug 2 that Mr Iswaran was currently interdicted with a reduced pay of S$8,500 a month until further notice.
This sum works out to be about 15 per cent of the benchmark level of a minister's monthly salary at S$55,000, according to the Public Service Division.
In addition, Mr Iswaran is also still allowed to draw the annual MP allowance of S$192,500.
Responding to a question by Workers' Party MP Dennis Tan, Mr Lee said that Mr Iswaran can continue to draw an MP's allowance because it differs from a minister's pay and does not come under the Prime Minister's discretion.
Mr Lee added that to remove the MP's allowance, parliament has to move a motion to interdict the MP as an MP. "Parliament has not done that. Neither, in previous cases, has parliament done that," Mr Lee said, referring to past cases where ministers had been investigated for corruption.
In her post on Friday, Ms Poa said that the motion was filed for the next parliament sitting, which is scheduled on Sep 18 according to the parliament website. The motion itself is likely to be slated for debate on or after Sep 19, she said.
She also added that she will introduce a Private Member's Bill to amend the Parliament (Privileges, Immunities and Powers) Act to ensure that Mr Iswaran is rightly reimbursed, should he subsequently be cleared of any wrongdoing by the CPIB.
The law sets out the privileges, immunities and powers of the Speaker, Members and committees in parliament and also regulates the conduct of MPs.
Mr Iswaran was arrested by the Corrupt Practices Investigation Bureau (CPIB) on Jul 11. He is currently out on bail and has been placed on a leave of absence. CPIB's probe into Mr Iswaran also involves billionaire Ong Beng Seng, the man widely credited with bringing F1 racing to Singapore.
TODAY has reached out to Ms Poa and PSP for further comment and has sought an update on the CPIB probe from the anti-graft bureau. 
This article was originally published in TODAY.